David Dastmalchian On James Gunn: 'There Are No Better Hands For The Future Of DC' - Exclusive
Prolific superhero film and TV actor David Dastmalchian has perhaps more experience in the world of DC and Marvel projects than anybody in showbiz, considering he has already played eight different characters for screen adaptations from both entities.
Most recently, Dastmalchian played the curious creature Veb in "Ant-Man and Wasp: Quantumania," and prior to that, he played Kurt, one of Scott Lang's (Paul Rudd) crew members in the first two "Ant-Man" films. On the DC side, Dastmalchian made a brief but haunting appearance as Thomas Schiff, one of the Joker's (Heath Ledger) henchmen in "The Dark Knight." 
But perhaps his most memorable turn came in 2021, when the actor teamed up with his longtime friend, writer-director James Gunn, on "The Suicide Squad." In it, the actor delivered a richly detailed performance as Polka-Dot Man, one of a small group of antiheroes attempting to bring down the monolithic-starfish-like creature Starro the Conqueror.
Having known Gunn as a fellow comic book collector and collaborator on "The Belko Experiment," which the filmmaker wrote and produced, Dastmalchian has developed some keen insight into his friend's artistic sensibilities. In addition, Dastmalchian has enjoyed Gunn's work at the helm of the MCU's "Guardians of the Galaxy" movies, and he has complete confidence in the filmmaker taking over the DC division at Warner Bros. with his longtime producer Peter Safran.
Dastmalchian says Gunn has 'had the passion for these characters' since childhood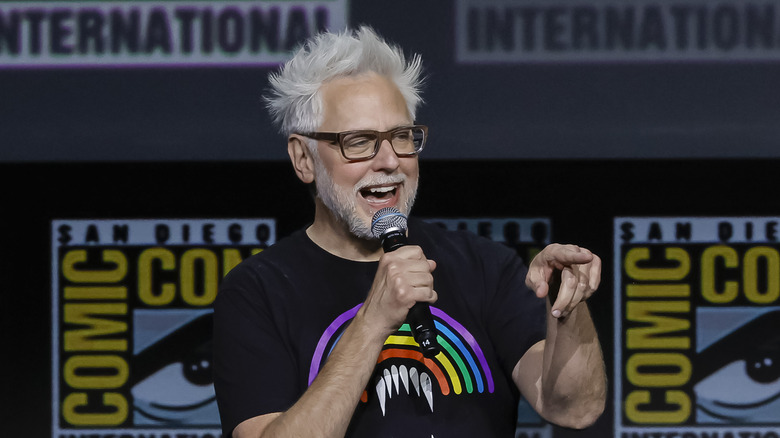 Kevin Winter/Getty Images
James Gunn and Peter Safran made big headlines in October when Warner Bros. hired the duo as co-CEOs for the studio's DC division. They took their first big step in January by announcing a slate of 10 upcoming projects for the DC Universe — five films and five TV series — as Gunn prepares to transition from his last film for the MCU, "Guardians of the Galaxy: Vol. 3," which is set for a May 5 release.
Calling Gunn "the busiest person I know in Hollywood," David Dastmalchian told Looper in an exclusive interview that while he hasn't spoken specifically to the filmmaker about his plans for DC, he has every bit of confidence in what his pal and Safran have planned for it.
"All I can say is that there are no better hands for the future of DC to be resting in than the hands of James Gunn and Peter Safran," Dastmalchian said. "James Gunn has, since he was a child, had the passion for these characters — the true, devoted love for them, and the vision for them as a storyteller to give audiences what we've been yearning for so long. The next years and years of storytelling that we're going to get from the DC Universe is going to be some of the most fun a lot of us have ever had going to the movies."
Dastmalchian says Gunn's caring demeanor makes the filmmaker special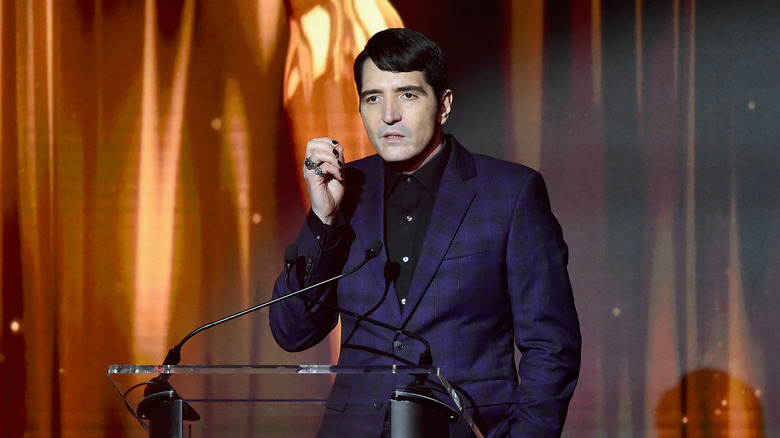 Alberto E. Rodriguez/Getty Images
While David Dastmalchian is sure that James Gunn has a command of the characters from his knowledge of DC Comics, it's the heart that he brings from his personal life that will truly give the new DC Universe its life.
"[James is] an incredible human being. He's the friend that is there for me when I lose my parent or I'm in a dark space. He's a very wise person," Dastmalchian told Looper. "He has a heart of gold, and that's what brings so much of the beating heart to the stories that he tells. He's a master of the visuals, the visual world, and his cinematic storytelling is so eye-popping, but that only goes so far. You get burned out if you don't have this pulsing heart underneath all of it. That's what James puts into every line of every piece of dialogue he ever scripts."
David Dastmalchian's "Ant-Man and the Wasp: Quantumania" is in theaters now, while his new comic book, "Count Crowley Volume 2: Amateur Monster Hunter," will be available on March 14.