Why West Side Story Bombed At The Box Office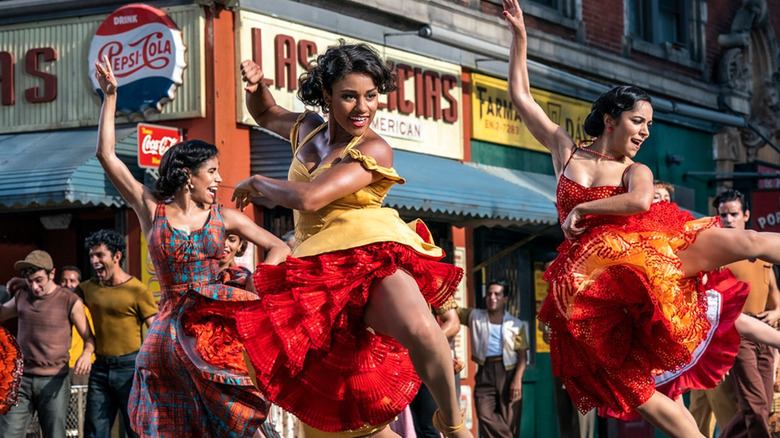 20th Century Studios
"West Side Story" had so much potential when it first hit theaters back in 2021. Written by Tony Kushner and directed by Steven Spielberg, the movie was awash with pedigree. Additionally, it boasted a talented cast that included eventual Oscar winner Ariana DeBose alongside Ansel Elgort, Rachel Zegler, and Rita Moreno, the latter of whom starred in the original 1961 film adaptation. While it easily could have been deemed yet another unnecessary remake, the film ended up scoring 91% on Rotten Tomatoes and put naysayers' worries to rest. In fact, some admirers even felt that Spielberg's take on the classic musical was better than its predecessor.
Unfortunately, however, the movie never lived up to the hype — at the box office, at least. Over the course of its first three weeks in theaters, "West Side Story" only drew in $36.6 million in global box office sales. Even the movie's seven Oscar nominations didn't give it the bump it needed; indeed, the movie only netted $76 million against its $100 million budget in the end. So, what happened?
The movie couldn't lure people to theaters during the pandemic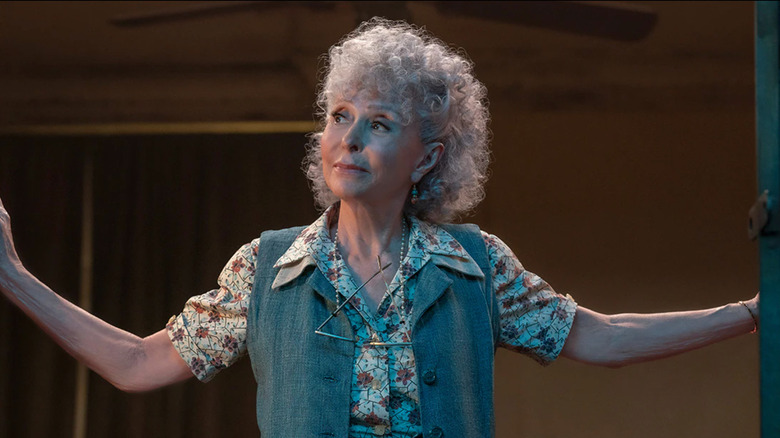 20th Century Studios
A riff on "Romeo and Juliet," "West Side Story" has captivated audiences for years with its star-crossed lover narrative and classic score. Songs like "Somewhere" and "America" have taken up a permanent place in the American musical canon. Acknowledging the film's importance, Spielberg then took the timeless tale and updated it, telling USA Today that it was "everything I've always wanted to say about something that I've loved since I was a child." But the director's efforts weren't enough to lure cautious viewers back to theaters following 2020 and 2021's pandemic-related lockdowns.
"Women over 35 are the drivers of most musicals," said Shawn Robbins of BoxOffice.com in an interview with CNBC. "Not only has that audience been the most cautious to return to public social spaces like the movie theater during the pandemic, but renewed concern created by Omicron headlines seems to have played a major role in doubling down on that hesitance for the time being."
Other analysts pointed to the film's lack of major stars, as well as its unfortunate timing. Detrimentally, "West Side Story" was released at the same time as the Marvel tentpole "Spider-Man: No Way Home," which went on to gross almost $2 billion worldwide. The film also suffered from being delayed from its initial 2020 release due to the pandemic, thus affecting its promotion. So, maybe "West Side Story's" box office failure wasn't entirely its fault, after all. And hey, at least Ariana DeBose's Oscar win allowed her to eventually rise to fame and make her "Angela Bassett did the thing" rap.