New Demon Slayer: Swordsmith Village Arc Trailer Finally Gives Us A Release Date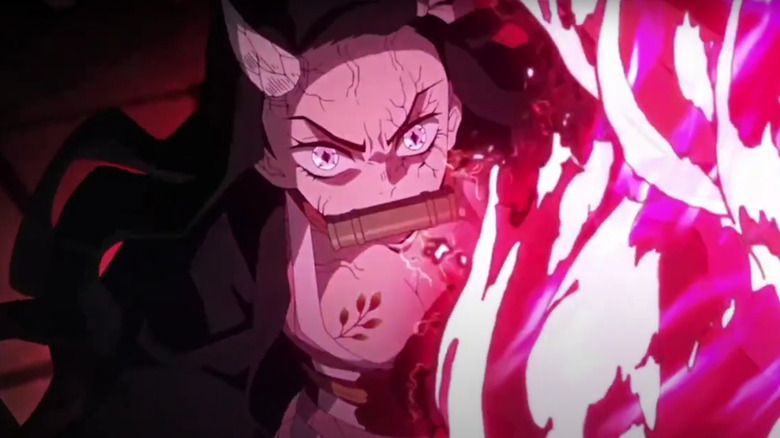 Ufotable/YouTube
Since its premiere in 2019, "Demon Slayer" has blown up into one of the biggest anime series in the world. With its "Mugen Train" arc adapted into a film that broke the record for the highest-grossing Japanese film of all time and a blistering second season that saw more intense battles than ever before, the stage is set for tensions to rise even further in Season 3.
Based on the manga of the same name by Koyoharu Gotouge, the third season of "Demon Slayer" will adapt the "Swordsmith Village" arc, which begins with Tanjiro Kamado (Natsuki Hanae/Zach Aguilar) journeying to the titular locale to explain to his notoriously fickle bladesmith, Hotaru Haganezuka (Daisuke Namikawa/Robbie Daymond), how he came to damage yet another of the master's swords.
Of course, that's just the beginning of the new season of "Demon Slayer," and with the latest trailer finally giving fans a firm release date to watch new episodes in the comfort of their homes, there are a whole lot of reasons to start getting hyped for Season 3.
Season 3 of Demon Slayer will premiere on April 9th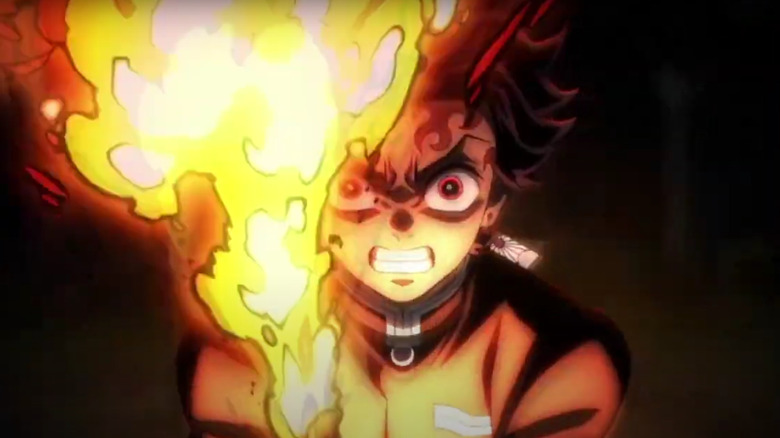 Ufotable/YouTube
According to a new trailer, the third season of "Demon Slayer" will make its small screen debut on April 9th, 2023. Though the first episode of Season 3 has already premiered as a special theatrical event where it was played after Episodes 10 and 11 of the previous "Entertainment District" arc, this will be the first chance that fans who missed the event will have a chance to catch up with the Demon Slayer Corps.
With previous trailers showing that the demon leader, Muzan Kibutsuji (Toshihiko Seki/Greg Chun), is more determined than ever to spread the scourge of demonkind and slake the thirst of his upper-rank demons on human blood, it looks like every surviving member of the Demon Slayer Corps is going to need to bring their skills to the battle to defeating these powerful foes.
Those who watched Season 2 of "Demon Slayer" will recall that the final bout with Daki (Miyuki Sawashiro/Erica Lindbeck) and Gyutaro (Ryota Osaka/Brandon McInnis) leveled an entire city district and saw Obanai Iguro (Kenichi Suzumura/Erik Kimerer) forced to retire due to his injuries, while the four central characters of the series were only narrowly able to pull off a slim victory against the demonic siblings.
How Season 3 of "Demon Slayer" will top that tumultuous battle remains to be seen, but with the hype that manga readers seem to have for the next part of the story, fans are unlikely to be disappointed by the upcoming "Swordsmith Village" arc.