The Mandalorian S3 Premiere: Ezra Fans Are Buzzing About The Purrgil Sightings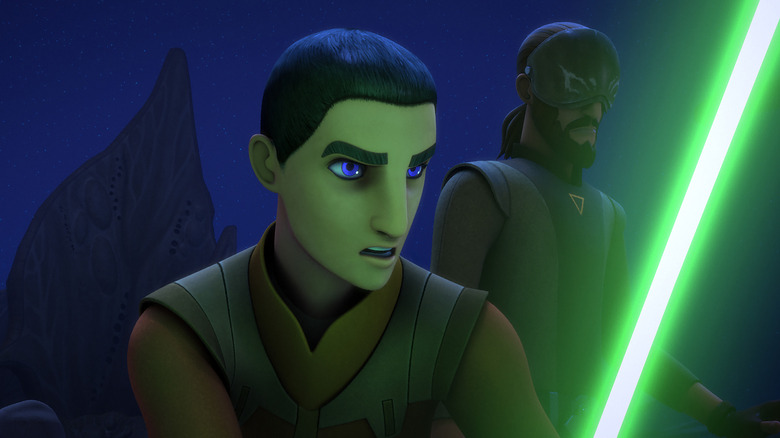 Lucasfilm/Disney
This article contains spoilers for "The Mandalorian" Season 3 premiere
"The Mandalorian" Season 3 said goodbye to Cara Dune, but the premiere may just have teased the imminent arrival of Ezra Bridger and a major villain from the "Star Wars" lore.
Season 3, Episode 1 is an action-packed affair that opens with a giant alligator causing havoc and eventually sees Mando (Pedro Pascal) get into it with some space pirates on Nevarro. In between those moments of chaos, however, our hero and Grogu travel through hyperspace en route to their destination. It's one of the few scenes that provide some respite from the action, and Grogu is enraptured by some whale-like beings floating between the space waves.
"The Mandalorian" has finally given fans a Purril sighting, and that's interesting. While it's possible that the creatures were given a cameo appearance to highlight the beauty and wonder of the galaxy far, far away, it's more likely that their inclusion was used to signal future storylines.
The Purrgil are significant to Ezra Bridger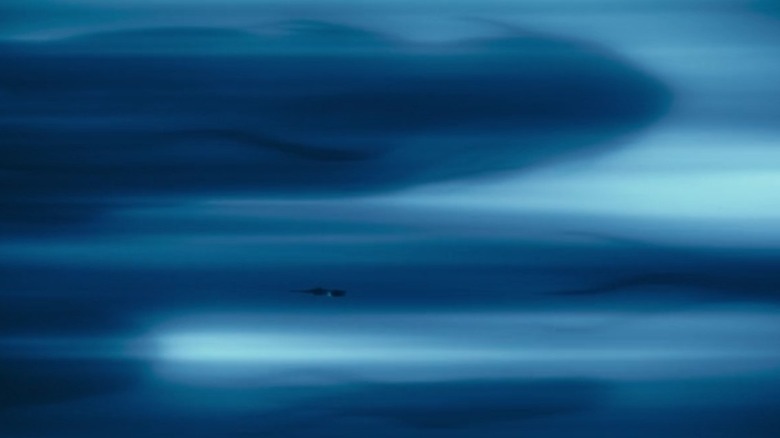 Lucasfilm/Disney+
The Purrgil are semi-sentient whales who possess the ability to travel through hyperspace, and they've cropped up in "Star Wars" media from time to time in the past. On "Star Wars Rebels," they form a bond with Ezra Bridger and help him defeat Imperial Grand Admiral Thrawn. So, does this mean that fans can expect to see Ezra and Thrawn appear on "The Mandalorian" Season 3?
Some fans certainly believe that's the case, especially after Thrawn was mentioned during "The Mandalorian" Season 2 and Ezra is part of Disney+'s future plans. "Very cool and beautiful but also slightly terrifying in terms of size, number, and suddenness of appearance around the ship in response to Grogu," u/BornAshes wrote. Afterward, the Redditor noted that these beings have an "innate connection" to Ezra, and fans have wanted to see the character appear on "The Mandalorian" for a while.
Elsewhere, Redditor u/yupitsbrad stated that this is surely a sign of things to come. "First thought was immediately Thrawn & Ezra! This is great foreshadowing!" Meanwhile, u/somesnarkycomments highlighted that an Ezra appearance is possible as "The Mandalorian" will probably tie into Disney+'s upcoming "Ahsoka" spin-off, which will see Eman Esfandi play the character.