Mandalorian Season 3 Premiere Tells Us What Really Happened To Cara Dune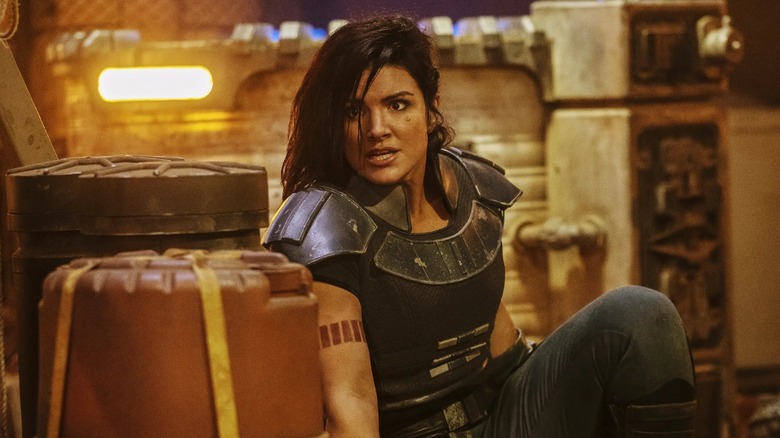 Lucasfilm/Disney+
This article contains spoilers for "The Mandalorian" Season 3, Episode 1
"The Mandalorian" is back for some new adventures across the galaxy far, far away. Season 3, Episode 1 follows the titular bounty hunter (played by Pedro Pascal) as he sets out to make amends with his people after being exiled for taking off his helmet. As is always the case with this guy, though, he gets into more trouble than he originally bargained for.
The Season 3 premiere sees Mando encounter space pirates who want to drink and cause mayhem outside of schools on Nevarro. Not one to let this sort of thing slide, Mando takes most of them out of the game and is subsequently offered the marshal's job. However, he can't accept the job offer due to having more pressing matters to attend to.
Of course, Cara Dune used to be the marshal of Nevarro, but "The Mandalorian" creators had to write the character out the show after Disney fired Gina Carano over a slew of controversial social media posts. Fortunately, "The Mandalorian" managed to work around the storyline problem without encountering any issues.
Cara Dune got a new job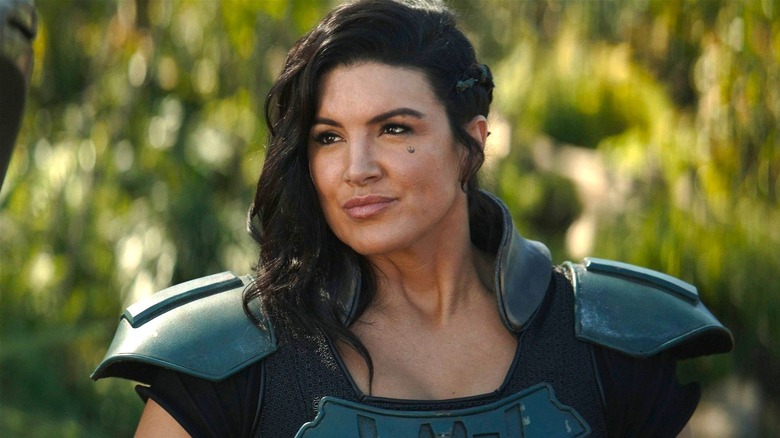 Lucasfilm/Disney+
Gina Carano might be a divisive figure among "Star Wars" fans, but the legacy of Cara Dune as a character doesn't have to be complicated. During a conversation between Mando and High Magistrate Greef Karga (Carl Weathers) following the showdown with the pirates, the latter reveals that she was hired by Special Forces after she brought in Moff Gideon (Giancarlo Esposito). Mando doesn't even question her departure and instead enquires about the fate of Gideon. The end.
It remains to be seen if Dune will return to the "Star Wars" universe in some capacity down the line. For now, it seems that the creators still want the character to exist at least. While speaking to Deadline, "Mandalorian" producer Rick Famuyiwa revealed that Cara is still part of the world, but it wasn't that difficult to write her off the show as Mando and Grogu at the heart of the series.
The door has certainly been left open to more Dune appearances down the line, but the character's ommission doesn't appear to have caused any major creative headaches for "The Mandalorian" team.