Invincible Season 2: Will Omni-Man Come Back?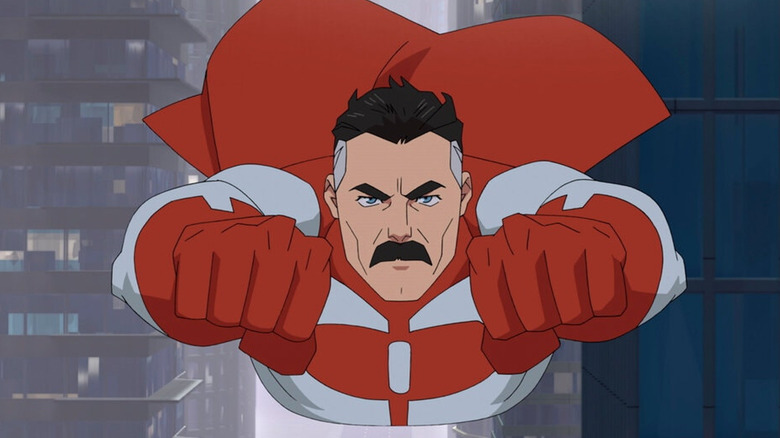 Amazon Studios
Between "Invincible" and "The Boys," Amazon's Prime Video is definitely becoming the go-to place for more complex and morally gray superhero stories on the small screen. While "The Boys" aired its third season in 2022, the second season of "Invincible" has been a bit longer in the works.
Luckily for fans of the adult animated series based on the works of Robert Kirkman, Season 2 of "Invincible" has been confirmed as being in production. While Season 1 of the series began like any other typical superhero origin story, by the bloody end of the first episode, it was very clear that the series would not be for the faint of heart.
With the once heroic Omni-Man (J.K. Simmons) officially shown to be an enemy of humanity, the character left Earth at the tail end of the first season. This, of course, has left fans who haven't read the comics to wonder if and when the hero-turned-villain might return to haunt his son Mark's (Steven Yeun) steps yet again.
Simmons has let slip that Omni-Man will return in Season 2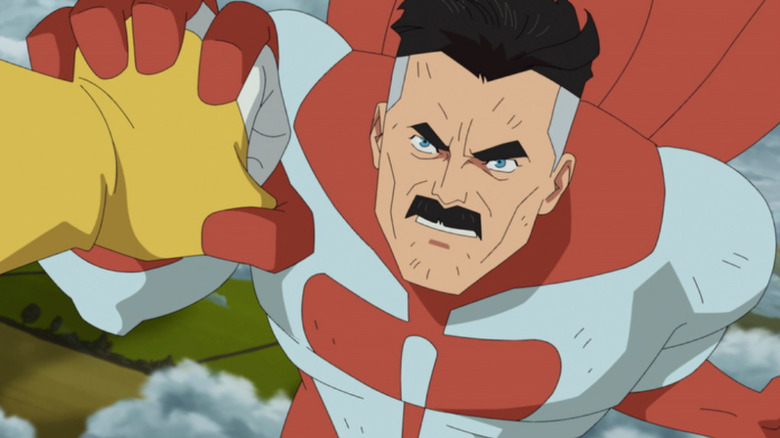 Amazon Studios
Between reprising his fan-favorite role as J. Jonah Jameson in "Spider-Man: No Way Home" and his return as Jim Gordon in the since scrapped "Batgirl" film, J.K. Simmons has been pretty busy with comic book-based properties. Still, that didn't stop the performer from spilling the tea with Discussing Film when it came to his return as Omni-Man in the upcoming second season of "Invincible."
"I think I'm allowed to say that we're going back to work very soon in the recording booth," Simmons admitted. "Now, the lag between us doing our first recordings and the animation being completed is obviously many months and probably more than a year, I would guess." Simmons continued, "But, yes, 'Invincible' is getting to work in earnest and season two is imminent, I will say. There's a nice vague term."
Though the loose-sounding schedule for when Season 2 of "Invincible" is going to be arriving might not be too encouraging for fans waiting for the next chapter of the story, viewers will no doubt be happy to hear that Simmons will be back as Omni-Man for Season 2. As Mark, his mother (Sandra Oh), and the rest of the world reel from the fact that they're on Omni-Man's hitlist, all bets will be decidedly off when Season 2 of "Invincible" does finally arrive to whet the appetites of fans in late 2023.