Ted Lasso Theory: Season 3 Will End Ted And Nate's Rivalry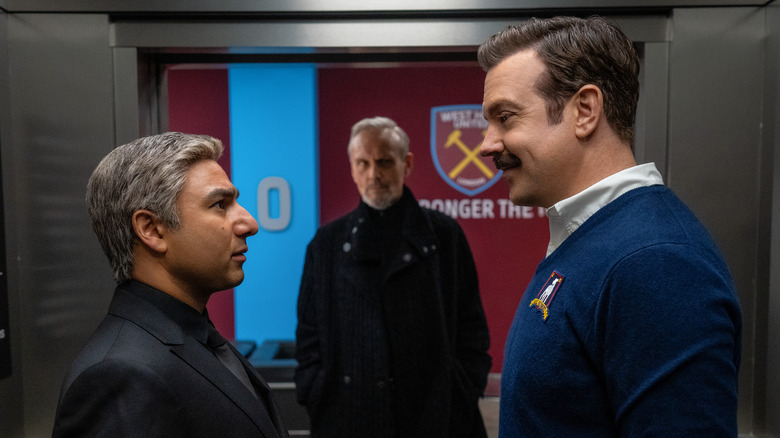 Apple TV+
"Ted Lasso" Season 3 is finally almost upon us, and with it, the villainous rise of Nate the Not-so-Great (Nick Mohammed). The once kindly equipment manager turned AFC Richmond assistant coach wrapped up Season 2 with a series of betrayals, objectifying Keeley (Juno Temple) and leaking Ted's (Jason Sudeikis) struggles with anxiety to the press. To cap the season off, he departs the club entirely for the greener (and more evil) pastures of Rupert Mannion's (Anthony Head) West Ham United.
Suffice it to say Nate has fully entered his bad-guy era. He even made a hair appointment at the "Twin Peaks" beauty school, securing a fresh white cut to signify his new villain status. After being shown nothing but kindness and support, he still lashes out and chooses to make himself the victim. Of course, we know that Nate's self-esteem issues are rooted in a much deeper and more complicated emotional past, but that hardly excuses his behavior. When you start broadcasting your friends' personal lives and sabotaging your own organization, it's tough for us to feel pity.
Fortunately for Nate, all signs point to him drifting back to the light this season. Here's why his rivalry with Ted will likely end in "Ted Lasso" Season 3.
Ted Lasso is a show about people becoming better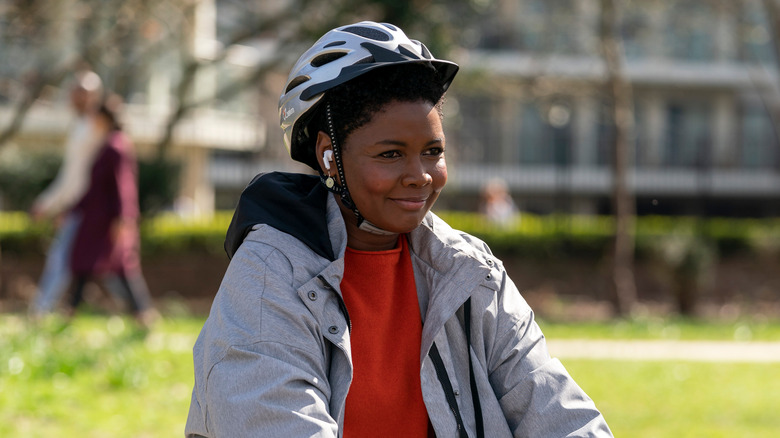 Apple TV+
The central theme of "Ted Lasso" is that people can always grow and improve if they choose to make the effort. Ted's unabashed optimism transforms the AFC Richmond locker room from a snippy minefield to a true family, and every character gets a chance to better themselves. Rebecca (Hannah Waddingham) lets go of the resentment that's been dominating her life, and Ted acknowledges his own mental health struggles. Roy Kent (Brett Goldstein) works to become more emotionally available, and Jamie Tartt (Phil Dunster) learns to be less selfish.
That's what the show is — a story where people change for the better. So it would be truly wild for Nate, who's written with so much empathy and nuance, to go completely black hat for the remainder of the series. "Ted Lasso" has been criticized by some for lacking real conflict, but that's a total misunderstanding of its mission. This is a show where people struggle with opening up in therapy, being vulnerable with romantic partners, and letting go of past pain. The conflicts are mostly internal, and the show shines for that very reason. But even without that overarching fact, there are more specific reasons to assume Nate and Ted's rivalry will end in Season 3.
Nate seems primed for a redemption arc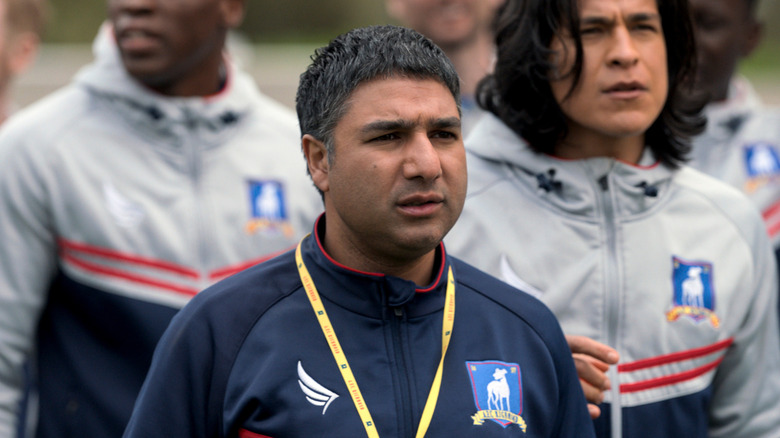 Apple TV+
The "Ted Lasso" Season 3 trailer shows Nate in a few interesting situations. Though there's almost no dialogue, we get a clear sense of his new life working for Rupert, and it hardly looks happy. In one shot, Nate dines alone at the restaurant window table that he coveted so fiercely in Season 2. He's gained enough success to be granted the seat, but there's no one there to celebrate with him. Later on, we see Ted with his son and Coach Beard (Brendan Hunt) at what appears to be one of West Ham United's games. Some fans have theorized that they've come out to show their support for Nate, even after all he's put them through.
Ted's sense of morality would almost demand he forgive Nate if given the opportunity. That just leaves the ball on the younger coach's pitch. He has a lot to make up for and an excess of pride, which could make it difficult to admit his mistakes even if he's totally unhappy. Still, from what we know about Rupert, he likely isn't much of a good boss. Surely, Nate can only take so much of a toxic work environment before he runs back to Richmond.
How the rest of the team might feel about such a return is another matter. Roy Kent is much more the sort to hold a grudge, and Nate will have a lot of other former friends to win back should he choose to run home. However things turn out, he'll doubtlessly be at the center of "Ted Lasso" Season 3.