Brendan Fraser Loved The Mummy 3 Despite Its Controversy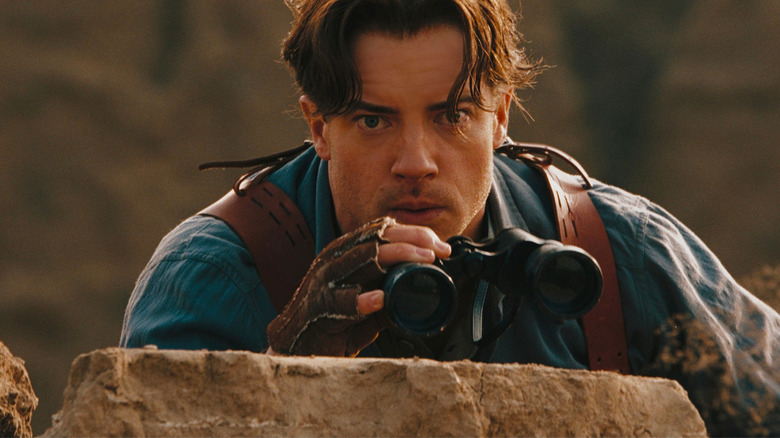 Universal Pictures
2023 is proving to be an incredible year for Brendan Fraser and Michelle Yeoh, with their names being repeatedly called out at awards shows and earning Oscar nominations. The stars of "The Whale" and "Everything, Everywhere All At Once" are on a path laced with high praise, making it almost easy to forget that at one point, they crossed with one another in a beloved franchise sequel. The only issue was that this sequel, in particular, didn't receive that warm a greeting. Among the rankings of Universal's "Mummy" franchise that began with Brendan Fraser and Rachel Weisz, "The Mummy: The Tomb of the Dragon Emperor" ended with some crucial cast alterations and the adventure shifting from Egypt to China.
Big bad villain duties were appointed to Jet Li instead of a return visit from the original Mummy, Arnold Vosloo, with Fraser being aided by Michelle Yeoh. Critically panned, it proved the entry that ended a fairly impressive film series. But while the world might not have welcomed "The Dragon Emperor" with open bandaged arms, the film's lead still stands by the end product and admits that even with its issues, it's a project he looks back on fondly.
Brendan Fraser still has a soft spot for Tomb of the Dragon Emperor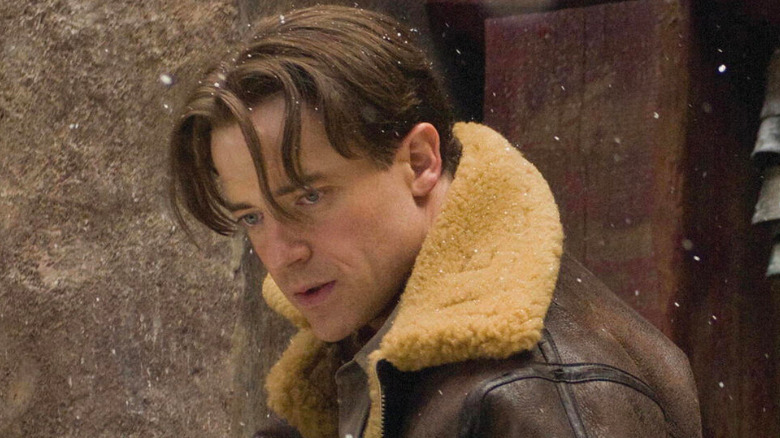 Universal Pictures
Speaking on the A24 podcast with Michelle Yeoh, Brendan Fraser looked back on "The Mummy" threequel with nothing but good things to say about the experience, even with its issues. "I think the third 'Mummy' movie was great for all kinds of reasons because you have a job, and it's exciting, and it was its own movie, part of a franchise," Fraser recalled. "I know it was a little controversial because there was a different director, and the casting was a little bit different," referring to Maria Bello stepping in as Fraser's on-screen wife instead of Rachel Weisz.
Regardless, Fraser still expressed immense thanks for the rare career opportunity. "[F}or me to work on a film with Chinese crew and Chinese production values and everything was a dream come true. I loved it." With such fond memories, it's a wonder Fraser never returned to the series. After not even Tom Cruise could manage the movie monster franchise with the more contemporary take circa 2017's "The Mummy," Fraser's prior work with the character looks better and better. When asked about it in January, he replied, "Absolutely! Just gotta say I know how hard it is to make that movie. I tried to do it three times, and the essential ingredient is fun," Fraser explained. "You gotta remember to have fun. So if there's a fun way to approach it again, I'm all in."