Brendan Fraser Is Open To Returning To The Mummy Franchise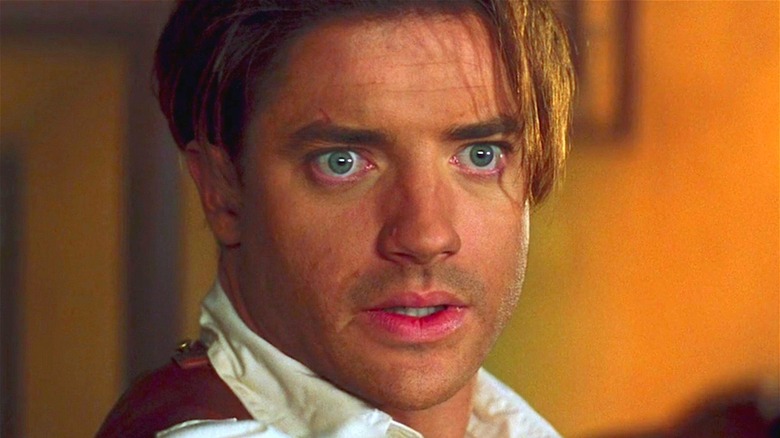 Universal Pictures
There are few other actors that can claim to have a career path like Brendan Fraser. Once an archetypical action flick heartthrob, the celebrity eventually exited the limelight in favor of smaller, more experimental roles. Recent years have proven that Fraser really can have it all, though. The actor has made a big comeback, dominating the pop culture scene both with roles in popular established properties like HBO Max's "Doom Patrol" and critically acclaimed performances in independent films like "The Whale."
With plenty of buzz around his more recent roles, it may be easy to forget that Fraser was once deeply associated with one single blockbuster franchise in particular: Universal's "The Mummy." Between 1999 and 2008, the actor starred across a trilogy of films as the dashing Rick O'Connell, an adventurer who battles against the dark forces of an undead Egyptian priest. It's been years since then and Fraser's career has grown and changed a lot, but the actor has indicated that he may not be done with the classic horror franchise for good.
Fraser's down for another Mummy adventure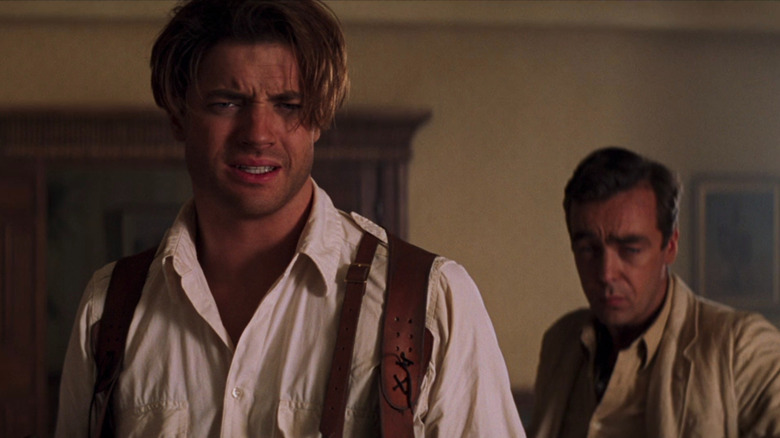 Universal Pictures
Brendan Fraser may be over 15 years removed from Universal's "The Mummy" franchise, but that doesn't mean he's permanently put his days as Rick O'Connell behind him. In fact, the actor has indicated that he'd be open to returning in a future project from the adventure-horror series. "I'm not opposed to it," Fraser told Deadline. "Hey, I don't know an actor that doesn't want a job." The star comedically added: "I don't think I've been this famous and unsalaried at the same time in my professional life, so sign me up."
If Fraser did come back to "The Mummy," it would be an interesting full-circle moment for the actor's relationship with the franchise. There were originally plans for a fourth film in Fraser's iteration, tentatively titled "The Mummy: Rise of the Aztecs," and it would have seen O'Connell taking his war against undead mummies to South America (via Film Stories). However, this project was canned, and with the amount of time that's passed since then, a new production featuring Fraser would likely be a different beast.
If a continuation of Fraser's "The Mummy" stint is in the cards, the actor does have one pretty clear idea about how the team would need to go about it. "The essential ingredient is fun," he said during a panel at Fan Expo Canada 2019 (via Comic Book). "You gotta remember to have fun. So if there's a fun way to approach it again, I'm all in."
The future of The Mummy franchise is unknown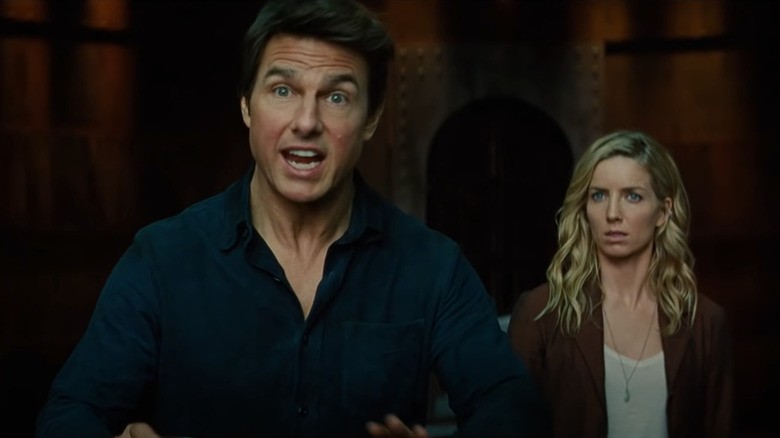 Universal Pictures
Brendan Fraser may be willing to reprise his role in Universal's "The Mummy" franchise, but whether such a future project featuring the actor will actually come about is up in the air. The latest entry in the series was 2017's "The Mummy," another reboot of the franchise that had no connections to Fraser's films. 2017's "The Mummy" flopped at the box office and was a critical failure — a fate that Fraser attributed to the film's genre philosophy. "It is hard to make that movie," the actor told Variety. "The ingredient that we had going for our Mummy, which I didn't see in that film, was fun. That was what was lacking in that incarnation. It was too much of a straight-ahead horror movie. 'The Mummy' should be a thrill ride, but not terrifying and scary."
The 2017 reboot was originally intended to be the premiere entry in Universal's planned Dark Universe franchise, though plans for the Marvel-style cinematic universe were eventually scrapped (via Collider). Since then, "The Mummy" has lain dormant and it's unknown if any more projects based on the property are in the works. For his part, Fraser is unsure if all the right pieces will ever fall into place for his return to the franchise. "I don't know how it would work," he told Variety. "But I'd be open to it if someone came up with the right conceit."