The 2023 Oscars Best Actor Nominees - Who Will Win & Who Should Win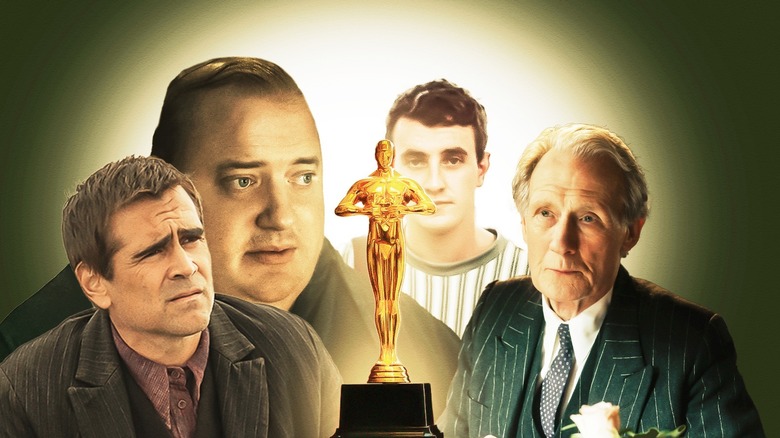 A24, Searchlight Pictures, Lionsgate UK, LanKS
The 2023 Oscar nominations are here, and as expected, there are snubs, surprises, and the usual suspects. While there are plenty of names we've seen pop up before on Academy night, such as Steven Spielberg garnering another best director nomination, there are plenty of new faces as well, especially when it comes to the best actor race. 
The five nominees in that category include Austin Butler for "Elvis," Colin Farrell for "The Banshees of Inisherin," Brendan Fraser for "The Whale," Paul Mescal for "Aftersun," and Bill Nighy for "Living." All five actors are first-time nominees, meaning someone will take home the trophy for their first Oscar outing. And honestly, one could easily make an argument that all five deserve to be there. It genuinely feels like the best actor race collected the best male performances of the last year and put them up against one another. 
But who's going to win? A couple of the picks should just be happy to be nominated because, truly, this race comes down to two excellent performances. It's just a matter of who the Academy wants to recognize.
Austin Butler will win the 2023 Oscar for Best Actor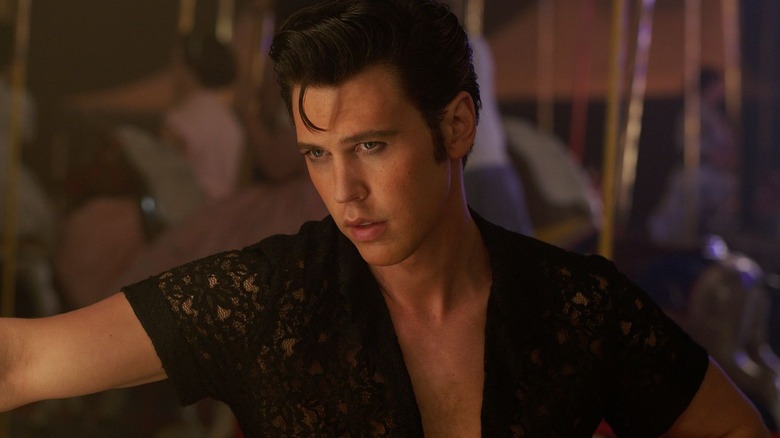 Warner Bros. Pictures
Listen, if there's one thing the Academy enjoys more than not nominating women for best director, it's giving the best actor trophy to someone playing a real-life figure. When looking at the past 10 Oscar winners for best actor, seven of them won for playing a real person, notably with Rami Malek playing Freddie Mercury and Gary Oldman playing Winston Churchill. As such, history would seem to dictate that voters will favor Austin Butler's portrayal of Elvis Presley in "Elvis."
Maybe the trend is due to the fact there's an actual person there to compare the performance to. Regardless, voters love a good impression, and Butler certainly gave his all for "Elvis." So much so that he still even kind of talks like the King of Rock 'n' Roll. But mastering Elvis' voice is only part of the equation when it comes to Butler's performance. Butler plays Elvis throughout much of his life, encapsulating both the dizzying highs of his success as well as the melancholy that followed later in his life. 
To further bolster Butler's claim to the top, he actually does some of his own singing in "Elvis." Director Baz Luhrmann has been adamant in sharing clips and audio of Butler's vocals, which were used in the film alongside actual Presley recordings. Plus, Butler has already taken home several awards for his performance, including an AACTA Award for best leading actor as well as a Golden Globe. A Butler win could also create a "Zoey 101" to Oscar pipeline, meaning Academy Award nominee Victoria Justice may not be too far off, but to get there, we just need to take each nomination one step at a time.
Brendan Fraser should win the 2023 Oscar for Best Actor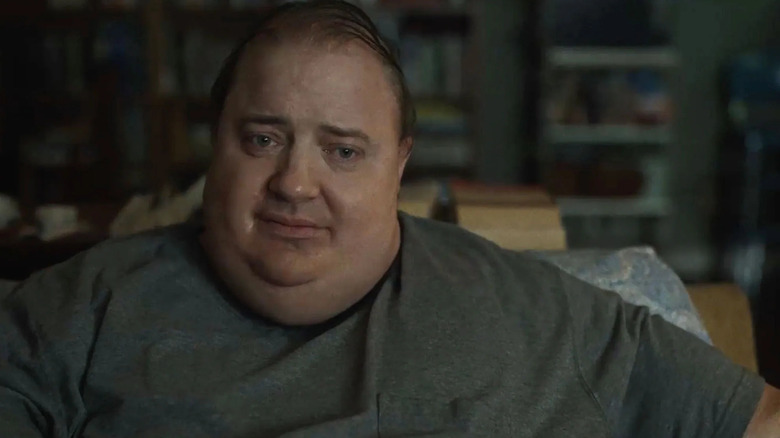 A24
2022 was the year of the comeback, and it would make for one heckuva story to see Brendan Fraser return to the spotlight as an Academy Award winner. After dominating the 1990s with roles in "The Mummy" and "George of the Jungle," Fraser seemingly disappeared. Future exposés on the subject would bring up Fraser's health (he sustained many injuries while filming "The Mummy" movies) as well as potentially being blacklisted for alleging that Hollywood Foreign Press Association former president Philip Berk groped him (via NPR). However, Fraser has slowly and steadily been taking up roles over the past few years, culminating in a tour de force performance in "The Whale."
Fraser delivers a ground, heart-wrenching performance that is at times tough to watch, humanizing the character of Charlie. Fraser has always been a solid performer, but he digs into something primal for "The Whale," showing audiences that he was more than just a simple action star of a bygone decade. He's a consummate actor and worthy of meatier roles that allow him to show off his full range. 
Fraser has already taken home several awards for his performance, and in each speech he's given, there hasn't been a dry eye in the house. People both in the industry and in the population at large adore Fraser, and during a time when the Academy wants more eyes to watch the ceremony, bringing Fraser to the forefront would be a great, heartwarming chance to welcome him back with open arms.