John Wick 3 Officially Begins Filming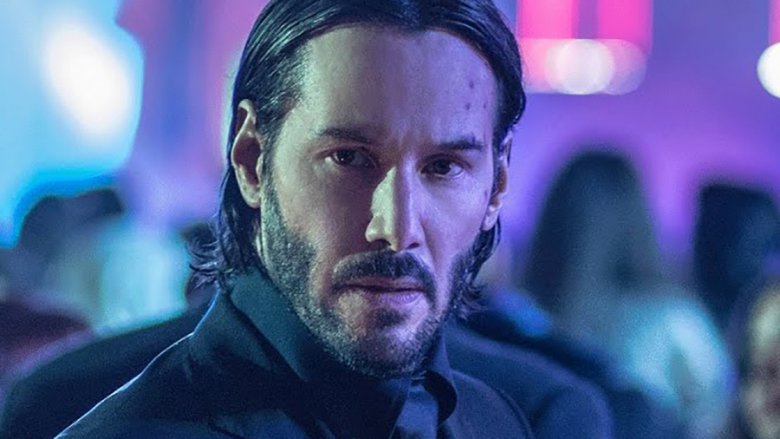 Welcome back, Mr. Wick. 
Filming on John Wick: Chapter 3 has officially begun. Dan Laustsen, the cinematographer behind the action-packed threequel, took to Instagram on Tuesday to tease the second day of production, sharing a behind-the-scenes snap of Keanu Reeves standing in the slick, neon-lit streets of New York City. 
The newest installment in the John Wick film franchise, Chapter 3 sees the titular assassin making a run for the Big Apple after his international adventures in Chapter 2 left him on the verge of ex-communication from the Continental Hotel that shelters and protects high-ranking individuals in the criminal underworld. Though John should have been executed for killing another person on Continental Hotel grounds, the institution's manager Winston, played by Ian McShane, chooses to give John a one-hour grace window before he revokes John's membership from the neutral territory, bans him from its services, and severs his ties to all other members, who are out for his blood. John flees to New York City to evade that looming threat. 
John Wick: Chapter 3 brings Chapter 2 director Chad Stahelski, who also co-directed the first John Wick, back to the helm. Stahelski previously refuted rumors that the third film would explore Russia and Spain, explaining that the heart of the action will take place in New York. 
"We want, not so much to go bigger on the third one, but to show you more of the intricacies of the world ... I feel like there are all these different subtleties that I skipped over in number two, that I'd like to go back to on [Chapter 3] and show you the inner workings of different parts of New York. So rather than massive set pieces, I'd like to show you cooler and more intricate one," he explained. "I think it would be a mistake budget wise and creatively to just go big and blow up a freeway. That's not our gig. That's a comic book or a Bond gig. We want to show you cool and intricate details. What are those little details in everyday life? Hopefully, we make people look at garbage collectors and cleaner vans and homeless people a little differently now."
Here's what to expect from John Wick: Chapter 3: "John Wick (Keanu Reeves) is on the run for two reasons — he's being hunted for a global $14 million dollar open contract on his life, and for breaking a central rule: taking a life on Continental Hotel grounds. The victim was a member of the High Table who ordered the open contract. John should have already been executed, except the Continental's manager, Winston, has given him a one-hour grace period before he's 'excommunicado' — membership revoked, banned from all services and cut off from other members. John uses the service industry to stay alive as he fights and kills his way out of New York City."
John Wick: Chapter 3 is slated for a May 17, 2019 release, a little over a year from the time of writing.