John Wick 2 Director Promises Twice The Action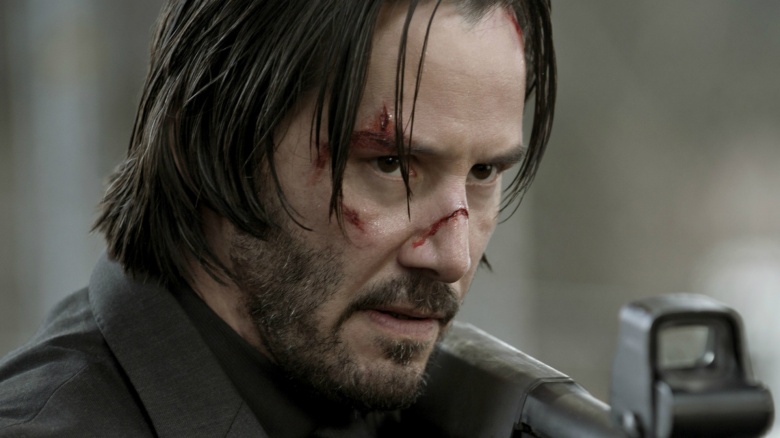 Although John Wick: Chapter 2 will employ half the directors of the first, the remaining filmmaker says we can expect twice the action.
Keanu Reeves will reprise his role from the original 2014 movie, in which he played a retired hitman seeking vengeance after his dog is murdered. (It's a little more dramatic than it sounds.)
Chad Stahelski co-directed the first movie with his creative partner David Leitch, but Stahelski will helm the sequel on his own. In an interview with Entertainment Weekly, he revealed he wants the second Wick flick to be an immersive experience.
"What's it like to be in a world like this? That's what we really wanted to expand on," Stahelski said. "Filmmaking, really, is creating a universe, and creating a world, and creating a little bit of escape. That's really what we focused on and we're hoping that's what comes across in the second movie."
The director also said the sequel will include more about the fictional New York Hotel that serves as a safe haven for killers. "People kept asking us in the year after the movie came out, 'We'd like to see more about the hotel,'" Stahelski said. ""We'd like to see more about all the different characters.' 'What is this underworld where everyone's the best?'"
And while he hinted that Wick will have to deal with the consequences of killing so many people in the first movie, Stahelski also teased double the realistic action. "I would say we had twice as much action as the first movie," he said. "We took it all a full notch up as far as the driving car stuff went. A great portion of the car chase in the opening of the film is Keanu, which is very impressive."
John Wick: Chapter 2 will hit theaters Feb. 10, 2017. Check out the new teaser poster below.