John Wick: Chapter 3 Gets Official Synopsis, Teaser Poster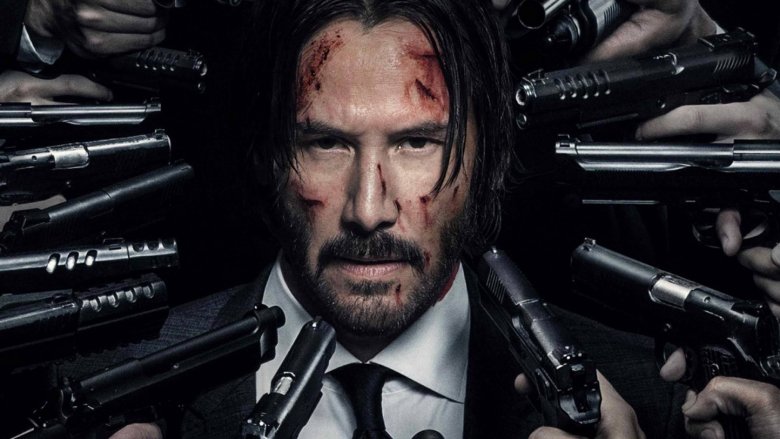 Lionsgate
When John Wick makes a comeback, he hits hard. 
The third installment in the fist-swinging, gun-firing John Wick film franchise is set to launch next summer, but studio Lionsgate knows how difficult it is waiting for sequels, especially ones that star Keanu Reeves as a dude who jumps back into a life of crime after evildoers kill his dog. During CinemaCon in Las Vegas this week, Lionsgate unveiled the official promotional synopsis and the first teaser poster for John Wick: Chapter 3 (via Collider).
"John Wick (Keanu Reeves) is on the run for two reasons — he's being hunted for a global $14 million dollar open contract on his life, and for breaking a central rule: taking a life on Continental Hotel grounds," the summary reads. "The victim was a member of the High Table who ordered the open contract. John should have already been executed, except the Continental's manager, Winston, has given him a one-hour grace period before he's "Excommunicado" — membership revoked, banned from all services and cut off from other members. John uses the service industry to stay alive as he fights and kills his way out of New York City."
John Wick: Chapter 3 brings back Chapter 2 director Chad Stahelski, the same filmmaker who co-directed the original John Wick. By the sounds of the synopsis, Stahelski will in turn take the film's action to a new location, placing the freshly excommunicated John in New York City, where he must rely on his own skills as an assassin to stay alive. No more cushy Continental to fall back on.
Past reports suggested that the third John Wick flick would be heading to Russia and Spain as well, following in the footsteps of Chapter 2, which flew overseas to Italy. However, Stahelski previously revealed to Collider that he aims to return to the meat and potatoes of the franchise, keeping the heart of it tension in New York. 
"We want, not so much to go bigger on the third one, but to show you more of the intricacies of the world ... I feel like there are all these different subtleties that I skipped over in number two, that I'd like to go back to on [Chapter 3] and show you the inner workings of different parts of New York. So rather than massive set pieces, I'd like to show you cooler and more intricate one," the director explained. "I think it would be a mistake budget wise and creatively to just go big and blow up a freeway. That's not our gig. That's a comic book or a Bond gig. We want to show you cool and intricate details. What are those little details in everyday life? Hopefully, we make people look at garbage collectors and cleaner vans and homeless people a little differently now."
John Wick: Chapter 3 will touch down on May 17, 2019. In the meantime, take a look at the film's first teaser poster below.