Criminal Minds Showrunner Erica Messer Explains Why The Series Finale Was A Fitting Goodbye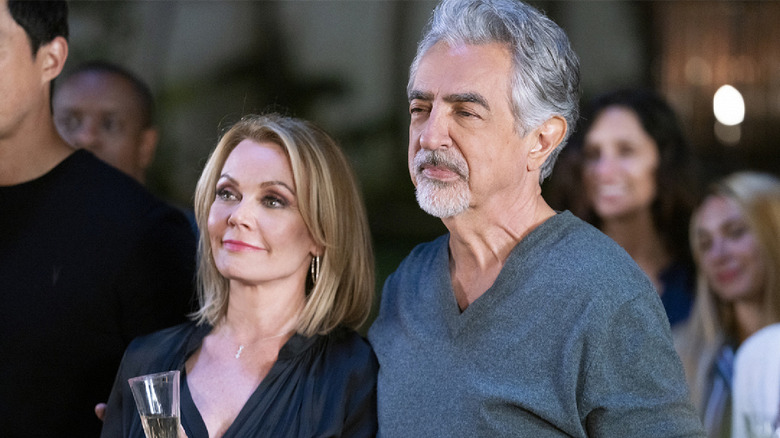 CBS
CBS ended the beloved procedural "Criminal Minds" after 15 seasons on the network in February 2019. While a follow-up series, "Criminal Minds: Evolution," did begin on Paramount+ in 2022, the cast and crew that had bonded over the previous 15 years really thought their ending on CBS was pretty definitive, even though they held out hope they'd be able to work together as a team again someday. 
Nevertheless, showrunner Erica Messer thought the show's Season 15 finale was fitting for the series. The team defeats the show's big bad, the killer known as the Chameleon (Michael Mosley), while Spencer Reid (Matthew Gray Gubler) finally faces some of his past demons before the team comes together one last time to celebrate at the end.
In a TV Insider interview, Messer described the ending of the show's original run on CBS, and why she thought it was the best possible way for the show to go out. She knew they had to end that iteration of the series in Senior Agent David Rossi's (Joe Mantegna) backyard, since they ended a lot of seasons in that location and it was one of her favorite places to do that. She said, "We've had weddings. We've had funerals. It felt like a retirement party for Rossi — or the mislead for that — was certainly the way to go."
The finale felt like a send-off for the cast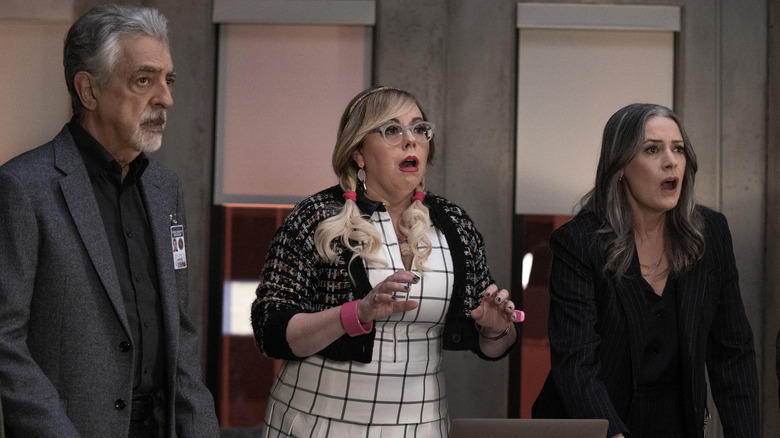 Paramount+
David Rossi did not retire, however. It was beloved character Penelope Garcia (Kirsten Vangsness) who left the team in the "Criminal Minds" series finale. The series' Technical Analyst and Co-Communications Liaison was going off on her own to work for a nonprofit nearby. Vangsness, who co-wrote the finale episode with Erica Messer, would return for the Paramount+ follow-up series, "Criminal Minds: Evolution," when her character is pulled back into the fold with an abduction case.
Nevertheless, Messer had a vision of what she wanted the ending to look like when the CBS version of the show came to a close. Messer said, "I wanted to end this series the way we were all feeling about the series ending, which was so thankful we've been here this whole time ... that we got to work with our friends, who became family over the years." She noted that a lot of the personal experiences the characters had in the show paralleled the lives of the actors — maybe not the gory crimes and investigations, but the marriages, births, deaths and all the life stuff in between. "Just a lot of respect and love and any way we could show that as the parting images for this series felt like it was the right way to go," Messer concluded.