Criminal Minds: Evolution Showrunner Erica Messer Was Confident In Bringing The Show Back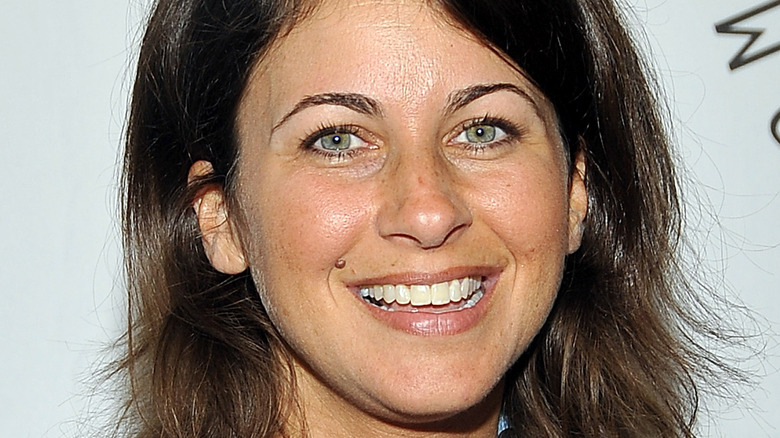 John M. Heller/Getty Images
During its original 15-season run on CBS, "Criminal Minds" proved itself as one of the most durable and beloved procedural dramas in the modern television landscape. As such, it was a little bit surprising when CBS canceled the long-running series in 2019, airing its final run of episodes in the early days of 2020. While that final season undoubtedly sent the show off on a high note, the series' primetime departure left a serial-killer-sized hole in the viewing habits of its many adoring fans.
In the absence of new episodes, those fans promptly made "Criminal Minds" a major hit both in syndication and in the streaming realm. So it was hardly a surprise when talk of a "Criminal Minds" revival started to gain traction barely a year after its cancellation. The series edgier, 10-episode revival "Criminal Minds: Evolution" debuted on Paramount+ in November of 2022. Barely halfway through its streaming run, the revitalized "Evolution" has proven such a massive success, Paramount+ has already renewed it for yet another season of unsub insanity (per The Hollywood Reporter).
That midseason renewal likely came as a surprise to some. Seems, however, "Evolution" showrunner Erica Messer was always confident the revival would work, boasting as much during a 2022 interview with Deadline. 
Messer knew a Criminal Minds revival would work because the cast and crew were in a great place when the show ended
As it happens, that interview was published on November 24, 2022, the very day "Criminal Minds: Evolution" debuted on Paramount+. It found showrunner Erica Messer candidly discussing the how's and why's of the series return. Messer, of course, served as showrunner on "Criminal Minds" for several seasons before it was canceled. And as Messer told Deadline, part of her confidence in bringing the series back stemmed from how well things were going on the show when it ended.  
"None of us wanted it [Criminal Minds] to end creatively," Messer admitted during the interview. Messer reportedly also claimed her CBS bosses never gave her much of an explanation as to why they canceled the show, to begin with. She added, "We felt there were plenty more stories to tell," further noting, "The cast was in such a groove and everybody loved being here."
Thankfully, Messer and her "Criminal Minds" team didn't endure too much downtime between the series 2020 finale and the streaming debut of "Evolution," with barely two years passing between them. And it seems even a pandemic couldn't get the gang out of their creative groove, with Messer stating, "We had four months to shoot ten episodes, and I felt pretty confident we could gather our troops for that." Notable cast absences aside, the "troops" rallied in a major way for "Evolution" and have so far delivered what is, arguably, one of the strongest seasons of "Criminal Minds" to date.