Alec Baldwin Has Brand New Legal Troubles Over The Rust Tragedy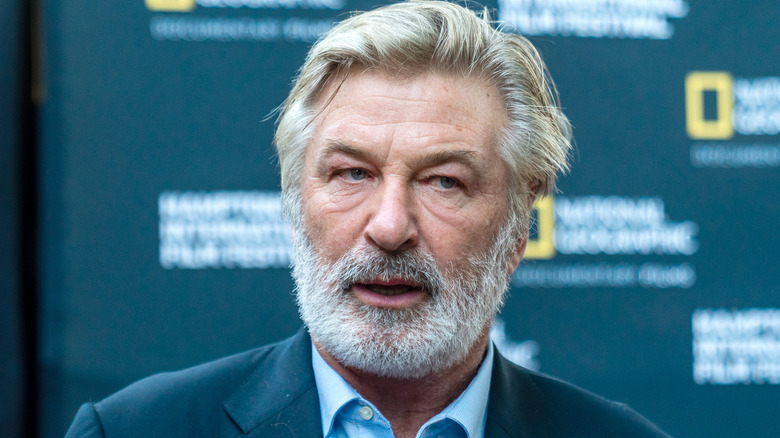 Mark Sagliocco/Getty Images
New legal challenges have emerged today in the death of cinematographer Halyna Hutchins on the set of the film "Rust," with three new crew members filing a lawsuit against Alec Baldwin and the movie's producers.
According to paperwork filed in the 1st Judicial District Court of Santa Fe County and reported on by Variety, Ross Addiego is an independent contractor who was hired to work as a dolly operator on "Rust." Doran Curtin was working as a costumer, and Reese Price was a key grip on the set.
"The sound from the live discharge inside the small church was deafening, causing Plaintiffs to suffer blast injuries," the lawsuit states.
The complaint describes in harrowing detail the events of the day as recounted by the plaintiffs, with Curtin claiming to have been standing close to Hutchins at the time of the incident, grabbing Hutchins' stomach, "trying to find the source of Hutchins' pain and figure out what was going on" before being removed from the building and collapsing in shock.
Alec Baldwin's legal problems keep getting messier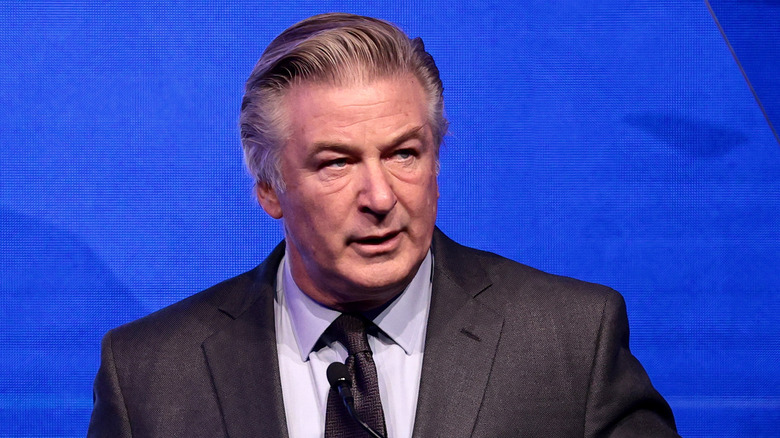 Dimitrios Kambouris/Getty Images
On October 21, 2021, the lawsuit alleges that Alec Baldwin "fired a Colt .45 revolver towards the crew on the set of the movie Rust, killing the film's Director of Photography — Halyna Hutchins— and injuring Ross Addiego, Doran Curtin, and Reese Price."
The lawsuit, which further alleges "negligence, negligence per se, and intentional infliction of emotional distress" by Baldwin and the makers of the film, is the latest in a series of legal hurdles for the deeply troubled production following the death of Hutchins, who was struck by a bullet while on set just southwest of Santa Fe, New Mexico. The movie's director, Joel Souza, was also injured during the event when the bullet passed through Hutchins and hit him in the shoulder. 
Since the shooting, lawsuits have also been filed by the film's scripts supervisor, armorer, and, in November of 2021, by Alec Baldwin himself, who alleged that members of the crew were to blame for Hutchins' death, as they were responsible for firearm safety on the set. Baldwin pled not guilty to charges of involuntary manslaughter on February 23. "Rust" is scheduled to begin filming again in the spring.