Ken Jeong & Joel McHale Cried Like Babies After The Community Charity Table Read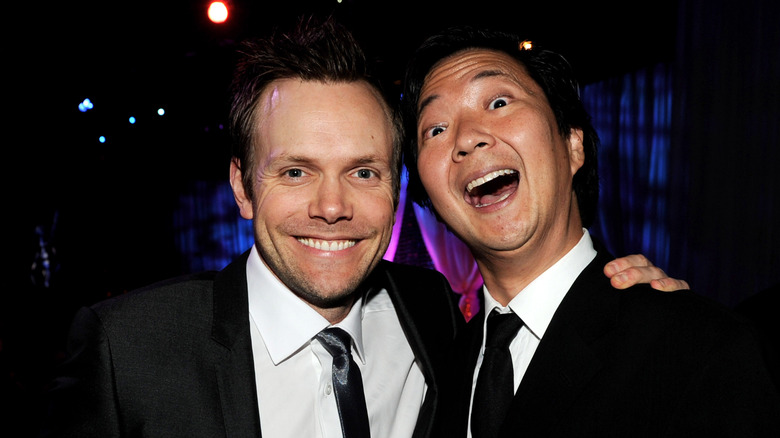 Kevin Winter/Getty Images
Throughout the course of their run on NBC and Yahoo Screen, the cast of "Community" kept one dream alive among fans — to make six seasons and a movie. While the show fulfilled half of that promise, it was sadly only able to deliver the "and a movie" via one perfect joke before the show's end credits rolled. 
Thankfully, fans discovered this past fall that a movie was finally in the works years after the series ended. Peacock announced in September that it'll exclusively stream a "Community" film. Naturally, the cast of the show, which includes Joel McHale, Ken Jeong, Donald Glover, and Alison Brie, is excited over the upcoming new addition to their IMDb pages. 
According to McHale, he and Jeong even got emotional at "Community" reunions long before the "Community" film ever became a reality. Apparently, the two comedians shed a few tears together at the "Community" charity table read in 2020.
Reuniting during lockdowns was an emotional moment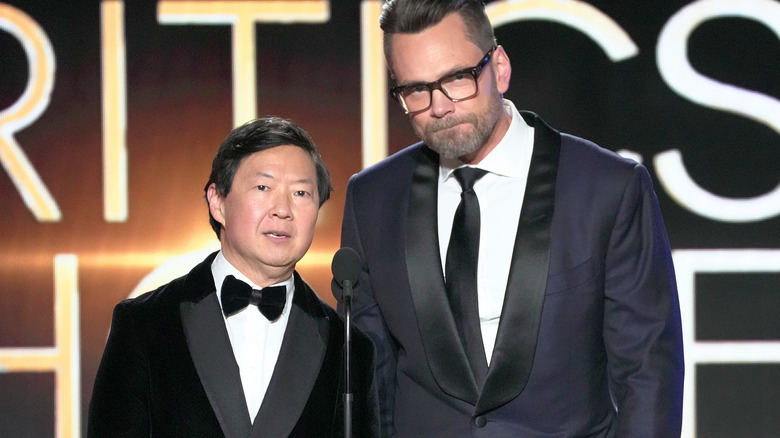 Kevin Mazur/Getty Images
In the midst of 2020 lockdowns, the cast of "Community" reunited on screen to read the script of "Cooperative Polygraphy," a Season 5 episode in which the characters read from Pierce's (Chevy Chase) will. The Zoom event, which raised money for COVID-19 relief efforts, featured Pedro Pascal in a role that Walton Goggins originated. 
According to Joel McHale, the event wasn't just a treat for "Community" fans. It was also an unforgettable moment for the stars of the show. In a recent appearance on the Jennifer Hudson Show, McHale admitted to unapologetically crying alongside Ken Jeong after the table read. 
"Seeing all those people ... We hadn't been together. We were all on Zoom, and we read one of the scripts out loud, and Ken Jeong and I started crying like babies after it was over," McHale said. "Now, to know we're going to do it again ... It's like a family reunion, where everybody has a separate trailer."
Along with the cast getting emotional, it appears audiences will as well, as the "Community" movie will apparently require a big box of tissues.