The Community Movie Will Apparently Require A Big Box Of Tissues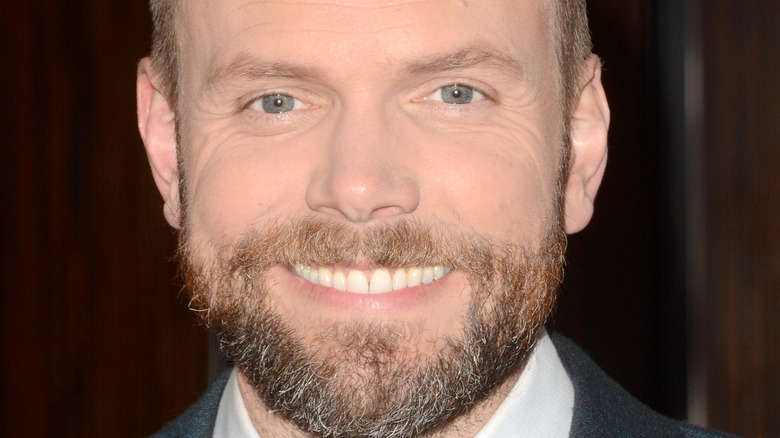 Kathy Hutchins/Shutterstock
"Six seasons and a movie!" is the line Abed shouted at Jeff regarding the short-lived NBC show "The Cape" that Abed hoped would be a rousing success in the Season 2 episode of "Community" called "Paradigms of Human Memory." What started as a joke about a show that clearly wasn't going to last long before being canceled became a rallying cry for fans of "Community," who have hoped and prayed for the show to fulfill its goal of making six seasons and a movie.
The show had to fight hard to reach the six-season mark after NBC canceled "Community" at the end of its fifth season. According to Variety, the show was resurrected for a final sixth season on the short-lived streaming platform Yahoo! Screen. Yahoo ended up losing $42 million on "Community" and two other shows that failed to live up to expectations, causing Yahoo to shut down its streaming service. But even if the series brought down an entire streaming service, that still counts as six seasons, and now all they need is a movie to fulfill the prophecy. And they got one!
In September 2022, Variety reported that NBC's streaming service, Peacock, had ordered a "Community" movie, with Joel McHale, Danny Pudi, Allison Brie, Gillian Jacobs, Jim Rash, and Ken Jeong signed on to star in the film continuation of the popular series. The show's creator, Dan Harmon, is the movie's writer and executive producer alongside Andrew Guest.
It seems the cast has already done their first table read of the movie's script, and, according to Joel McHale, it's quite a tearjerker.
Joel McHale cried at the table read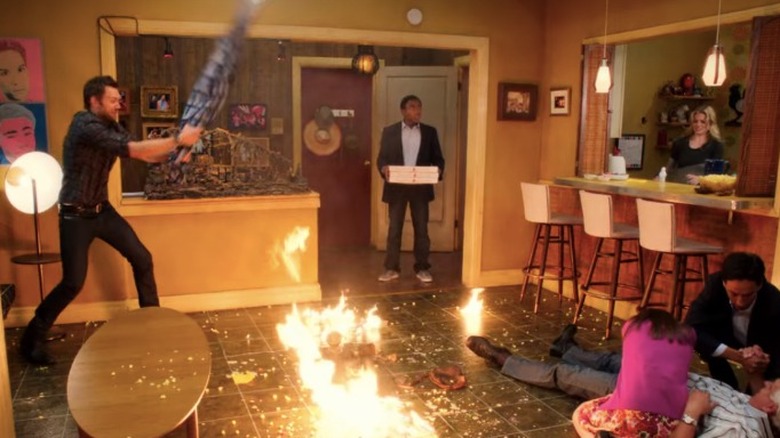 Netflix/NBC
Joel McHale warned fans that the "Community" movie would be a cry fest for fans. In an interview with The Wrap at the Saturn Awards, which McHale hosted, the comedian gave a warning to fans about the upcoming movie. "I'm not kidding, so you know that I'm sarcastic about literally f***ing everything but um, there will be tears," he told The Wrap. "We did that table read during the pandemic and I cried like a baby afterwards and I'm not joking." If it can make a cynic like Joel McHale cry, fans better get ready for the waterworks.
In an interview with E! just days before the movie was announced, Yvette Nicole Brown, who played Shirley on the series but was not part of the announcement about the movie, said that she was optimistic about the possibility of a film happening. However, McHale's interview seemed to imply that the table read happened some time ago. Did Brown not know about the movie when it was already in production, or was she being secretive to keep the news under wraps? It is notable that when McHale tweeted about the upcoming movie, he tagged both Brown and Donald Glover, who played Troy, neither of whom has been confirmed yet as being in the film. So some questions about casting still remain up in the air, but it still sounds like the movie will be a weepy nostalgia trip no matter what.