Taylor Sheridan Passed Off Writing Duties On Tulsa King To Terence Winter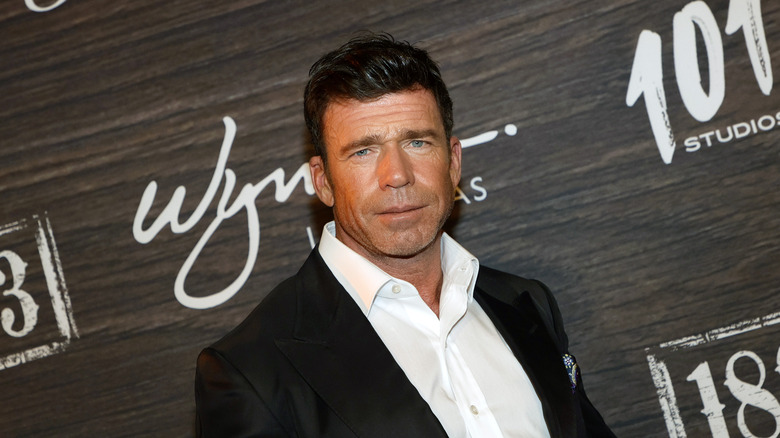 Ethan Miller/Getty Images
When it comes to Taylor Sheridan's hefty slate of series, the actor-turned-showrunner doesn't waste time. Sheridan has nine shows either on the air or in various stages of development, an impressive streak that began with the wildly popular "Yellowstone" in 2018. No series demonstrates Sheridan's freakish work ethic more than "Tulsa King." Bored at home in the early days of the pandemic, Sheridan created the "Tulsa King" premise, wrote a pilot script, and secured Sylvester Stallone as his star within a week.
The premise also impressed TV veteran Terence Winter, who signed on as showrunner, executive producer, and writer. "The challenge with it is to find a fresh way in," the "Sopranos" and "Boardwalk Empire" alum told Deadline. "And that was the genius of [Sheridan's] original pilot, to take a guy like Dwight from New York and drop him in the middle of cowboy country. You take these two genres and mix 'em together. And that for me was like, 'Oh my God, that's brilliant. What a great playground.'" Ultimately, Winter would have a much bigger say than Sheridan when it came to the first season's remaining scripts.
Sheridan was hands-off when it came to Tulsa King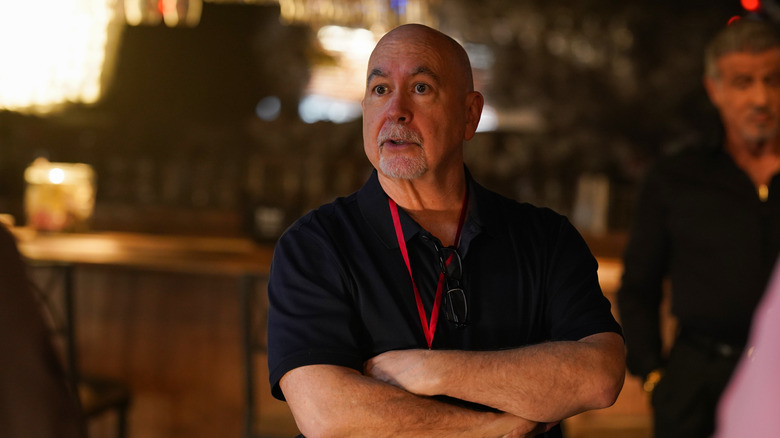 Brian Douglas/Paramount+
When Taylor Sheridan asked Terence Winter to helm his Sylvester Stallone project, the showrunner made a number of changes, including moving the series from Kansas City to Oklahoma. From that point on, "Tulsa King" became a de facto Terence Winter project. "I inherited this, which was my great good fortune," Winter told The Washington Post. During a Zoom call with Winter, Sheridan officially handed over the reins. "I pitched him what I wanted to do," Winter recalled. "He said, 'Great. This is your baby. I just have visitation rights. Go do your thing,' and that's what I did."
In an interview with Collider, Andrea Savage, who plays ATF agent Stacy Beale opposite Stallone's Dwight Manfredi, also confirmed that Sheridan handed off writing duties to Winter. The actress added that Sheridan's on-set presence was essentially nonexistent. "Terry wrote the show and I've actually never met Taylor Sheridan," she said. "So this is a different situation for Taylor as well."
Sheridan left "Tulsa King" in eminently capable hands, and the series was renewed for a second season only three episodes into Season 1. But it seems that Winter might join in Sheridan's hands-off approach. In February, Deadline reported that Winter was exiting as showrunner owing to creative differences, although he would stay on as an executive producer. With Sheridan in search of a new showrunner, he might have to put his writing cap back on for Season 2 of "Tulsa King."