Actors Who Had Epic Comeback Roles In Otherwise Awful Projects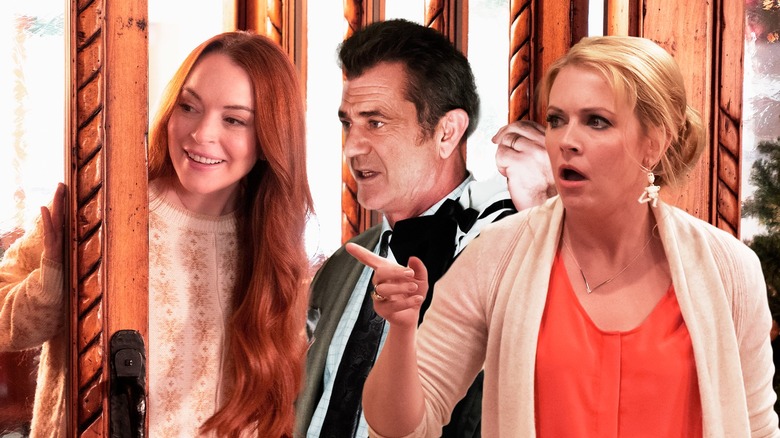 Static Media
There's no greater fear for an actor than being labeled a has-been. The good news? Throughout a career, it's natural to experience ups and downs. One day, you'll be on top of the world, starring in hit after hit. But the next? Seemingly no one is calling you back. Time out of the spotlight can also be a personal choice, too. An actor may choose to put their career on hold to prioritize other aspects of their life, such as raising a family or health reasons. Whatever the cause of a dry spell may be, loyal fanbases are always on standby waiting for their beloved actor's return.
It's never too late for a comeback, and if it's big enough, it can change an actor's career trajectory. Take everyone's favorite comeback story: Robert Downey Jr. He went from being fired and serving jail time to jumpstarting and leading the Marvel Cinematic Universe as Tony Stark/Iron Man. Or Brendan Fraser, who recently had a resurgence in "Doom Patrol" and the critically lauded film "The Whale" after revealing the private struggles that led to his disappearance in the 2010s. However, not everyone is lucky enough to land a reviving role in a blockbuster, award-winning hit. Take it from the following stars who have proven it's possible to make an epic comeback in an otherwise awful project.
Lindsay Lohan in Falling for Christmas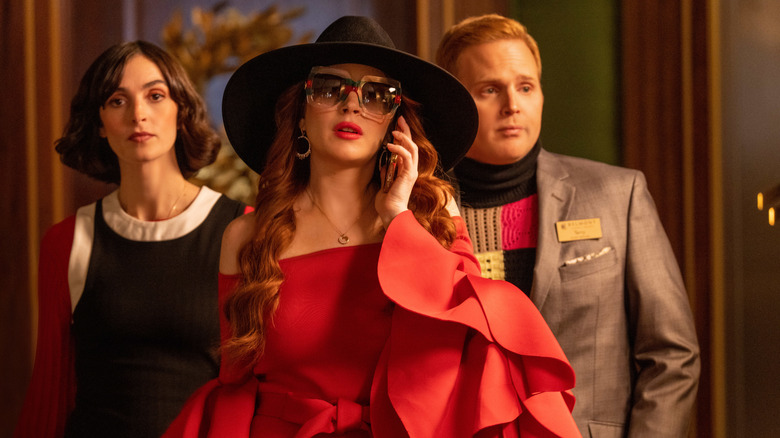 Scott Everett White/Netflix
After being targeted by the tabloid craze of the late 2000s, Lindsay Lohan's career went on hiatus. It's never easy for child stars to make the transition to mature stardom, and this proved especially true for Lohan. The actor rose to fame with her leading role in the 1988 remake of Disney's "The Parent Trap," followed by "Freaky Friday," "Confessions of a Teenage Drama Queen," and "Mean Girls." Lohan was the it-girl of the early 2000s, and late-night partying came with the territory. If one photo could encapsulate this era's view of her, it would be 2006's infamous paparazzi shot of Lohan sitting shotgun with fellow it-girls Britany Spears and Paris Hilton after a night of clubbing. The lifestyle was unsustainable, and Lohan soon checked herself into rehab. "I want my career back," Lohan told Vanity Fair. "I want the respect that I had when I was doing great movies. If that takes not going out to a club at night, then so be it."
Although Lohan sporadically appeared in projects during the following years, her big comeback came in 2022 with her starring role in the Netflix Christmas rom-com "Falling for Christmas." In the same vein as Hallmark's cheesy Christmas specials, "Falling for Christmas" wasn't taken too seriously by viewers or critics, receiving mixed reviews. Despite people's issues with the film, Lohan's return to the spotlight was welcomed with open arms.
If you or anyone you know needs help with addiction issues, help is available. Visit the Substance Abuse and Mental Health Services Administration website or contact SAMHSA's National Helpline at 1-800-662-HELP (4357).
Sharon Stone in Catwoman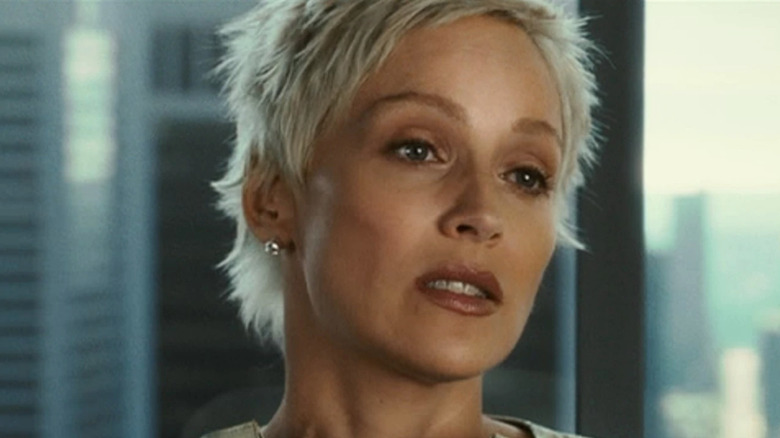 Warner Bros. Pictures
Sharon Stone broke into the mainstream as a Hollywood sex symbol in the 1990s — thanks to her showstopping roles in films like "Total Recall," "Basic Instinct," and "Casino." At the height of her success, Stone earned an Academy Award nomination and received an Emmy Award and Golden Globe Award. However, her career halted when she suffered from a stroke and needed to be hospitalized for a subarachnoid hemorrhage in 2001. "I lost my place in the business," Stone explained to USA Today. "You have to figure yourself out all over again."
A few years later, Stone made her return to the screen as beauty CEO Laurel Hedare in 2004's "Catwoman." Although it was exciting to see Stone back in action, the film bombed, grossing only $82 million worldwide on a $100 million budget. Between the harsh reviews and multiple Golden Raspberry Awards, "Catwoman" has become known as one of the worst movies of all time. Still, Stone made the most of her comeback and continued a steady career in film and TV — starring in HBO's "The Flight Attendant" and Ryan Murphy's "Ratched."
Mel Gibson in The Beaver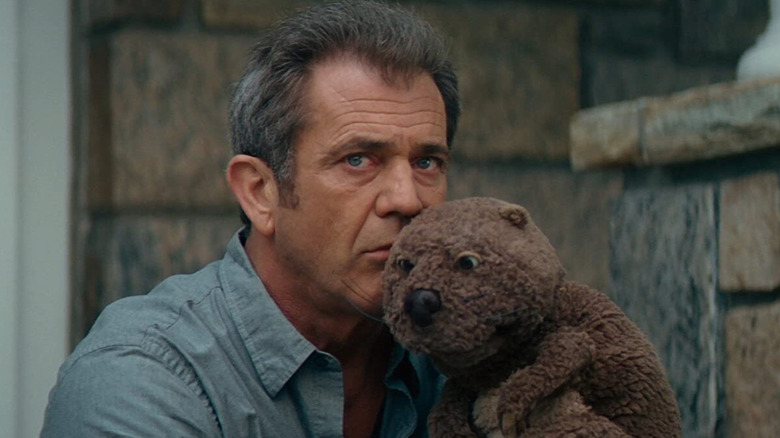 Summit Entertainment
Not everyone was happy to see "Lethal Weapon" and "Braveheart" star Mel Gibson make a comeback. The mega-movie star's charismatic persona began deteriorating as early as 2004 with his controversial film "The Passion of the Christ," which came under fire for its anti-semitic depictions. His DUI arrest in 2006 didn't help his case. Past interviews of Gibson were dug up, revealing his unsavory comments towards the LGBTQ+ community and women. By 2010, the volume of controversies seemed to outnumber his filmography. If you believed the leaking of his damaging racist rant and pleading no contest to a misdemeanor battery charge would keep him out of business for good, you were wrong.
Just one year later, Gibson attempted a comeback by portraying a depressed CEO in Jodie Foster's "The Beaver." The film received overall praise – despite his public downfall being fresh in audiences' minds. Still, the film's box office numbers failed to match its $21 million budget. According to The Los Angeles Times, president of domestic distribution for Summit, Richie Fay, defended the loss, saying, "I don't think this is as much a repudiation of Mel and his personal life as it is about a film with [a] difficult subject matter." Perhaps Fay was right, considering Gibson's successful directorial comeback with 2016's "Hacksaw Ridge."
If you or someone you know is dealing with domestic abuse, you can call the National Domestic Violence Hotline at 1−800−799−7233. You can also find more information, resources, and support at their website.
Drew Barrymore in Charlie's Angels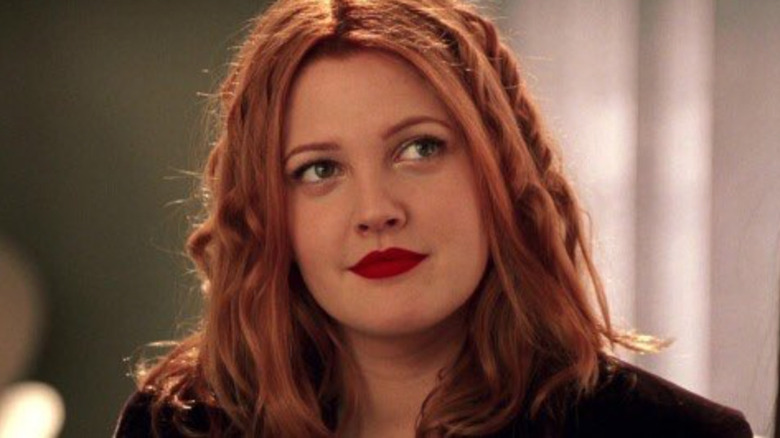 Sony Pictures
"E.T." propelled Drew Barrymore into stardom at the young age of 7 years old. Being born into the acting dynasty of the Barrymore family, fame seemed inevitable for Drew. But even with her family's long history in the entertainment realm, exploitation behind the scenes still happened. Between her abusive household and Hollywood's bad influences, Barrymore went to rehab twice by age 14. She spent the '90s trying to turn her life and career around for the better. She forged an image for herself as a badass sex symbol, which led to a role that would mark her official comeback as an established actor.
In 2000, Barrymore kicked off the new millennium with a starring role in "Charlie's Angels." The film was a financial success but was heavily criticized for its lack of originality and subversion of the male gaze. But as always, Barrymore's signature charm and humor dazzled audiences. The rest of the 2000s and 2010s proved Barrymore was here to stay. Today, Barrymore has decided to put acting on hold to focus on her talk show "The Drew Barrymore Show" and motherhood.
Cameron Diaz in The Counselor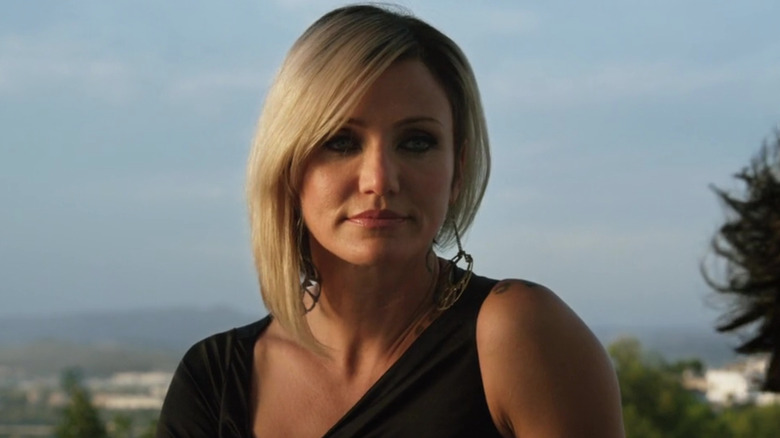 20th Century Fox
Cameron Diaz established herself as a well-rounded actor capable of leading comedic and dramatic roles in the '90s with projects like "The Mask" and "Being John Malkovich." But as the 2000s dragged on, Diaz wasn't able to keep up the momentum. After "Charlie's Angels" and "Shrek," she failed to garner critical praise in the same capacity. Her career was declining, with one critical flop after another.
In 2013, that was all going to change: She was set to star in Ridley Scott's highly-anticipated film, "The Counselor." But not even its A-list cast of actors could save "The Counselor" from being ridiculed by audiences. But one scene, in particular, caught the attention of many and put Diaz back on the map. In it, Diaz's sociopathic character gets it on with a car. The shocking and weird nature of the scene was enough to kick off Diaz's epic comeback into mainstream success. But then a few years later, she decided to retire from acting. In 2023, she has yet to return. Although it will be hard to top her infamous car scene, we're hopeful for a memorable second comeback.
Nicolas Cage in Color Out of Space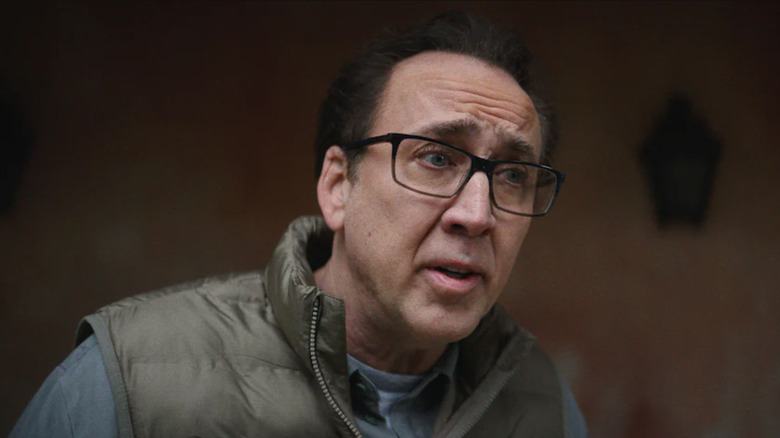 RLJE Films
Born into the Coppola family, Nicolas Cage was destined for great things within the film industry. Throughout the '80s, Cage made a name for himself — literally. Cage created his stage name shortly after his first role to avoid the taunting of nepotism. By 1987, he earned his place among his high-profile family members with his breakout role in the romantic comedy "Moonstruck." A decade later, Cage won his first Academy Award for his performance in "Leaving Las Vegas." From there, he became a box office draw with films such as "Con Air," "National Treasure," and "Ghost Rider." But a series of underperforming movies left his career up in the air.
In 2019, Cage was recognized for his role in the science fiction horror film "Color Out of Space." Cage received the Creative Coalition's Spotlight Initiative Award at the Toronto International Film Festival, where the film premiered. But "Color Out of Space" never reached a mainstream audience. Perhaps this could be attributed to the film's bizarre stylistic choices and slow arthouse pace. A review from Variety observed, "Entertaining but uneven, the result is a deliberately over-the-top sci-fi horror exercise that loses some focus as the action grows more psychedelically unhinged." But this would only be the beginning of Cage's venture into the world of indie filmmaking — leading to critical hits like "Pig" and "The Unbearable Weight of Massive Talent."
Ben Affleck in Hollywoodland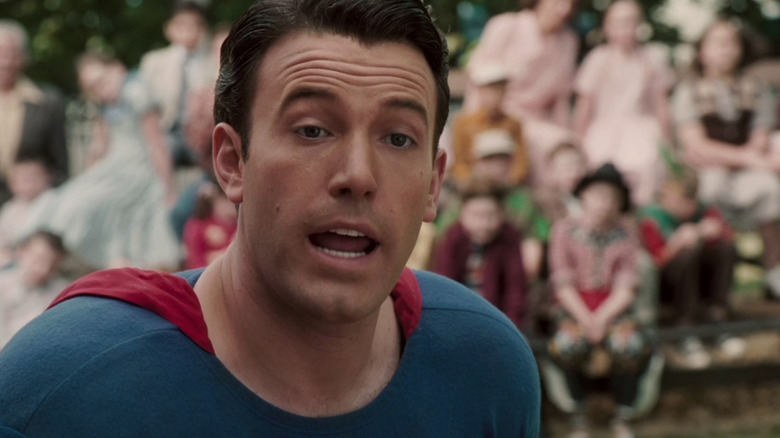 Focus Features
Ben Affleck's success story came early in his career. At 25 years old, Affleck won a Golden Globe Award and Academy Award for the best original screenplay with long-time friend Matt Damon for their 1997 film, "Good Will Hunting." With an achievement of that caliber, one could only imagine where his career would lead him next. Following the buzz of "Good Will Hunting," he starred in films like "Armageddon," "Shakespeare in Love," and "Bounce." In 2002, his career and personal life took a dramatic turn when his relationship with Jennifer Lopez blew up in the tabloids. Simultaneously, his performances were falling flat to critics' standards. Lopez and Affleck's relationship ended sometime after that.
Like with most things in life, Affleck needed time to heal his broken heart and career. 2006's "Hollywoodland" marked an unexpected comeback for the actor, despite the film's less-than-ideal reception. The film itself wasn't able to score any Academy Award nominations. However, Affleck picked up various nominations and received the Volpi Cup at the Venice Film Festival. It was exactly the role he needed to save his career.
Christina Applegate in Vacation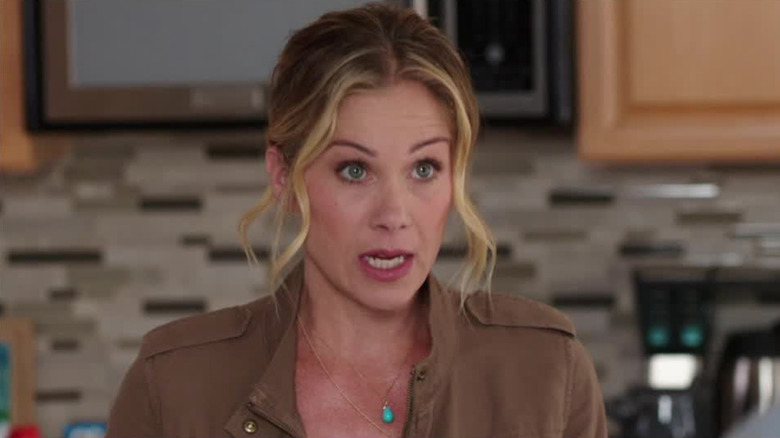 Warner Bros. Pictures
For the decade that "Married... with Children" was on the air, Christina Applegate kept busy by simultaneously taking on film roles such as "Don't Tell Mom the Babysitter's Dead," "Mars Attacks!," and "Nowhere." After the sitcom's cancelation, Applegate saw more success in movies and TV with projects like the "Anchorman" film series and the ABC comedy "Samantha Who?" Things slowed down for the actor in 2010, partially due to health reasons. However, a few years later, it became clear she was attempting to make a comeback.
Her reentrance into the mainstream began with her leading role in the fifth installment of the "National Lampoon" film series, "Vacation." The film had enough intrigue to garner a profitable theatrical release. However, its overall negative reception can be summarized by a Rotten Tomatoes criticism: "'Vacation' is yet another nostalgia-driven retread that misses the mark." Still, Applegate persisted and followed up her comeback with more successful projects such as "Bad Moms" and Netflix's "Dead to Me" television series.
Luke Perry in Riverdale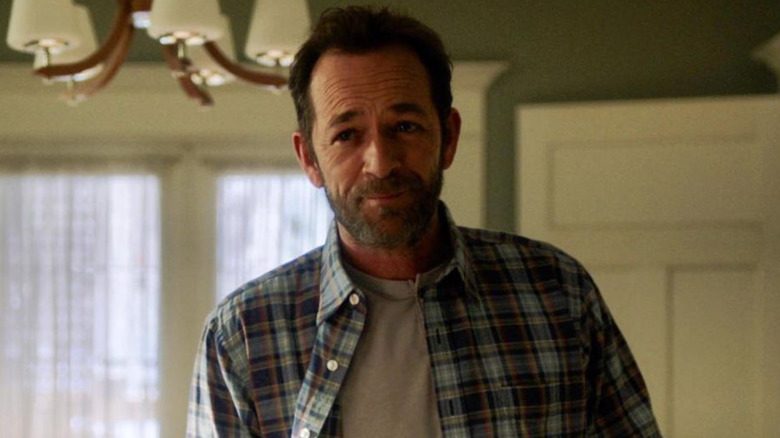 The CW
Luke Perry's status as a teen heartthrob in the '90s opened a world of opportunities for the young actor. His role on "Beverly Hills, 90210" led to projects such as "Buffy The Vampire Slayer," "8 Seconds," and "The Fifth Element." In the 2000s, most of his work consisted of guest appearances in various shows and films. In the 2010s, Perry appeared to take a hiatus from acting until joining the cast of The CW's "Riverdale" as Archie's father, Fred Andrews.
The role was fitting for the once teen star, who was now co-starring amongst an ensemble of modern-day heartthrobs. The supernatural teen drama quickly spewed many internet memes for its bizarre plotlines and ridiculous dialogue. (Arguably, its out-of-pocket writing is what kept viewers watching for seven seasons.) When Perry passed away in 2019, "Riverdale" dedicated its last four episodes of season 3 to the actor and gave him an emotional tribute in season 4's premiere.
Melissa Joan Hart in Melissa & Joey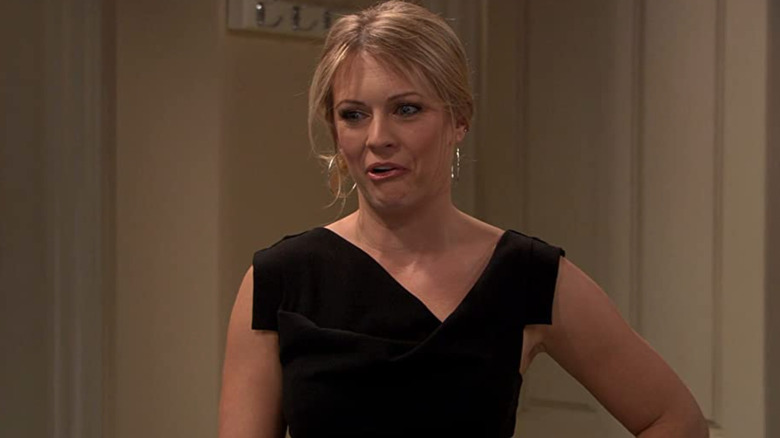 ABC Family
'90s kids remember the star power of relatable teen Melissa Joan Hart. Between "Clarissa Explains It All" and "Sabrina the Teenage Witch," Hart became an icon in the eyes of young girls and boys everywhere. But as Hart grew up, so did her fans. Her two hit shows couldn't last forever. By 2003, Hart was navigating a post-Sabrina world. Finding fame beyond her years as a teen idol proved difficult until 2010 when Hart joined fellow comeback actor Joey Lawrence in ABC's sitcom "Melissa & Joey."
Both known for their '90s roles in television, the duo provided enough nostalgia to entice an audience and launch their career comebacks. The show was a success as far as ratings were concerned until its final fourth season when viewership declined, causing its eventual cancelation in 2015. On the other hand, critics were less forgiving when it came to the actors' lack of chemistry and lazy sitcom humor. These mixed reviews were never enough to stop viewers from tuning in, though!
Martin Lawrence in Bad Boys for Life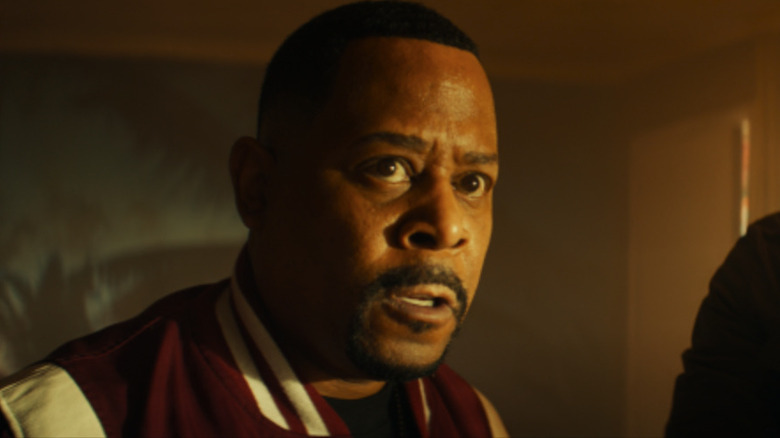 Sony Pictures
Martin Lawrence broke into the comedy scene after being discovered on the competition show "Star Search." He made his acting debut in the sitcom "What's Happening Now!!" and began booking movie roles shortly after. Later, he would lead HBO's "Def Comedy Jam" as host and had a self-titled sitcom, "Martin." But nothing would compare to the success he experienced in the "Bad Boys" film series. Starring alongside Will Smith, the two reimagined the buddy-cop sub-genre for a new generation. Lawrence replicated this triumph with another box office blowout, "Big Momma's House." But soon, the actor hit a rough patch in his career with uninspiring projects, including "Open Season," the Disney family film "College Road Trip," and his failed sitcom, "Partners."
When nothing seems to be working, there's one surefire way to recapture audiences' attention: a sequel. In 2020, Lawerence and Smith reunited for "Bad Boys for Life." It was as successful as any third installment in a franchise can be. Fans were happy to see the duo reunite and critics rolled their eyes at the drawn-out cash grab. Still, it was a noteworthy comeback for Lawrence.
Robin Williams in The Crazy Ones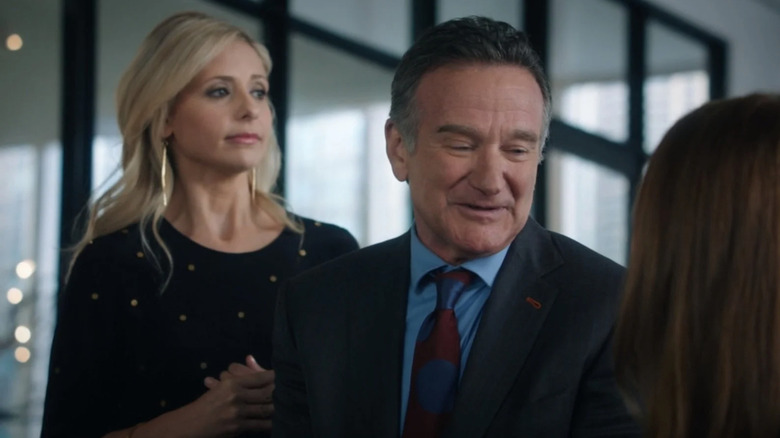 CBS
One moment, Robin Williams could make an audience laugh with his intuitive comedy in "Mork & Mindy" and "Mrs. Doubtfire." The next, he could make the same audience cry with his emotional monologues in "Dead Poets Society" and "Good Will Hunting." No matter what kind of role Williams took, his performance was guaranteed to be captivating. His filmography spanned far and wide, but around the late 2000s, work began to slow down for the actor. After "Night at the Museum," he seemed to have stepped away from the spotlight. It wasn't until 2013 that everyone was reminded just how much they missed his presence on screen.
Williams' new sitcom "The Crazy Ones" was his chance for a professional comeback, and fans were obviously excited. The show premiered with the highest ratings for a new comedy series debut. However, critics weren't as impressed, with one review going as far as commenting, "Williams seems ex­hausted. So is this show." Over the course of the 22-episode season, viewership slowly declined, ending in the show's cancelation three months before his passing in August 2014.
Will Smith in Aladdin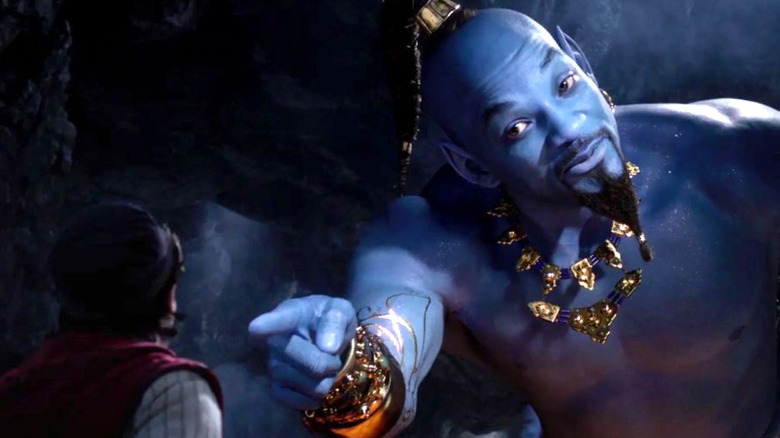 Walt Disney Studios
Will Smith popped up on the scene as the Fresh Prince — not of Bel Air, but of the hip-hop duo DJ Jazzy Jeff & the Fresh Prince. Through the '80s and '90s, Smith and his musical partner released five albums under Jive Records. But as the years went on, Smith started focusing more on his acting career while finding success as a solo music artist. His hit sitcom "The Fresh Prince of Bel-Air" premiered in 1990. By 1997, he became one of the biggest film stars of the time, starring in films such as "Men In Black," "Ali," and "I Am Legend." However, his critical success would eventually dwindle in the late 2010s. His big movies "Suicide Squad," "Collateral Beauty," and "Bright" were all panned by audiences and critics alike.
His chance came in 2019 when Smith portrayed The Genie in the live-action adaptation of Disney's "Aladdin." The film became Smith's highest-grossing project, earning a whopping $1 billion worldwide. Many fans of the original praised the new casting, costume design, and remarkable effects. While critics expressed their distaste for the lackluster remake, many still complimented Smith's performance with praises like this one from Variety, stating, "Will Smith steps into Robin Williams' shoes, bringing fresh attitude to the role of the Genie."