PETA Demands HBO Cease Using Wild Animals Following Westworld Portrayal; HBO Responds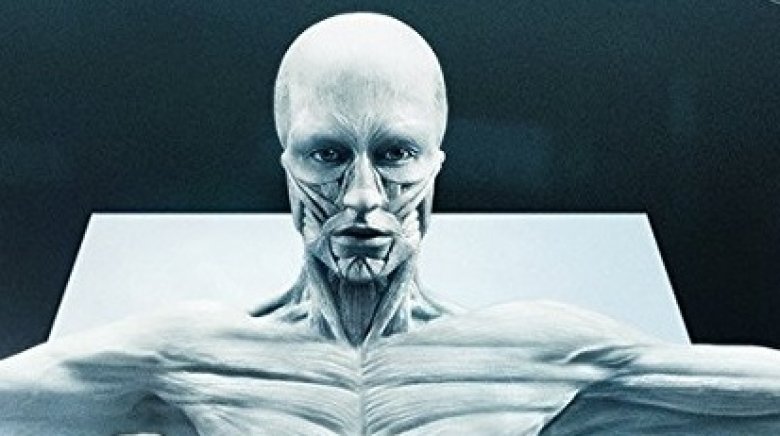 This article contains spoilers about Westworld season 2, episode 3.
PETA has challenged HBO to a very public duel.
The activist organization is calling for HBO to cease using wild animals in its productions, according to an announcement the group released on Monday. 
The group made its call specifically in response to the television show Westworld's portrayal of live elephants during the third episode of its second season, "Virtù e Fortuna". The episode showed a scene set in a British Raj-themed park, which used two elephants in a walk-on appearance with human riders.
PETA's call for action also comes on the heels of the death of Carlos Carvalho, an award-winning filmmaker who was killed in an on-set encounter with a giraffe. 
The organization wrote their statement directly addressing Casey Bloys, HBO President of Programming. The full text of PETA's letter to HBO is below, followed by HBO's response, courtesy of Deadline.
Dear Mr. Bloys,
I'm writing to you today on behalf of PETA and our more than 6.5 million members and supporters worldwide with concerns over the use of live animals on Westworld — especially wild animals, such as the elephants who appeared in last night's episode. In light of the egregious cruelty and human health risks as well as the public's growing opposition to the use of animals for entertainment — and because reports say that there are still plans to use bears this season — we're urging HBO to commit to not using any wild animals in future episodes or other series.
All elephants used for TV and film are trained through domination and painful techniques, including the use of sharp metal bullhooks and electric prods. Many animals develop abnormal behavior and become unhealthy, depressed, or aggressive because of the mistreatment that they experience. We've identified one of the elephants on the show as Tai, who's owned and exhibited by the notorious outfit Have Trunk Will Travel (HTWT). This eyewitness video footage shows trainers at HTWT abusing elephants, including Tai, during training. The cruel methods that these trainers use are standard practices in the elephant-training industry. Kari Johnson, co-owner of HTWT, acknowledged under oath that her company chains elephants for more than 12 hours a day. Of the four elephants born at HTWT's facility, all but one died before reaching the age of 4.
Public opposition to the use of animals for entertainment is stronger than ever — evident from the closure of Ringling Bros. circus after 146 years of exploitation and the dozens of travel companies that have pulled elephant rides from their offerings — so it comes as no surprise that we're receiving complaints from your viewers. And since we sent information when elephants and bears were used in other series such as Silicon Valley, we're stunned that HBO would allow this.
Captive wild animals also pose a serious threat to the safety of cast and crew. Just last week, director Carlos Carvalho was killed by a giraffe on the set of a TV movie with wildlife experts present. There's no way to predict the behavior of wild animals, and no amount of training can overcome their natural instincts. Dangerous interactions with captive elephants have resulted in dozens of human deaths or catastrophic injuries — including broken bones, crushed pelvises, collapsed and punctured lungs, degloving injuries, head wounds, and brain injuries.
Considering the realistic and cruelty-free CGI technology that exists today, all wild animals in HBO series should be computer-generated, just the way the tiger was so beautifully done in last night's episode. May we please hear from you right away to confirm that any plans to use live bears or other wild animals will be canceled and that you will pledge to stop using and exploiting wild animals? Thank you for your consideration. I look forward to hearing from you.
Sincerely,
Lauren Thomasson
Manager, Animals in Film & Television
PETA
HBO's response:
All of the animals featured on HBO series are treated with the utmost care and respect for their health, safety and well-being. A certified animal safety representative from American Humane was present at all times during any animal action on the set of Westworld. The AHA has confirmed that the animals were well-treated, and the production received the designation of "No Animals Were Harmed." We are reviewing the circumstances related to archival training footage which included one of the elephants that appeared in the series. Of course, none of this video was shot during the production and does not in any way reflect practices on our sets.