Carlos Carvalho, Award-Winning Filmmaker, Dies Following On-Set Accident With Giraffe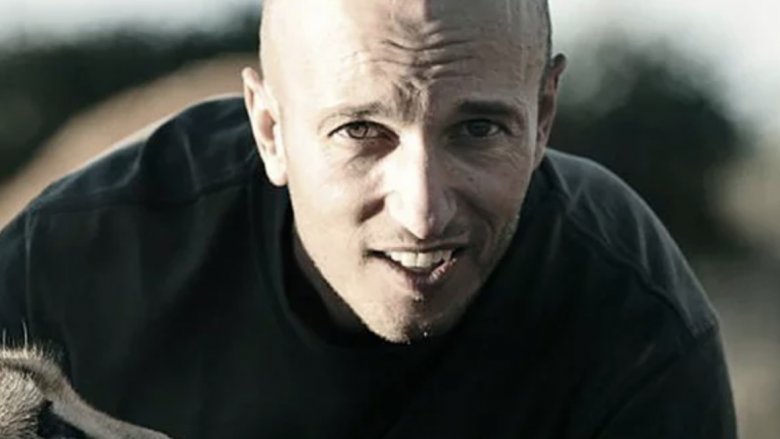 Facebook
Carlos Carvalho, an award-winning South African filmmaker, has died following a tragic accident involving a giraffe while shooting a feature film at the Glen Afric Country Lodge in Hartbeespoort, South Africa. He was 47 years old. 
South African film crew agency CallaCrew confirmed Carvalho's passing on Thursday, May 3. The agency wrote in a Facebook post, "It is with a very sad heart that we have to announce the passing of Carlos Carvalho, one of our favorite DOPs. Carlos was filming a feature at Glen Afric [Country Lodge] and had a fatal run in with a giraffe on set. He was flown to Milpark Hospital [in Johannesburg] but succumbed to his injuries [at] 20:50 last night."
The announcement continued, "Our thoughts and condolences go out to Carlos' family and friends during this very sad time. He will be sorely missed."
Richard Brooker, whose family owns the Glen Afric Country Lodge, relayed to The Telegraph that the giraffe "spread its legs, bent its neck, and swung its head" at Carvalho when he was standing in front of the animal. One of the film's crew members, Drikus Van Der Merwe, explained the fatal incident in more detail: "[The animal] started chasing the boom swinger who joined our unit. The giraffe followed him, but we didn't feel threatened because he just seemed to be inquisitive. We started shooting close ups of its body and its feet. Then, while Carlos was looking through the camera eyepiece, Gerald [the giraffe] swung his neck and hit him against his head. It came out of nowhere, and Carlos didn't even see it coming. He wasn't aware of the danger."
Various reports note that Carvalho was sent 16 feet into the air after the giraffe head-butted him. When he hit the ground, the filmmaker sustained massive head injuries that ultimately resulted in his death. 
A representative for the Glen Afric Country Lodge indicated to News.com.au that Carvalho was "unauthorized to film" and that he "went off on his own" because he "wanted to get some shots to prove a point" and was "trying to excel." The giraffe will "not be put down," and "was not in the wrong," according to the lodge's spokesperson.
Carvalho gained fame for his cinematography work on the 2013 film The Forgotten Kingdom, which earned him a best cinematography prize at the African Movie Academy Awards. He also held a cinematographer credit on the 2010 documentary Mining for Change: A Story of South African Mining.
Our thoughts are with Carvalho's loved ones during this time of mourning.