My Hero Academia's Latest Episode Proves Villains Are Right To Have A Grievance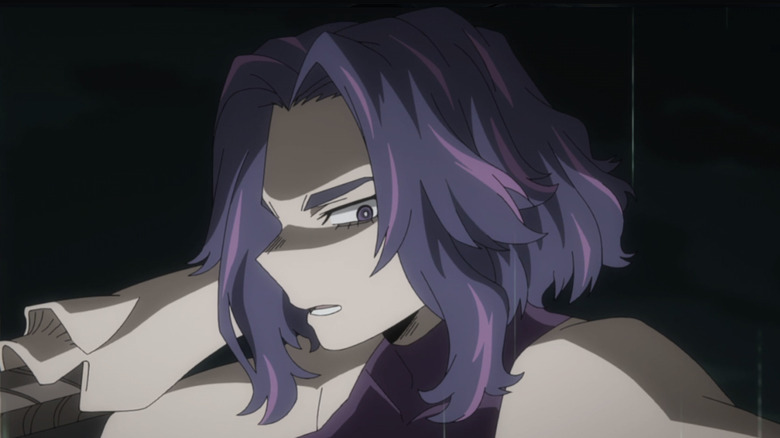 Toho Co./Crunchyroll
While "My Hero Academia" began its story with a very black-and-white point of view on good versus evil, as the series has gone on, things are growing increasingly murky for those working in the hero profession. No season of the show has muddied up the waters between right and wrong as heavily as Season 6 has.
The reveal that Hawks (Yuichi Nakamura/Zeno Robinson) murdered of Twice (Daichi Endo/Newton Pittman) and that Dabi (Hiro Shimono/Jason Liebrecht) is Endeavor's (Tetsu Inada/Patrick Seitz) abused son has shaken the public's trust in heroes. Meanwhile, "My Hero Academia" Season 6 dealt a devastating turn to the heroes in their latest battle.
Still, if viewers thought they'd seen all the darkness the sixth season of "My Hero Academia" had to offer, the latest episode showed just how wrong they were. Heavily exploring the backstory of One For All's (Akio Ōtsuka/John Swasey) assassin, Season 6, Episode 21, "The Lovely Lady Nagant," offers a deep dive into how ugly being a "hero" can really come to be.
Lady Nagant's back story shows how dirty the Hero Commission is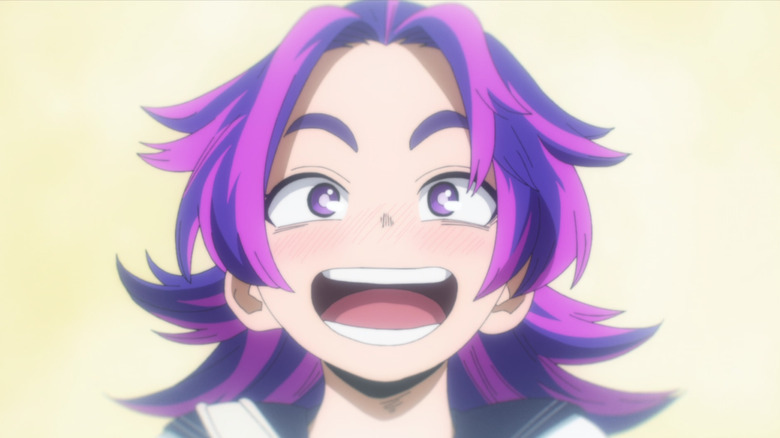 Toho Co./Crunchyroll
Though Lady Nagant (Atsumi Tanezaki/Erica Lindbeck) initially attacks Deku (Daiki Yamashita/Justin Briner) from afar at the behest of All For One, over the course of the battle she changes her strategy to try and get inside Deku's head. She succeeds, too, as Deku's faith in everything that holds the superhuman society together is shaken in a way that fans have never seen before.
It turns out Lady Nagant served as a hired gun of the Hero Commission for years before she went rogue and was imprisoned as a result. As she reveals to Deku, she was once a young and impressionable girl with hopes of changing the world by becoming a hero. Sadly, the longer she worked for the Hero Commission, the more disillusioned she became.
Forced to murder criminals, prospective criminals, and vigilantes who once worked for the commission, Lady Nagant shows that the villains of "My Hero Academia" who are trying to bring down the superhuman society are right to have a grievance with this corrupt system. With this new information, many wonder what Deku will do now.
After all, Lady Nagant considers coming back to the right side of the law, but this triggers her death at the hands of All For One. Meanwhile, the top secret missions she told Deku about is set to shake society's faith in heroes even more during this tumultuous time. 
With that in mind, perhaps the heroes will seek to take out the commission itself in hopes of restoring the public's faith in them once more. Either way, with only four episodes remaining, the world of "My Hero Academia" is set to change forever by the end of Season 6.