Outer Banks' Stars Couldn't Catch A Break Filming The Big Fire Scene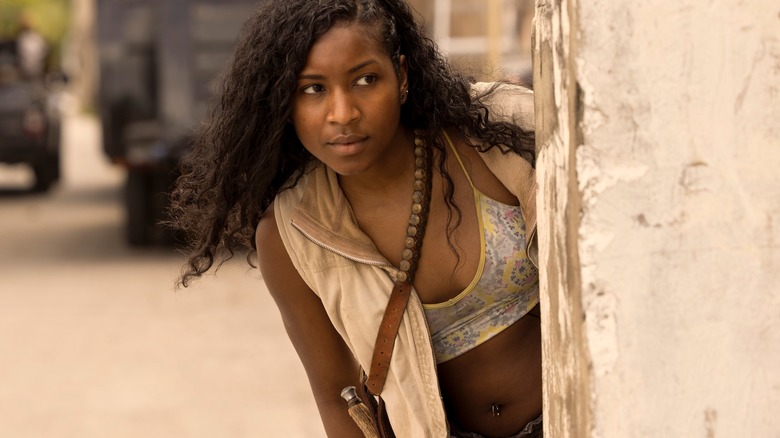 Jackson Lee Davis/Netflix
Netflix's "Outer Banks" revolves around a group of teens local to the region of North Carolina that serves as its title, and their pursuit of a treasure linked to protagonist John B. (Chase Stokes)'s father. The series premiered in April of 2020 and maintained enough momentum that, despite the outbreak of a global pandemic just prior to its debut, it nevertheless managed to progress at a rate of a season per year, most recently kicking off its third season on February 23, 2023.
Around the time that Season 3 hit Netflix, members of its cast began to share some behind-the-scenes insights in various interviews. For instance, Stokes was knocked out on the "Outer Banks" set, his co-star Rudy Pankow revealed, when he accidentally shut a door on Stokes' head and caused him to experience a concussion. Meanwhile, Sarah actor Madelyn Cline shared she regrets filming "Outer Banks" scenes in which her character is required to run, describing herself as more adept at swimming than running on land.
In this same vein, two more of the actors that comprise the ensemble at the heart of "Outer Banks" discussed a big fire scene from Season 3 in a joint interview, detailing how the series' cast and crew couldn't catch a break during its filming.
The Outer Banks crew had to restart the Season 3 fire scene five times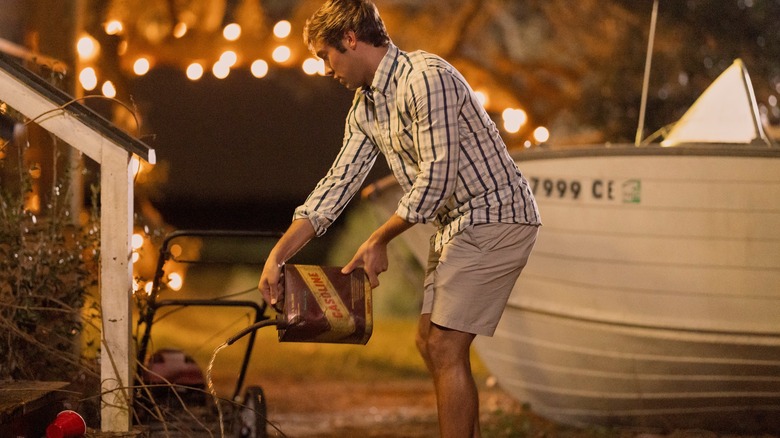 Jackson Lee Davis/Netflix
On February 27, a few days after the "Outer Banks" Season 3 premiere, Netflix's company blog Tudum published a video interview about "Outer Banks" with Carlacia Grant and Madison Bailey, who play Cleo and Kie respectively. Just before the video concludes, their off-screen interviewer asks the two young actors to share what they found to be the most fun scene to film from throughout "Outer Banks" Season 3.
"One scene we kept trying to film and five times it got rained on," Grant replies. "When Topper burned down the thing, five different nights—these are all overnight shoots by the way—five times we tired to schedule it and five times we got rained out."
Grant is referring to a scene in Season 3, Episode 8 in which Sarah's former partner Topper (Austin North) burns down a house in a fit of jealousy. She then adds that, due to the constant delays, she felt that the scene began to feel cursed. Bailey agrees with this notion. While neither actor necessarily reveals why filming this scene was fun, whether genuinely or ironically, they do paint a picture of just how laborious the process of capturing the big fire scene ended up becoming during the making of "Outer Banks" Season 3.