1923's Julia Schlaepfer Goes Deep On The Precise Moment Alex Fell For Spencer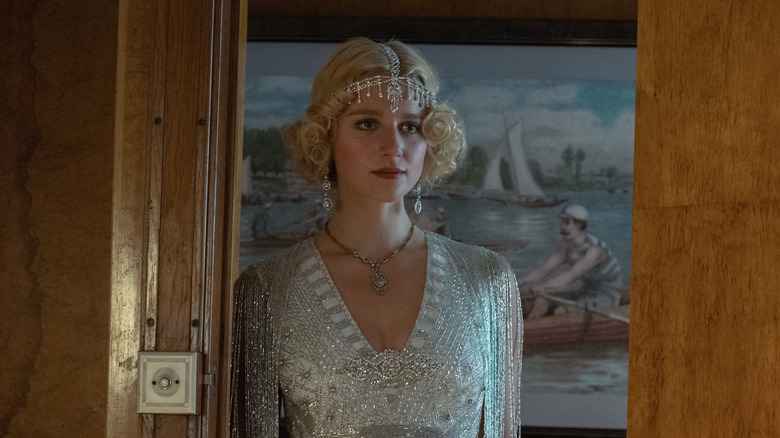 Emerson Miller/Paramount+
The whirlwind love between Spencer (Brandon Sklenar) and Alexandra (Julia Schlaepfer) in Taylor Sheridan's "1923" may yet go down as one of the great romances in recent TV history. In a world where so many loves end tragically and violently, fans are clearly rooting for these two crazy kids, even if, or perhaps because, they struck up their love in the most unusual of circumstances. In some respects, their story is the unexpected breakout dynamic of the series, which is saying something when you're co-starring alongside the likes of Harrison Ford and Helen Mirren. 
There are plenty of reasons for this, and Brandon Sklenar has already weighed in on some of these. Alexandra shows Spencer a side of himself that he'd either thought he'd lost or simply forgotten about, even spurring him on to reconnect with his family as they struggle to hold onto their ranch back in Montana. For his part, Sklenar has been insistent that the love between Spencer and Alexandra — or Alex, as he has taken to calling her — is a genuine one. 
Fans will be glad to know that the this dynamic goes the other way. In a recent interview, Julia Schlaepfer made quite clear that Spencer's love for Alexandra is sincerely reciprocated. In fact, in some ways, it seems he saved her life as much as she saved his. 
'Yeah, I'd run after the car'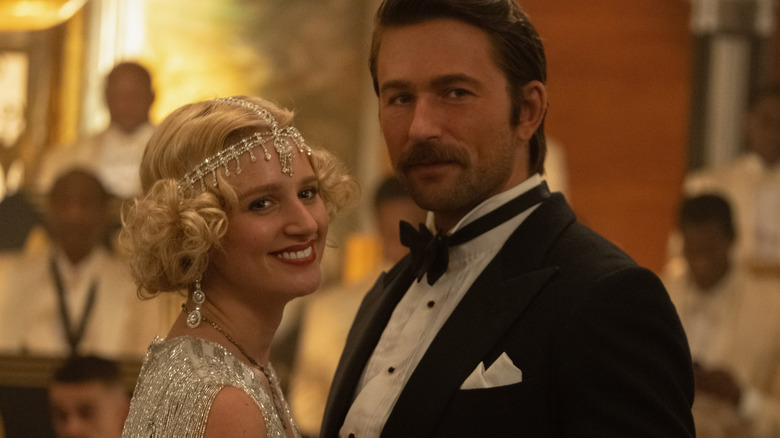 Paramount+
In an interview with The Wrap, Julia Schlaepfer not only insisted that yes, Alex is indeed genuinely in love with Spencer, but theorized the exact moment when her character fell in love with this strange, stoic American hunter. It would be easy, in earlier episodes of "1923," when the two have only just happened upon each other in a hotel bar, to assume that her impulsive dash to jump into Spencer's car was little more than an attempt to escape from a fiancée that she didn't really love and a life that felt increasingly like a trap. 
Schlaepfer thinks that is clearly not the case. "For me, I don't know if it's just the hopeless romantic in me, but I was like, 'Yeah, I'd run after the car.' It just made sense to me," she said. Schlaepfer also said that though she had tried to talk to Taylor Sheridan about Alexandra's motivations, Sheridan's feedback was fairly brief. What he did say, made sense to her, though. Or at the very least, it made enough sense for Schlaepfer's imagination to take the ball and run with it. 
"But we talked about the moment that everything shifts for her is when Spencer looks at her and says, 'Dying is the closest thing to alive you'll ever feel,'" she specified. "And in that moment, I think everything shifts and that's when she starts to fall in love. And that's when she realizes there's a world out there so much bigger than her."