Even The Most Hardened, Pessimistic 1923 Fans Love Alexandra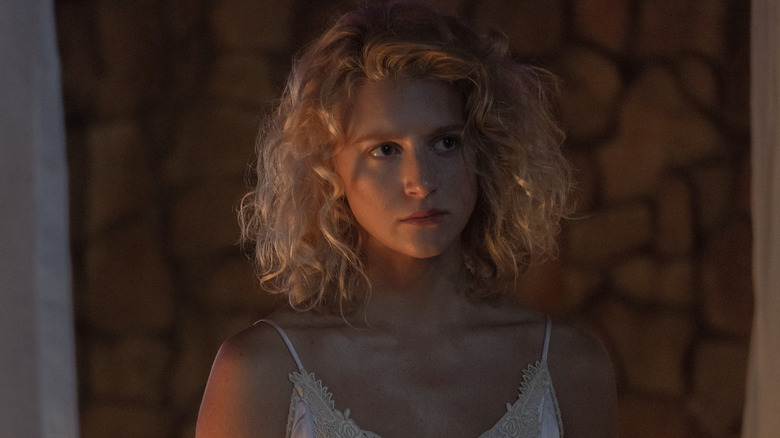 Emerson Miller/Paramount+
Warning: this article contains brief mention of suicide.
For the most part, "1923" is a drama about a family's struggle to protect their land. Obviously, there are a few love stories that are part of the drama, but much like the show's predecessor "1883," there just as often tragedy mixed in there with the romance. Just as Elsa's (Isabel May) first love Ennis (Eric Nelsen) is gunned down by bandits, and just as she dies herself before returning to her husband Sam (Martin Sensmeier), so does "1923" subject us to the pain of losing or potentially losing one's partner.
After the assault on the Dutton clan, matriarch Cara (Helen Mirren) has her faith severely tested, wondering if her husband Jacob (Harrison Ford) is long for this world. Meanwhile, with their nephew John (James Dale Badge) killed in that same ambush, his widow Emma (Marley Shelton) is left to wonder if she has anything like a future. She ultimately decides she doesn't, and takes her own life halfway through the season.
So yes, it's easy to be a bit cynical about the prospects for romance in the world of "1923." But that hasn't stopped some fans from becoming completely enthralled with one love interest in the show: Alexandra, played by Julia Schlaepfer.
'She is just perfect'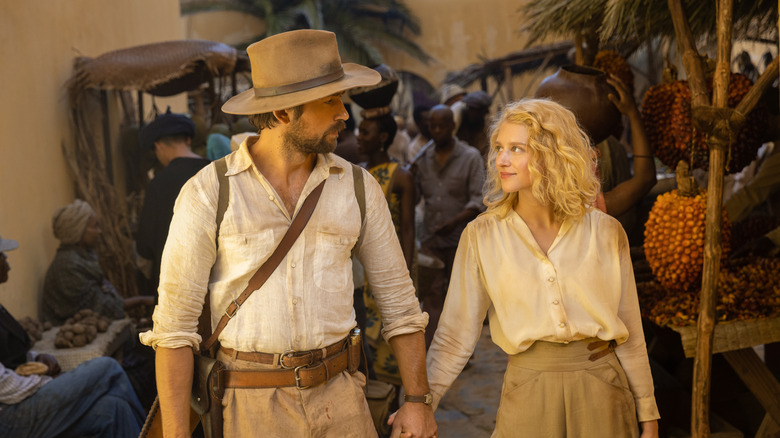 Emerson Miller/Paramount+
To be perfectly fair, describing Alexandra as merely a love interest undersells the role she plays in the "1923" world. This is probably one of the reasons that fans like u/blondielox2002 at the r/1923Series subreddit are so head over heels for her. "I really like to be a negative Nancy about Sheridan's shows and the romances and women characters," they wrote. "But I have developed the biggest girl crush on Alexandra and I love her dynamic with Spencer [Brandon Sklenar]."
Continuing, u/blondielox2002 praised Julia Schlaepfer's performance and how richly the character is written. They also held up as examples the way in which Alexandra –- or Alex, as Spencer insists on calling her –- refuses to let him feel sorry for himself or shy away from loving her. "She is just perfect and I need things to go good for them," they wrote.
"I feel exactly the same," commented u/ArmPlayful2369. "So glad I am not alone!" Other users wrote about how well the two characters seem to balance each other and how sweet their dynamic seems to be. None of this guarantees anything in the harsh world these characters inhabit, though. So far, Spencer and Alex have dodged death more than once. In the early part of the season, they had their car bowled over by an elephant, after which they had to spend the night in a tree surrounded by lions. Most recently they managed to survive having their tugboat capsized by a ghost ship. Nonetheless, recent statements from Schlaepfer herself seem to hint that Alex will indeed make it back to the Dutton ranch. After that — who knows?