Why Alice Chow From 1923 Looks So Familiar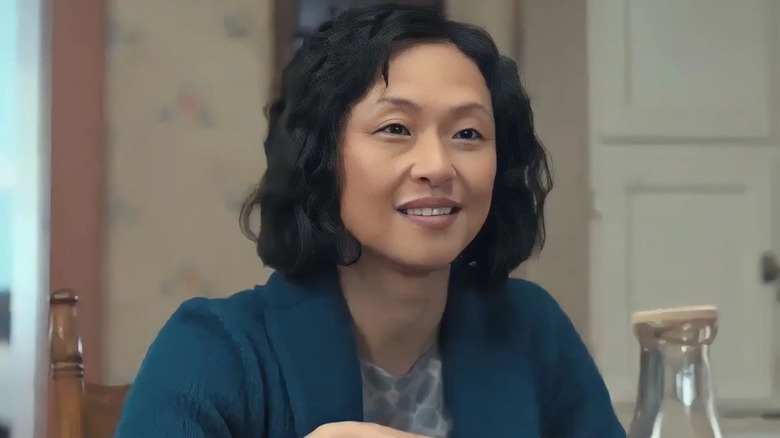 Paramount Studios
With the finale of Season 1 of "1923" in the books, it can be argued that while the franchise feels like a collection of series and stories about survival in the West, it can also be said it is about legacy. The flagship story of "Yellowstone" centers on the Dutton family as it grapples with adversaries who want to infringe upon, change, or steal their ranch from them. "1883" follows James Dutton (Tim McGraw) as he drags his family across a dangerous landscape to settle and establish the Dutton Ranch. Finally, "1923" focuses on James' older brother as he stands firm against drought, the Great Depression, and prohibition.
All three series focus on the family and leaving something behind for their children to grow, but it doesn't always stop with the Duttons. And in "1923," we see the burgeoning legacy of another character, Zane Davis, played by Brian Geraghty. He serves as the ranch foreman (much like "Yellowstone's" Rip, played by Cole Hauser) and is fiercely loyal to growing the ranch. Unlike Rip, he has a family of his own.
In a short scene, we see Zane return home, where he's met by his son. The scene then cuts to a dinner, where a boy and a girl ask questions about a new radio tower being built. Zane is not the man to answer these intellectual questions, so he defers to his wife. If you think you have seen the wife before, she has been around on television for a long time. Here is where you may have seen her.
Joy Osmanski was a suburbanite on Santa Clarita Diet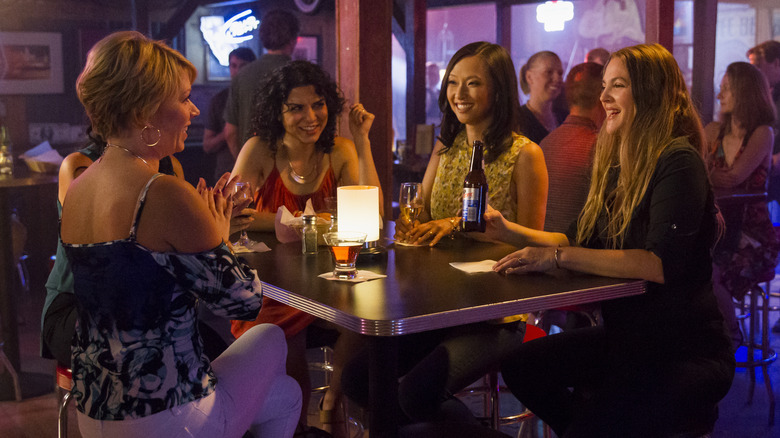 Saeed Adyani / Netflix
Zombies are one of the biggest tropes in all of movies and TV. Whether in a dark and terrifying adaptation like "Resident Evil," "The Walking Dead," or "The Last of Us," or something lighter and more humorous like "Zombieland," the living dead are always fun to build a story around. The Netflix series "Santa Clarita Diet" takes the latter route, presenting a fun angle of a married couple of real estate agents who live in suburbia. Their life is thrown off kilter when the wife, Sheila (Drew Barrymore), begins turning into a zombie.
Just because Sheila is turning into a flesh-craving zombie doesn't mean their social obligations are canceled. Joy Osmanski plays Alondra, the couple's next-door neighbor and one of those obligations. She is a friend to Sheila and wife to Rick (Richard T. Jones), showing up in six episodes in the first two seasons. In an interview with Light Cast Podcast, Osmanski talks about what it was like acting with a legend like Drew Barrymore.
"She was amazing. She was pretty much exactly what you would imagine," she said. "Drew is so generous, so kind, and so smart. Clearly a highly intelligent person. She has been doing this since she was an infant. It is always a pleasure to work with someone that doesn't have anything to prove in that way ... She is so fully embedded in this world. There was no ego."
She played a fertility doctor on Shameless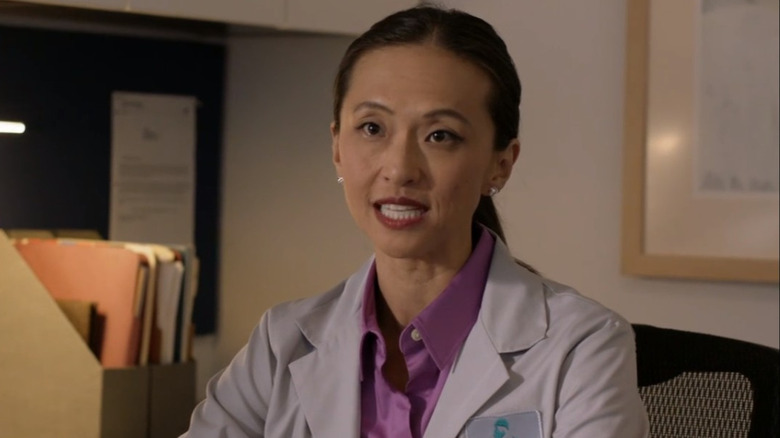 Showtime
British TV seems to be an excellent source of inspiration, as many successful British shows have crossed the pond to be remade for American audiences. Most notably, "The Office" did for Steve Carrell in America what it did for Ricky Gervais in England. "House of Cards," "Whose Line is it Anyway," "Veep," and "American Idol" all came from our friends in England.
One of the longer-running dramas brought over from Great Britain is "Shameless." Following the exploits of the Gallagher family, the series tells the story of six children who must learn to take care of themselves because of a neglectful father struggling with alcohol abuse, drug addiction, and chronic unemployment. Joy Osmanski had a small part in the series in three episodes of Season 9 as Dr. Kwan. She helps Frank Gallagher (William H. Macy) as he tries to conceive a child, but in true Gallagher style, when she tells him he is unable to have children, he steals someone else's sperm.
There aren't many actors who can be memorable for three episodes in a series that has run for over a decade. But Osmanski's ability to disappear into a role and make a small part impactful has allowed her to keep landing roles on major shows.
She played Tigris in Stargirl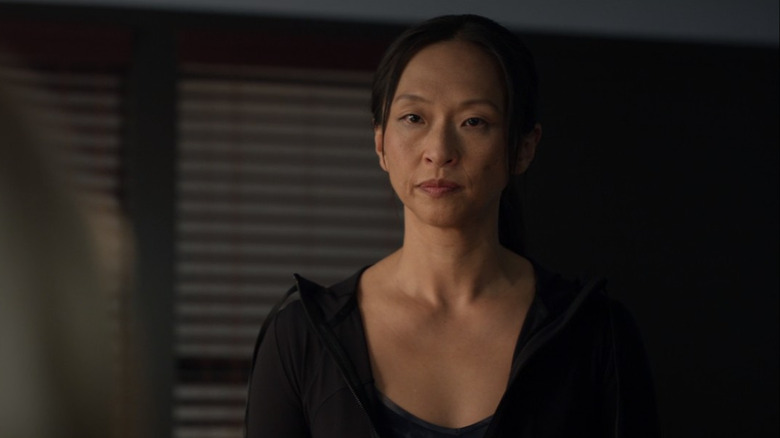 The CW
The CW became the home for superhero shows, as the "Arrowverse" spawned seven series intertwined through storylines and crossovers since 2012. One somewhat overlooked series in the "Arrowverse" is "Stargirl." While it is technically a part of the larger universe of shows, it takes place on another Earth and doesn't crossover the way the others do. 
Joy Osmanski appeared as Paula Brooks, known as Tigress. A supervillain who appears through all three seasons, she is a member of the Injustice Society of America. Her daughter, Artemis Crock, is instrumental in helping Stargirl (Brec Bassinger) fend off the attacks of many of the villains and eventually wants to join the Justice Society of America — much to Paula's chagrin. She is also a Physical Education teacher at the high school the young heroes attend, along with Barbara Whitmore (Amy Smart), Stargirl's mother.
In an interview with Forbes, Osmanski talks about what it was like playing Tigress. "Playing a villain, especially when she's written with force and humor, is the best. I'm always drawn to the bad guy, the antihero, the character who's struggling with internal and external forces — all interesting characters have elements of that. And playing a dual character means exploring a veneer that cracks wide open when Paula is Tigress. It's thanks to the writers that Paula remains as complicated as she is though — and I love that her motivation stems from her love of her family and her home. Totally relatable." After a long career of small parts in big shows, her role on "Stargirl" was well earned.