Who Plays Lindy In 1923?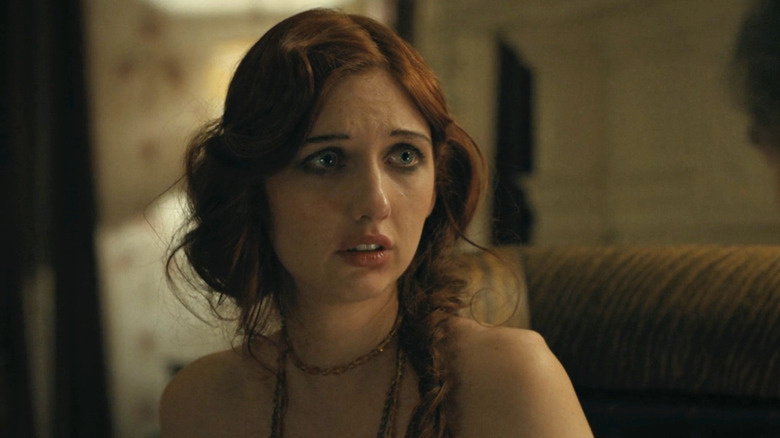 Paramount+
Out of all the shows from Taylor Sheridan, the western drama "1923" has had some of the highest critical reception, even surpassing "Yellowstone" itself for some. But that really shouldn't be that surprising, considering the absolute star power of the cast of familiar faces, like icons Harrison Ford and Helen Mirren. According to Deadline, its debut exceeded expectations being the most watched Paramount+ premiere as well as being the number one linear cable kick-off. 
All of that success led to a thrilling conclusion for its first season, where a number of impactful endeavors took place that will inevitably change things up for the next outing in a drastic way. There was no shortage of jaw-dropping moments during "Nothing Left to Lose," the eventful final episode of "1923." But out of everything that went down, the scenes involving Donald Whitfield (Timothy Dalton) and his unsettling treatment of two female escorts stood out — and not in a good way. The demeaning and violent ordeal was probably harder to act out than it was for most people to watch. Bringing the darker moments to life onscreen is no easy task, and some fans may be interested to know more about the actor who plays one of the prostitutes, Lindy. 
Madison Elise Rogers plays Lindy in the Yellowstone prequel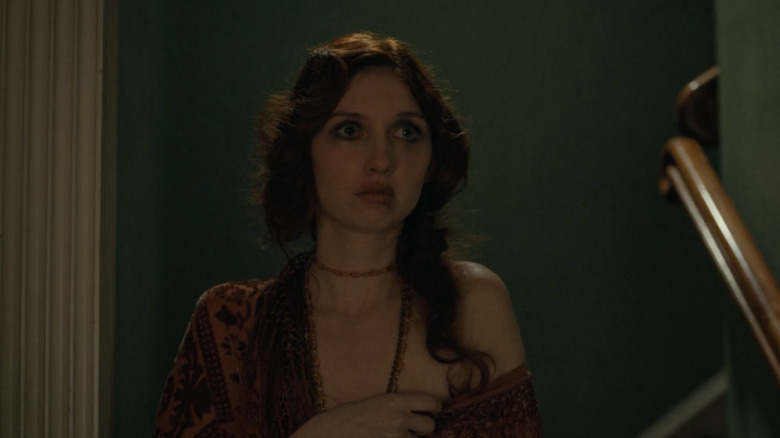 Paramount+
The young actor who took on the challenging role of Lindy in "1923" was Madison Elise Rogers. She played the character in Episode 7, "The Rule of Five Hundred," and the season finale, "Nothing Left to Lose." Not everyone can make the cut for a Taylor Sheridan series, and for Rogers, getting to a point where she can boast about having been featured in something with such big names as Harrison Ford and Helen Mirren has been a long time in the making. Rogers has been acting since she was very young, and after attaining a few credits after beginning her journey in 2014, she took her talents to California in 2016. She only has appeared in a handful of projects, the majority of which are TV movies and short films, but her continued efforts in the field would eventually lead her to the popular Paramount+ series — her biggest role to date.
While her time on screen was brief, some fans believe that her scenes had a much bigger meaning in regard to a possible character revelation. Certain viewers have a theory that Whitfield's cruel treatment of Lindy and Christy (Cailyn Rice) is a big red flag regarding the wealthy business tycoon's agenda. In the scene, many believe the character is revealed to be someone who enjoys causing dangerous and sometimes deadly confrontations between others for his own amusement. The revelation of Whitfield's true intention definitely helped set the stage for an exciting second season and allowed Rogers to prove her acting potential in the process.