Chuck Lorre Described Young Sheldon's Filming Process As 'Torturously Slow'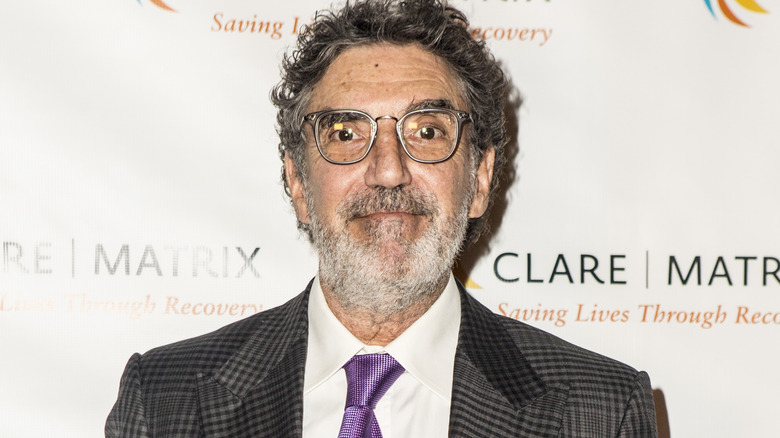 Harmony Gerber/Getty Images
Chuck Lorre has become one of the most influential comedy creators in sitcom television with more than a few revered hits under his belt. From the early days of "Dharma & Greg," to his colossal success with "The Big Bang Theory," the notable writer has produced a series of unmissable entries that are adored by countless fans. After his scientific standout, he went on to create the prequel titled "Young Sheldon," starring Iain Armitage as the titular adolescent genius. He even got Jim Parsons to reprise his iconic role as Sheldon Cooper to narrate the heartwarming spin-off.
His vast experience in the genre often leads to stellar results with entertaining and original programming. This also stems from the talented cast members recruited for his shows, as well as his ability to adapt to different forms of the medium. That aspect shines through as Lorre seamlessly transitions between the multi-cam sitcom (usually live in front of a studio audience with multiple cameras employed) and the single-cam (shot similarly to film, with only one main camera) way of filming. 
This change leads to a different style of production in several key ways, which Lorre described in detail to Indiewire. He breaks down how "The Big Bang Theory" differs from "Young Sheldon" in the amount of time a sequence takes to film, and how it makes him feel in the moment.
Lorre says filming the prequel is much different than The Big Bang Theory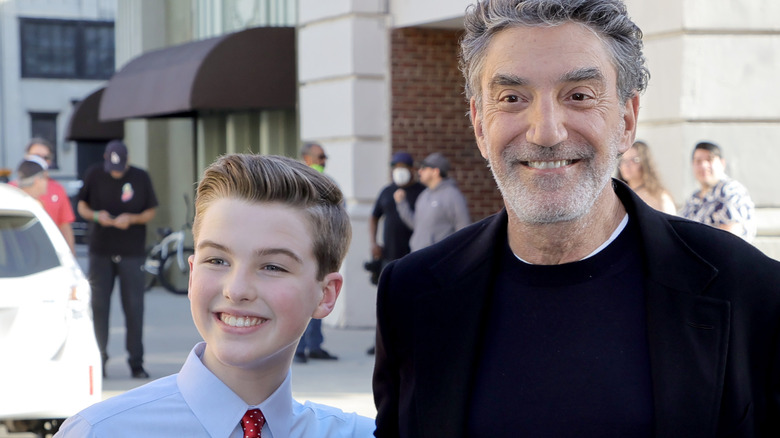 Kevin Winter/Getty Images
Fans of both "The Big Bang Theory" and "Young Sheldon" will be quick to spot the formatting differences between each show. For one, the original series features a laugh track while the spin-off consistently rides the line between comedy and drama. Additionally, the visual flow on "The Big Bang Theory" is quicker, with multiple cuts between characters, while "Young Sheldon" highlights serious moments and funny reactions with longer takes. However, a series shot with a single camera also has what some would consider a drawback, as Chuck Lorre told Indiewire. 
"It's so slow," said Lorre while venting about the production process on "Young Sheldon." "A dinner scene where the family is sitting around the table having dinner, that's maybe four pages long. It takes as long as it takes us to shoot an entire episode of 'The Big Bang Theory' in front of an audience. It's unbelievably, torturously slow." He continued by joking about the time between takes while setting up the scene, "When the camera moves from one place to another, you start thinking about alternate lifestyles for yourself, and maybe I should pick up a hobby ... I'm brand new, and still learning about this." While the single-cam may feel more focused and even better fit the nostalgic narrative, Lorre's observation points out an inescapable disadvantage.
After his landmark professional milestone, this cheeky comment reveals exactly how Lorre feels about this model of production, especially after his extensive time filming "The Big Bang Theory."