The Creator Of Big Bang Theory And Young Sheldon Just Hit A Major Record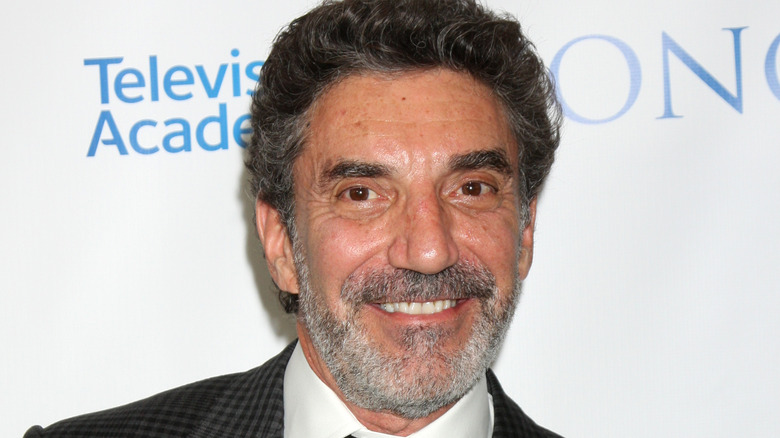 Kathy Hutchins/Shutterstock
Chuck Lorre has contributed to the television scene for decades, first working on the likes of "Pole Position" and "Roseanne" back in the day. Come the 1990s, however, he went from a writer to a creator, spearheading the incredibly short-lived "Frannie's Turn" in 1992. The CBS series only stuck around for a mere six episodes, but this misfire didn't stop Lorre from putting his nose to the grindstone to create something a bit more lasting. Suffice to say, he did just that as the '90s crept to an end, adding hits such as "Grace Under Fire" and "Dharma & Greg" to his résumé.
At this point, Chuck Lorre's career kicked into another gear, seeing the premiere of numerous iconic programs. "Two and a Half Men," "The Big Bang Theory," "Mom," and more came to fruition and quickly became fan favorites, cementing Lorre as one of the most influential creative minds in the TV game. Despite finding enough success to fund an early retirement, he has continued to get new projects off the ground like "The Kominsky Method" and "Bob Hearts Abishola." Not to mention, these efforts have supplemented his award cabinet and helped him shatter records too.
Speaking of milestones, Chuck Lorre recently hit a major one that really puts into perspective how long he's worked in the small screen world.
Chuck Lorre has hit his 700th vanity card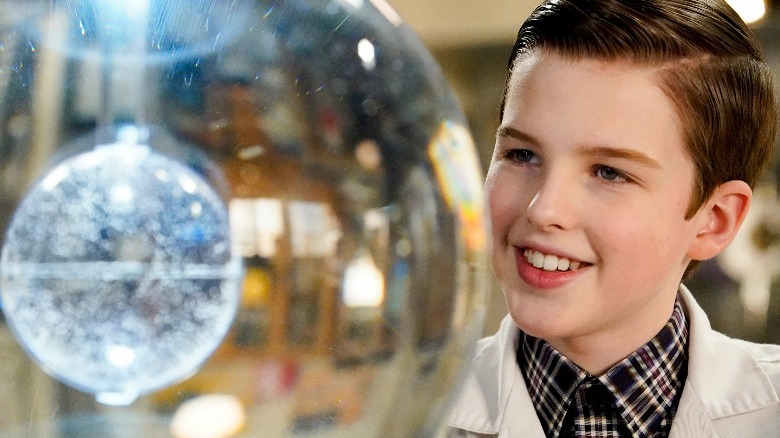 CBS
One of Chuck Lorre's most successful titles, "The Big Bang Theory," concluded in 2019 after 12 seasons on the air. However, the world the sitcom established has yet to leave the airwaves thanks to "Young Sheldon": a prequel that chronicles the early life of "Big Bang Theory" mainstay, Sheldon Cooper (Iain Armitage), providing context for the socially direct, germophobic person he grows up to be. On March 31, 2022, the show hit its 100th episode, which is impressive on its own, but the installment also included a more personal milestone for Lorre himself.
As noted by Variety, Chuck Lorre's 700th vanity card coincided with episode 100 of "Young Sheldon." It contains a lengthy equation that appropriately equates to 100, congratulating the show and all involved on the accomplishment. Additionally, Lorre's 701st card popped up on that same evening following the most recent episode of "United States of Al" and included a note about the dual record. Lorre writes that he opted not to pat himself on the back on the 700th card, so he used 701 as a "last chance to take a bow. And yes, I'm quite aware no one's applauding."
Given the continued success of Chuck Lorre's television works, it stands to reason that we'll see the next 700 vanity cards in no time.