Ant-Man 3's Box Office Numbers Appear To Be Shrinking At A Record Rate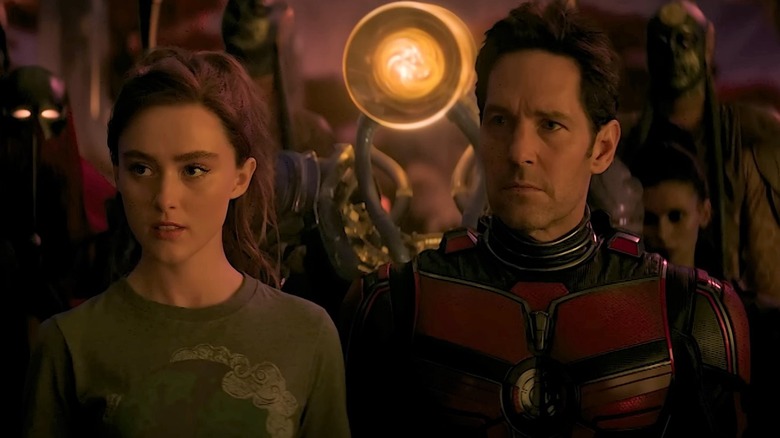 Disney/Marvel Studios/YouTube
Box office analysis often tends to focus primarily on opening weekend grosses, but those numbers don't always tell the whole story. Take "Ant-Man and The Wasp: Quantumania," which initially seemed poised to triumph over some bad critical notices (it boasts one of the lowest Rotten Tomatoes scores in the Marvel Cinematic Universe) and mixed fan reactions (like the assertion that the film wastes William Jackson Harper) with a $120 million opening over the four-day President's Day weekend. Shave off the Monday and you still have a $105.5 million opening gross, a record for the "Ant-Man" series. But its second weekend seems to be a much different situation, as its box office receipts appear to be diminishing into the Quantum Realm.
It's still early on Saturday as of this writing, but projections for the second weekend of the "Quantumania" theatrical run show it taking a box office plunge of more than 70% between its opening weekend and its second, according to a report from The Hollywood Reporter. That figure could make it the biggest box office sophomore slump of any superhero movie ever to open with an opening weekend gross of more than $100 million.
It might take more than a couple Avengers to defeat Cocaine Bear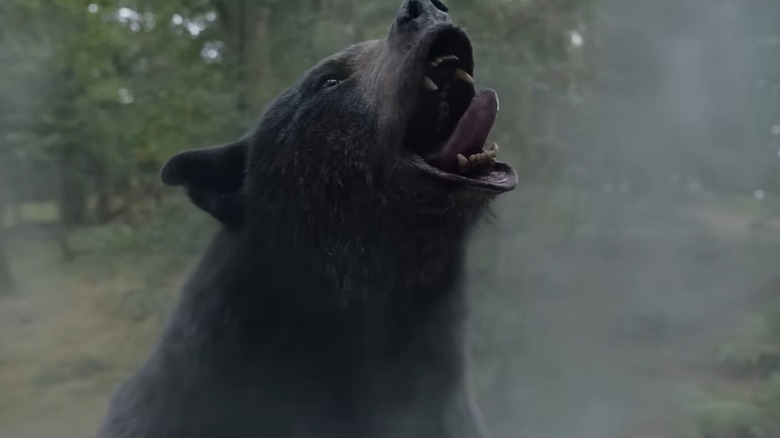 Universal Pictures/YouTube
How did this happen? One could just chalk it up to the lousy reviews or superhero fatigue, but perhaps it's actually because it takes more than just Ant-Man (Paul Rudd) and The Wasp (Evangeline Lilly) to beat the monster known as "Cocaine Bear." The prefab viral hit appears to be making good on its online buzz with a strong Friday gross of $8.7 million, edging out the $8.3 million that "Ant-Man and The Wasp: Quantumania" took in on the same day. The Friday gross for "Cocaine Bear" also includes about $2 million for Thursday night preview screenings, but if "Cocaine Bear" continues to outperform expectations and "Quantumania" continues to shrink, it's not impossible that the comedy-horror romp could overtake the opening of Phase 5 of the Marvel Cinematic Universe. And in any case, it seems clear that the Bear is taking a bite out of the Ant's box office pie. 
Time still has to tell whether "Quantumania" is headed for box office peril, but it's clearly having a tough time in its second weekend in theaters. Maybe the Disney overlords will take this as a sign to bring back some of Ant-Man's allies if another sequel gets made.