Ant-Man 3 Wasted William Jackson Harper (But Fans Think The MCU Can Fix This)
The Marvel Cinematic Universe has gotten to a point where it's borderline required for viewers to have seen most, if not all the other films and television shows in the franchise before checking out the latest project. "Ant-Man and the Wasp: Quantumania" is definitely one of the movies that require the audience to have a little context about what's going on in the MCU at large. The events of "Avengers: Endgame" and "Loki," as well as the previous "Ant-Man" movies, play a part in the latest installment, which sees Scott Lang (Paul Rudd) and his loved ones pulled into the Quantum Realm.
Along with familiar faces like Hank Pym (Michael Douglas), Janet van Dyne (Michelle Pfeiffer), Hope van Dyne (Evangeline Lilly), and a now-teenage Cassie Lang (Kathryn Newton, in a controversial recast), the film features a few newcomers. Kang the Conqueror (Jonathan Majors) gets a proper debut, after being teased by the appearance of one of his variants at the end of "Loki." Bill Murray plays Lord Krylar, the leader of a wealthy community in the Quantum Realm and a former flame of Janet's. There's also a group of rebels who are rallying against Kang's rule, including a telepath named Quaz, played by "The Good Place" star William Jackson Harper. While Harper manages to make the role his own, many viewers think Marvel wasted his talent.
Fans wanted to see William Jackson Harper in a bigger role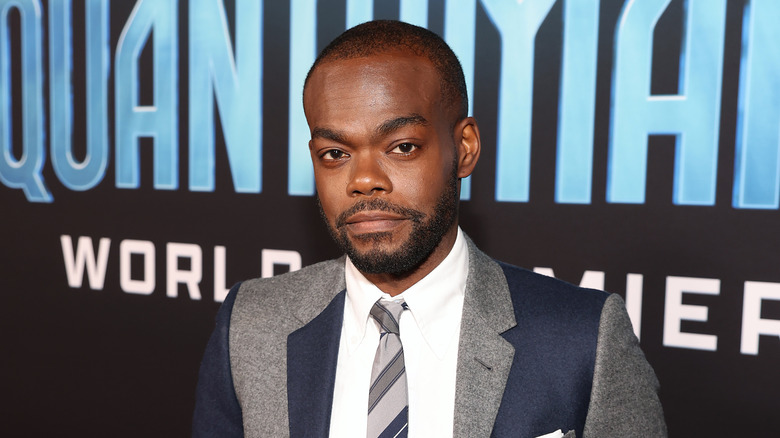 Jesse Grant/Getty Images
As the first film in Phase 5, "Ant-Man and the Wasp: Quantumania" is setting up the next major conflict in the MCU. Marvel movies are known for having notable actors on the call sheet, so William Jackson Harper's presence in the latest "Ant-Man" installment wasn't that surprising. However, fans couldn't help but scratch their heads when it came to his character. Harper demonstrated his impressive range of acting skills portraying Chidi on "The Good Place," a role that required him to be constantly oscillating between heartbreak and humor. Quaz, on the other hand, is pretty one-dimensional. In a Reddit thread discussing the film, user u/flamagramma put it bluntly: "Why the hell was this the role they chose for William Jackson Harper?"
Many viewers think Harper's comedic talents were underused in the movie. "SUCH a waste- he could have done such amazing work with MCU one liners if given a hero role," wrote Reddit user u/TalentedHostility. Other fans thought Quaz was simply a forgettable character. "Really frustrated he was given this role and I didn't even remember his name here," Reddit user u/asian_hans.
Overall, it was a pretty underwhelming cameo considering that some fans had hoped Harper would be playing Reed Richards in the upcoming "Fantastic Four" film. "They wanted to throw a bone for all the people who wanted him to be Reed," said Reddit user u/impossibilia. Then again, u/rookiebatman pointed out that Gemma Chan played a bit part in "Captain Marvel" before becoming the star of "Eternals," so never say never — especially with the shenanigans of the multiverse. At the very least, fans hope Quaz will be back in future MCU projects, providing Harper the opportunity to give the character more depth.