Ant-Man 3 Is On Track To Have The Lowest Rotten Tomatoes Score Of Any MCU Film This Side Of Eternals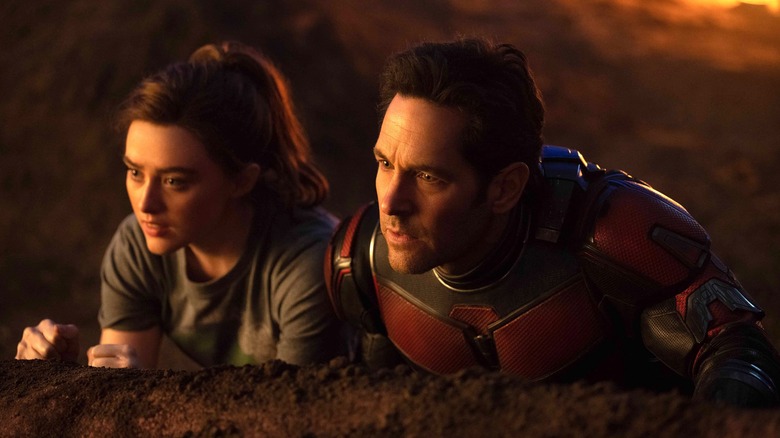 Disney/Marvel Studios/YouTube
Reviews have started to pour in for "Ant-Man and The Wasp: Quantumania," and things aren't looking great. The new Paul Rudd-led film is said to kick off Phase 5 of the MCU, and fans may be disappointed to hear that it will not be starting with a bang. With a current 55% score on Rotten Tomatoes, "Ant-Man and The Wasp: Quantumania" has landed in "rotten" territory, which is sure to trouble fans of Scott Lang's comedic adventures. The film is also introducing Kang the Conqueror (Jonathan Majors) to the MCU, who is looking to be the next big bad, a la Thanos, for future films in the cinematic universe.
In regards to "Ant-Man and The Wasp: Quantumania," critics are saying that the film lacks some of the fun and the stakes of some of the other MCU films, and that some of the magic remains missing since Phase 4 began. A review from The Atlantic said of the film, "The story is in service of the larger Marvel engine, an increasingly creaky machine that nevertheless keeps grinding away, dropping superstar performers into CGI glop because the show simply must go on." Similarly, Rolling Stone said, "Quantumania is somehow heavy without feeling substantial, almost desperate in its dourness. Even scattered with occasional wisecracks, it makes Eternals feel positively breezy by comparison." Indeed, the film is now in poor company, sitting just above the 2021 flop "Eternals" on the Tomatometer.
The reviews indicate a downturn for the MCU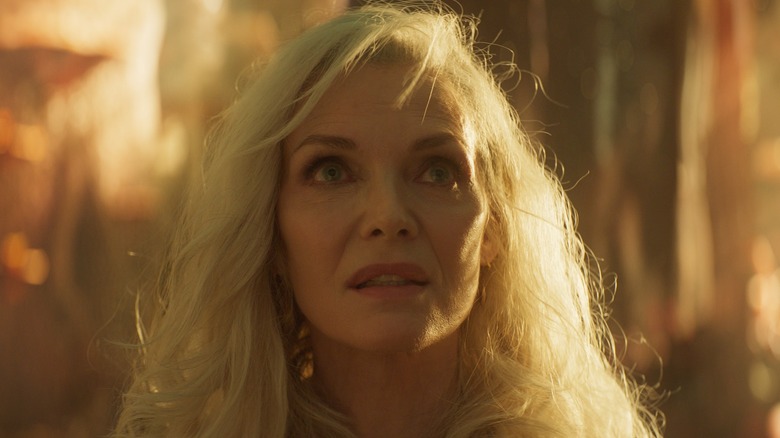 Disney/Marvel Studios
As of this writing, "Ant-Man and The Wasp: Quantumania" scored a 55% rating on Rotten Tomatoes. This is only the second film in the MCU to ever score a "rotten" rating on the critic aggregate site. The only film in the long-running serialized franchise to score lower than this is "Eternals," which scored a similar 47% rotten rating. The much-derided 2021 film was the first time the Disney-owned franchise had really been taken to task by critics. The next lowest-scoring MCU film after "Ant-Man and The Wasp: Quantumania" is 2022's "Thor: Love and Thunder" which sits at a still-fresh 64% on the site.
For context, the only other films in the MCU that scored percentages in the 60s were "Thor: The Dark World" and "The Incredible Hulk." While those films were released 10 or more years ago, "Thor: Love in Thunder" was only released in theaters seven months ago. While Disney had great success both critically and financially with "Black Panther: Wakanda Forever," which was released between "Thor 4" and "Ant-Man 3," the studio must be nervous that two of their recent three films haven't connected with film reviewers. Next up for Phase 5 is the trilogy-ender "Guardians of the Galaxy Vol. 3." Hopefully, James Gunn can course correct the MCU ship before he sails off to head DC Studios.