Body Jac Didn't Have A Happy Ending After Shark Tank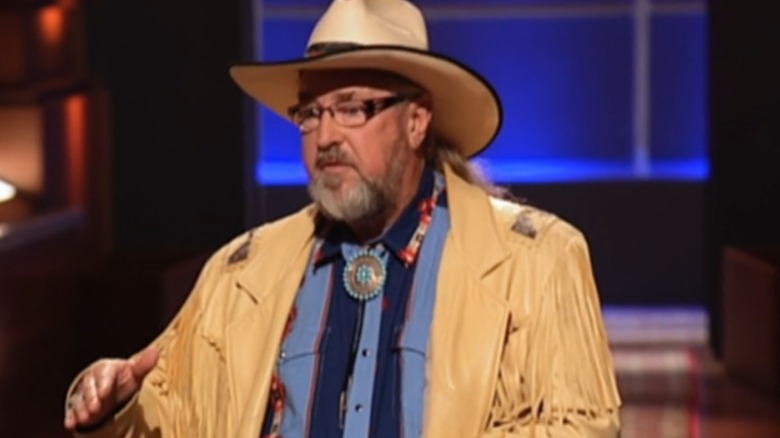 ABC/Hulu
In the annals of "Shark Tank" history, plenty of entrepreneurs have gone into the tank to pitch a new exercise product. During the show's 15 seasons, we've seen pitches for everything from the Sworkit exercise app, to the Simply Fit Board balancing board, to MyoStorm's Meteor Ball recovery ball. And one of the earliest exercise pitches on the show was the Body Jac.
"Cactus" Jack Barringer appeared on the fifth episode of "Shark Tank" Season 1 in September 2009 to pitch his invention, the Body Jac pushup system. As he explained during his segment, he's a lifelong inventor who's made many millions of dollars on everything from cleaning products to fishing lures to arm-wrestling machines. The Body Jac is in another category altogether. Simply put, it's a workout device that makes pushups easier by using resistance bands.
Cactus Jack's initial ask was for $180,000, and he was willing to give up 20% of his company for it. In the end, he had to choose between two competing offers. Barbara Corcoran and Kevin Harrington teamed up to offer $180,000 for a 50% equity stake, contingent on Cactus Jack losing 30 pounds–it is an exercise product, after all. Daymond John offered $180,000 for a 50% equity stake but also wanted 50% of Cactus Jack's other business ventures. Unwilling to give up that much, Cactus Jack chose Harrington and Corcoran's offer.
Cactus Jack was thrilled to make the deal, but alas, the good times didn't last.
Things started off well for Cactus Jack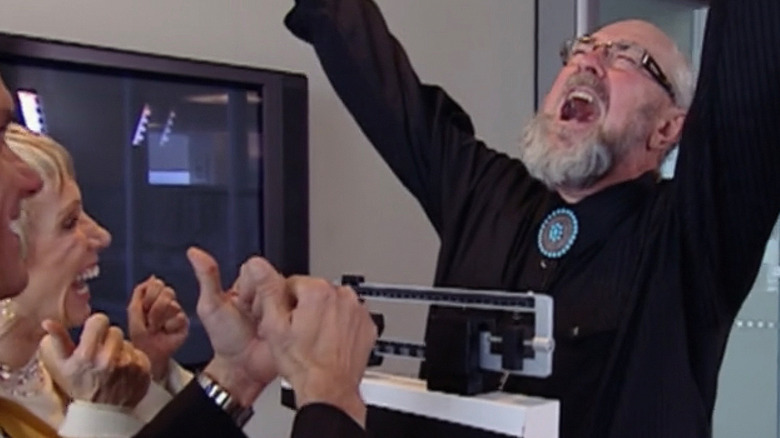 ABC/Hulu
"Shark Tank" did two updates on Cactus Jack and the Body Jac device. The first aired later in Season 1, specifically episode 13. By that point, Corcoran and Harrington invited Cactus Jack to Corcoran's New York City offices to see whether he'd lost the weight. At the weigh-in, Jack had indeed dropped from 275 pounds to 243, so the deal was on. The next step was to film an infomercial, for which Harrington hired fitness expert Kiana Tom.
The second update came during Season 2 episode 7, which aired in April 2011. This time, Harrington and Cactus Jack appeared at "one of the biggest infomercial trade shows in the world" to debut their infomercial. Harrington and Cactus Jack screened their infomercial and demonstrated their product to convention goers. By all appearances, the official debut of the Body Jack workout system was a success–at least at first.
But eventually things soured between Cactus Jack and Barbara Corcoran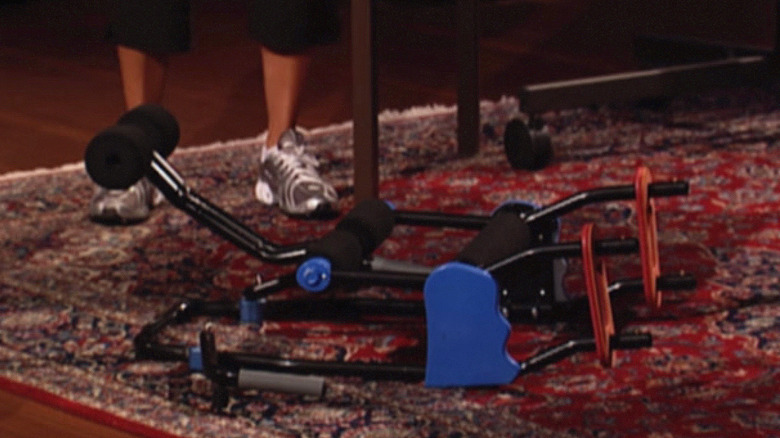 ABC/Hulu
Unfortunately, at some point things went south, and it's unlikely we'll ever know the full story. About three years after the final update segment aired, Barbara Corcoran did an interview with The Shark Tank Blog in 2014. In it, she admitted that she lost money on the Body Jac deal. She didn't elaborate on what happened, and she did make sure to praise Cactus Jack as a person, but she also reiterated that she wouldn't invest in another of his products.
On Cactus Jack's website, he lists it as one of the products he's successfully brought to market, but it's no longer available for sale there or anywhere else. Today, Cactus Jack is the CEO ("Chief Excitement Officer," as he puts it) of Cactus Jack's Marketing, a product sourcing and promotions company based in Ames, Iowa. He also says on his website that he's a professional public speaker who covers topics like motivation, success, and marketing. So, even if the Body Jac is defunct, the Cactus Jack business is still going strong.