The Witcher Star Joey Batey Recalls A Surreal Encounter With A Fan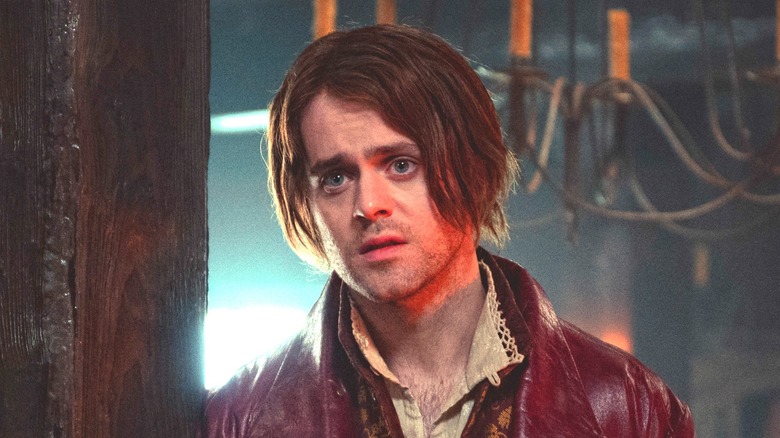 Susie Allnutt/Netflix
Celebrities, especially actors, run into fans in their daily lives all the time. Many, including Sebastian Stan, Jerry Seinfeld, and Norman Reedus, have had some crazy interactions with fans, ranging from wholesome to scary.
One such actor is Joey Batey, whose fame reached new heights after portraying Jaskier, the traveling bard who always seems to be getting into trouble, in the critically acclaimed Netflix series "The Witcher." Batey's character has been praised for bringing much-needed comedic relief into the often dark fantasy series, and his song, "Toss a Coin to Your Witcher," has become a mainstay among fans.
In an interview, Batey and other cast members of "The Witcher" shared stories about their time working on the show, which revealed interesting tidbits such as the fact that the cast carries around hot water bottles to keep warm while shooting in cold locations, and how some lines were improvised. One of the most interesting parts, however, was when Batey shared a story about running into one fan who wasn't expecting to see him.
Joey Batey ran into someone reading The Witcher before they noticed him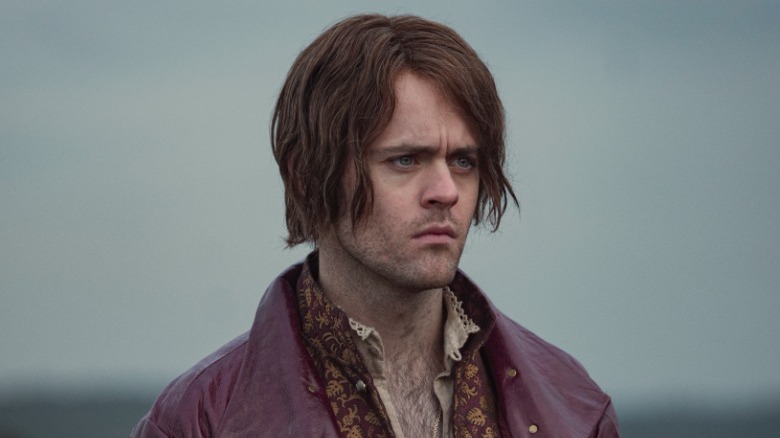 Susie Allnutt/Netflix
As Joey Batey shared in his interview with BBC Radio 1, he will often have fans hum "Toss a Coin to Your Witcher" to him in public. However, there was one fan interaction that stood out to the actor.
"There was one moment where I got on the tube one day, and I was even masked up and everything, but someone was reading 'The Witcher,' and I sat opposite him," Batey said. "And he genuinely just went ..." Batey then mimed looking down at a book, then looking up and widening his eyes in surprise. "And you just do a little wave, and those are the sort of moments of the fandom where you just ... It's adorable. It's so fun," he continued.
Interestingly, Yennefer's actor, Anya Chalotra, said she never gets fans who recognize her in public, except for when she went to the premiere, where she met fans dressed up as the character who were ecstatic to see Yennefer of Vengerberg.