The Walking Dead Cast Member Who Was Attacked By A Fan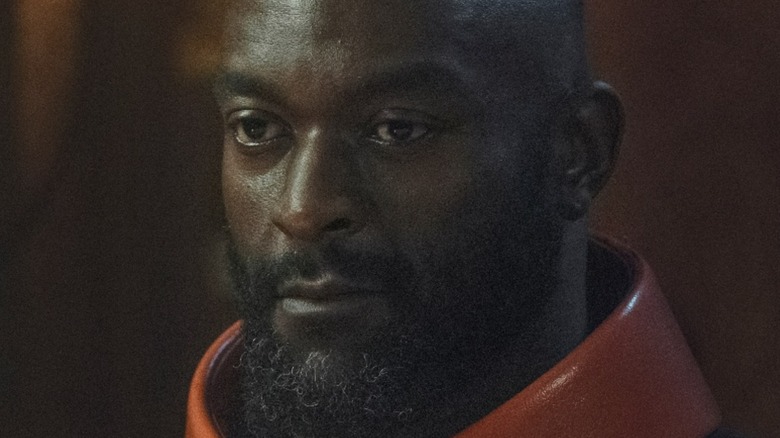 AMC
In next to no time after "The Walking Dead" premiered on AMC, a committed fanbase began to form around it. Much of this early support came from previous readers of Robert Kirkman's comic book series of the same name, but it didn't take long for those unaware of the source material to hop on the bandwagon too. By the mid-2010s, it felt like everyone had "Walking Dead" fever, resulting in merchandise flying off of shelves, television ratings soaring, and online spaces jam-packed with discussions about that week's latest episode. Unsurprisingly, though, this phenomenon didn't last forever.
With the 2020s on the horizon, "The Walking Dead" started to dip in popularity and viewership for a handful of reasons. Whether it had to do with the direction the story had taken or general fan burnout over the show, the fact remained that the heyday of "TWD" had come to an end. Nevertheless, as the program aims to wrap up its historic run, those who stuck around through it all, as well as those who called it quits years ago, can still look back on their fond memories of the series. After all, there's still a lot to love about it, especially when it comes to its many characters.
The ensemble cast of "The Walking Dead" made it incredibly easy for fans to latch onto certain characters as their stories unfolded. While this was largely a positive for all parties involved, it has also led to some intense fan-actor interactions over the years. One of the most infamous saw someone attack a "TWD" mainstay out of what seemed to be pure excitement.
A fan dug their teeth into Norman Reedus' chest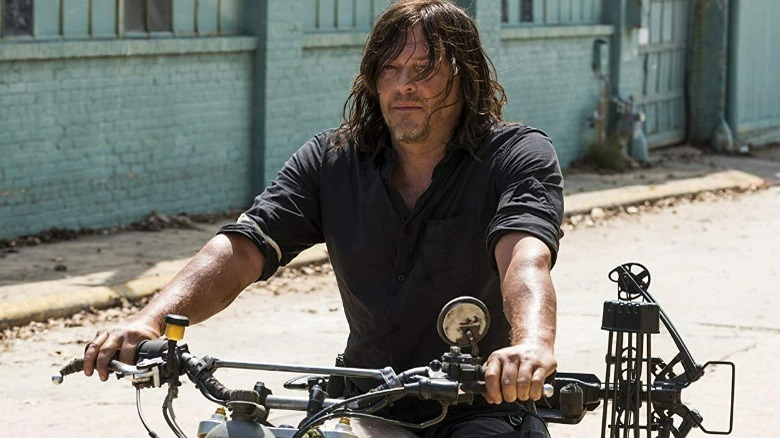 AMC
Since Season 1 of "The Walking Dead," viewers have followed the life of Daryl Dixon (Norman Reedus) through the good, the bad, and the ugly. From having to kill his zombified brother Merle Dixon (Michael Rooker) to leading entire survivor factions, he's done all there is to do in the apocalypse. With his crossbow, motorcycle, and bad attitude, it should come as no surprise that he also became a fan favorite. In fact, his fans were and remain some of the most devoted of them all within the wider "TWD" fandom. Still, that doesn't make biting Norman Reedus an acceptable thing to do.
It all started at the 2015 Walker Stalker Con event, where Reedus dropped by to take photos and sign autographs for the numerous "Walking Dead" die-hards in attendance. When it came time for one person to get their one-on-one moment with him, however, the situation went sour very quickly. "We took this picture, and she sort of morphed into a werewolf. She kinda started to shake like that, and then she went up like this and kinda howled. And then she came down and bit me on the breast, the chest. And howled again," recalled Reedus on a "Jimmy Kimmel Live!" appearance (via CinemaBlend).
The man behind Daryl Dixon goes on to explain that security escorted her out of the building shortly after it happened. Strangely, she didn't even realize what she'd done, as if she was in a trance throughout the entire encounter. Nevertheless, she wound up banned from future events to prevent a strange occurrence like this one from happening again (via Comic Book).