How Jerry Seinfeld Really Feels About Fans Of The Legendary Show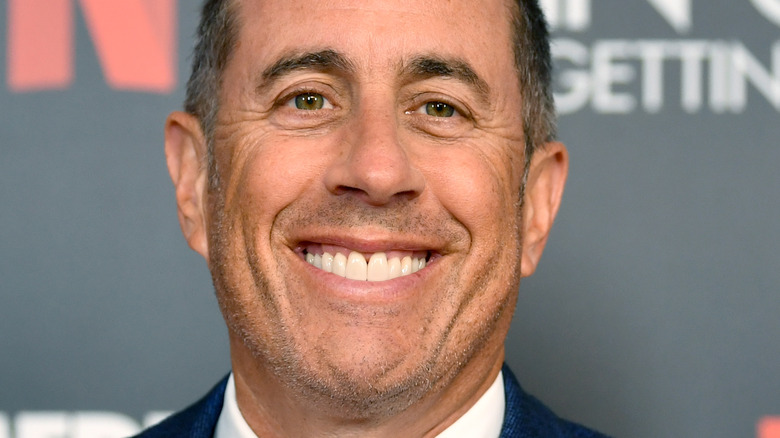 Emma Mcintyre/Getty Images
Throughout the nine seasons of "Seinfeld," a slew of celebrity guest stars make cameo appearances as themselves, much to the excitement of the core four characters. In Season 3, Episodes 17 and 18 ("The Boyfriend"), Jerry Seinfeld is star-struck upon meeting his idol Keith Hernandez, a New York Mets legend. However, their blossoming friendship turns south when the former baseball star plans a date with Elaine Benes (Julia Louis-Dreyfus) at the same time he's supposed to hang out with Jerry.
Then, in Season 6, Episode 24 ("The Understudy"), a well-meaning Cosmo Kramer (Michael Richards) makes it his mission to nurse singer/actress Bette Midler back to health after George Costanza (Jason Alexander) runs into her during a charity softball game. There's also George's romantic interest in Marisa Tomei in Season 7, Episodes 14 and 15 ("The Cadillac)" and Elaine's obsession with John F. Kennedy Jr., though the son of America's 35th president doesn't actually appear on the show.
As Jerry and friends freak out over these famous faces, the actors behind their "Seinfeld" characters often receive the same attention in their own lives. They were, after all, on one of the top sitcoms for almost a decade. But how does Seinfeld really feel about fans of his hit show?
Jerry Seinfeld said fan encounters are part of his job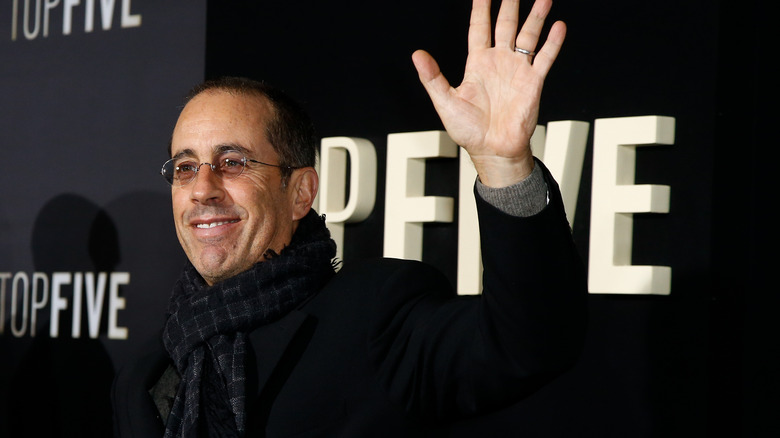 Debby Wong/Shutterstock
In an interview with CBS Sunday Morning, Jerry Seinfeld shared how it feels to be regularly approached by the public. While some celebrities gush about how much their followings mean to them, this certainly wasn't the case for the comedian.
"It's part of my job," he simply said. Seinfeld elaborated on his stance toward fan interactions, asking those who do approach him to adhere to a few rules of human decency. "Don't yell at me, we haven't met," he cautioned. "Don't touch me. Nobody feels good having a total stranger touch them."
Thanks to his digital series "Comedians in Cars Getting Coffee," Seinfeld happily revealed that fan encounters have been a little different compared to when he was on "Seinfeld." Unlike his amplified persona on the sitcom, the Netflix show spotlights his truer self, which he proudly described as "a little cranky, a little prickly perhaps." It's because of this that some of Seinfeld's most memorable fan moments weren't with those who fawned over him. For example, he enjoyed one man whose opening line was, "I know you hate everybody." Seinfeld offered him a photograph and anything else he wanted.
Seinfeld reflected on another highlight in a Reddit AMA thread. While in a tiny midwestern town, a passerby spotted the actor, said, "Hey, Jerry," and kept walking. The actor said, "And that, to this day, so blows my mind." He was stunned over the man's casual attitude toward having a big name in his town and how he didn't feel compelled to ask, "What the hell are you doing here?"