Succession Creator Jesse Armstrong Teases The Possibility Of In-Universe Spin-Offs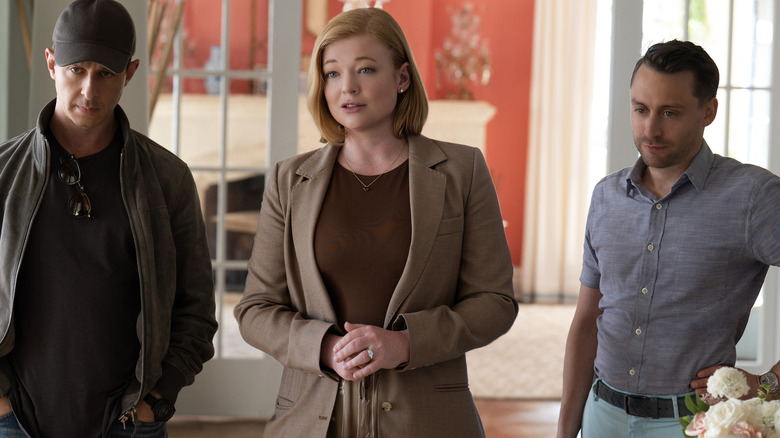 Claudette Barius/HBO
Family dramas and business thrillers can be some of the most edge-of-your-seat genres to watch on television. And that might help explain the winning formula for HBO's hit series, "Succession," which successfully combines the two with an added mix of black comedy. In the end, we get one of TV's most must-watch series focused on a family that runs a massive media conglomerate. There are plenty of scandals and proposed corporate takeover attempts in "Succession," but the drama surrounding the Roy family is at the show's dark beating heart.
Logan Roy (Brian Cox) is the cantankerous patriarch at the top of his family's media empire. But his children spend the series battling him and each other to ultimately control everything. Lately, following the events of Season 3's ending, there's more of a combined effort of the Roy siblings against their father, which made fans more than ready for Season 4. However, in an unexpected announcement from series creator Jesse Armstrong, Season 4 will be the show's last. It's surprising news considering how much critical acclaim and awards "Succession" has earned during its run. But while the main story of "Succession" might end, that may not mean we've seen the last of the unique and cutthroat world the series has shown off. In an interview with The New Yorker, Armstrong teased the possibility of in-universe spin-offs.
Jesse Armstong feels there might be another part of the Succession world to explore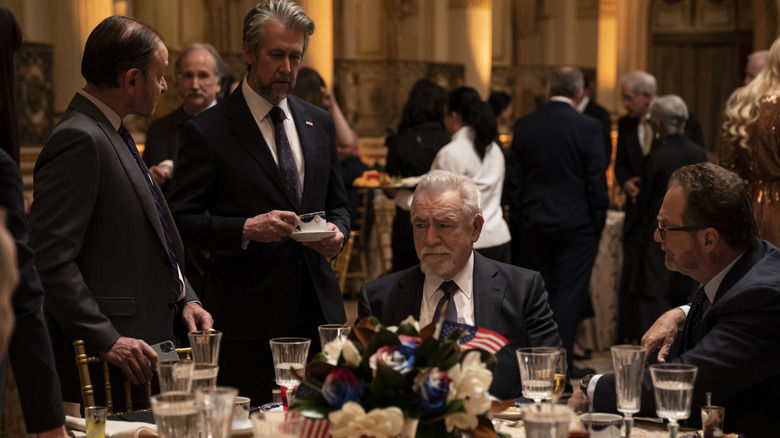 Macall B. Polay/HBO
The central family drama surrounding the Roy family in "Succession" was probably never meant to run forever. Every story has an ending, and at times, it's perhaps better to conclude things suddenly instead of running the risk of wearing out your welcome. In his New Yorker interview, series creator Jesse Armstrong indicated that he and his writing team feel it's time to conclude things on "Succession." However, when it comes to the idea of a "Succession" spin-off, Armstrong noted that he's open to exploring that possibility.
Armstrong told the New Yorker, "I have caveated the end of the show, when I've talked to some of my collaborators, like: Maybe there's another part of this world we could come back to if there was an appetite? Maybe there's something else that could be done that harnessed what's been good about the way we've worked on this."
Creatively, "Succession" may have opened up the door to more business world stories that feel Shakespearean in their depictions of drama and betrayal but don't necessarily include all or any of the Roys. And considering how much of a ratings hit "Succession" has been for HBO, it's hard to imagine that the network wouldn't be hungry for another project from Armstrong, let alone anything else set in the "Succession" universe. The Season 3 finale broke the series' record viewership, with millions watching on all platforms. We can only imagine those numbers will continue to rise when Season 4 runs.