Succession To End With Season 4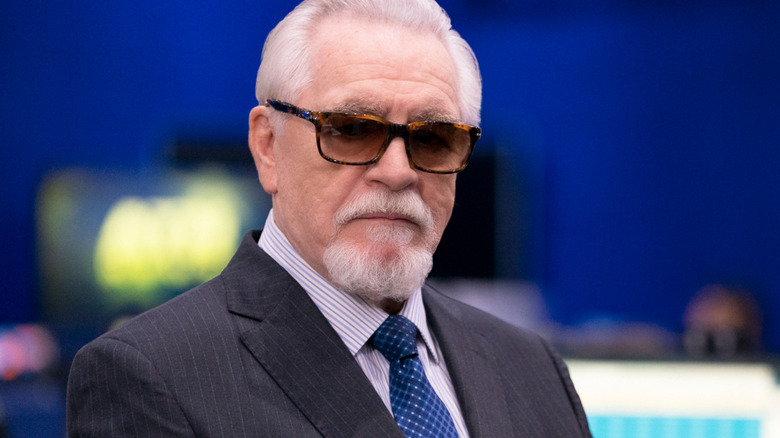 Macall Polay/HBO
HBO has a history of producing unexpected hit series, from the dark fantasy of "Game of Thrones" to the tale of a hitman-turned-actor in "Barry." Added to that impressive list is definitely "Succession," a show artfully focused on an ultra-wealthy family's backstabbing and plotting ways. Combining familial tragedy and black comedy into the corrupt business world, "Succession" is a captivating series that has easily etched out a place as one of HBO's best in quite some time. The main story focuses on the Roy family, which controls a media empire. However, family patriarch Logan Roy (Brian Cox) is at odds with his children, who are all scheming to take over from dear old dad.
Given the surprising ending of Season 3, to say that fans have hotly anticipated the upcoming Season 4 is a vast understatement. The conclusion suggests that in the forthcoming season, we're about to see the Roy children finally combat their dad with a combined effort in the upcoming season. The stakes have never been higher, and come March 26, 2023, we'll see how this all plays out when the upcoming season premieres. Unfortunately, Season 4 comes with some bad news, as "Succession" creator Jesse Armstrong revealed to The New Yorker that "Succession" is also coming to an end.
Jesse Armstrong felt a responsibility to let fans know Succession is ending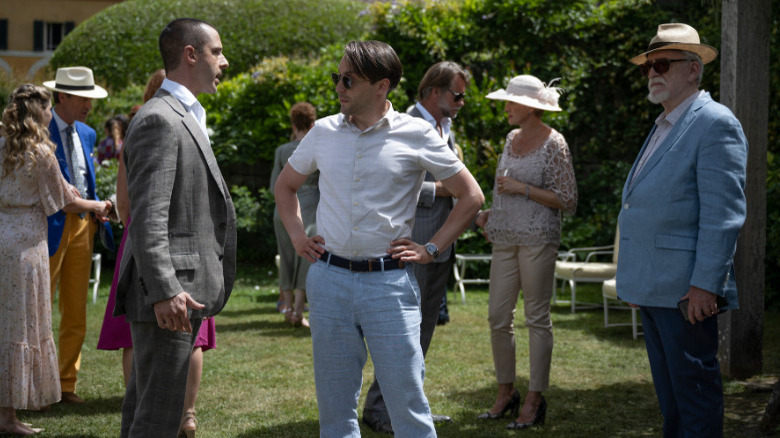 Graeme Hunter/HBO
In his interview with The New Yorker, "Succession" creator Jesse Armstrong revealed that Season 4 of his hit show would be its last. Armstrong also explained why he felt it was time to end the show and wanted to let fans know beforehand. Armstrong's New Yorker interview shows he thought of various options for announcing the series finale, such as after Season 4 officially wrapped up on TV. However, he further explained that with keeping the show's upfront vibe, he felt the best option was to announce its impending conclusion beforehand.
"... But, also, the countervailing thought is that we don't hide the ball very much on the show," Armstrong said in the interview. "I feel a responsibility to the viewership, and I personally wouldn't like the feeling of, "Oh, that's it, guys. That was the end." I wouldn't like that in a show. I think I would like to know it is coming to an end."
Armstrong also noted that while he thought of ending the series at the beginning of working on the script for Season 4, the idea wasn't initially set in stone. The show creator said he and his writers considered various options to continue "Succession" past Season 4. However, as they continued writing and even well into filming, it became more apparent to Armstrong that this was the best time to end the series and give it a chance at having a strong finish. 
The news of the abrupt series ending of "Succession" is undoubtedly an unexpected gut punch. But if it means the show goes out with a bang, then perhaps this is the best move.