How Involved Are Shark Tank Investors After Closing A Deal?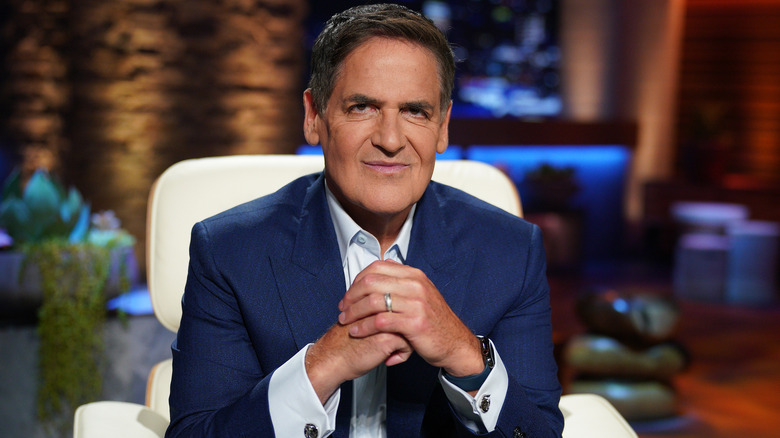 ABC/Christopher Willard
"Shark Tank" makes business look easy. At the very least, ABC's long-running paean for entrepreneurship makes business look fast. In a given episode of "Shark Tank," the panel of wealthy sharks cycle through four rapid-fire pitches that result in a deal or a dismissal.
In reality, the road to "Shark Tank" is long. Each season, the series hears from between 35,000 and 40,000 applicants. That massive number is eventually whittled down to less than 100 segments per season. Once entrepreneurs arrive on set, a lengthy day of shooting "Shark Tank" results in just a few minutes of airtime. About two-thirds of contestants leave the tank with a deal, but once the cameras stop rolling, the terms of those deals are subject to change — if they don't fall apart entirely.
"From that point on, it's between the entrepreneurs and the sharks," producer Clay Newbill told Forbes. "We think of ourselves as the matchmakers if you will, where we're going to try to find ... the best entrepreneurs in the country and hope they fall in love and that a deal is made." Here's what the post-"Shark Tank" relationship is like between entrepreneurs and investors.
Some sharks are more hands-on than others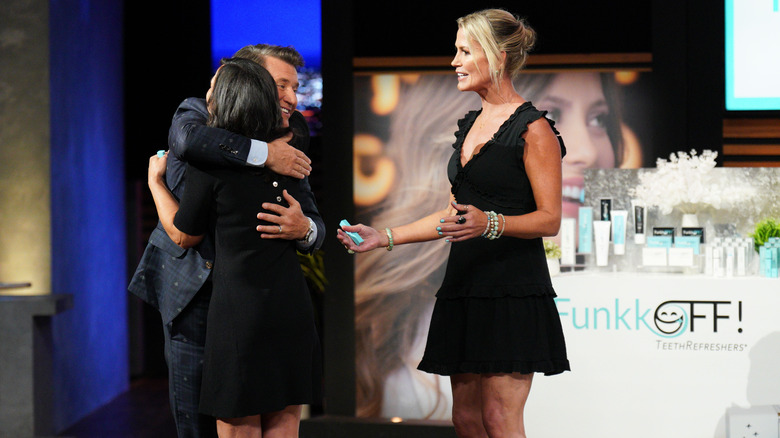 Christopher Willard/ABC
Even if a "Shark Tank" entrepreneur gets a coveted handshake, the deal doesn't always come to fruition. When it does, investors commit to varied levels of involvement. "People ask me what it's like working with Daymond John and I really don't know," an anonymous contestant told Forbes. Still, even being able to namedrop a generous investor can be good for business, even if they're more or less AWOL.
Conversely, Eric Bert of the Bertello Pizza Oven company says Kevin O'Leary's hands-on approach has helped the product secure millions since he appeared on "Shark Tank" in 2020. Per Bert, O'Leary arranged for the company to be featured on QVC and "Good Morning America." Other sharks, like Rohan Oza, have been known to go the extra mile and reinvest in products during subsequent rounds of fundraising. Oza put money in Poppi, the probiotic soda, in all four rounds of fundraising.
Sometimes sharks can overstep their bounds, according to the entrepreneurs. When Shower Toga founder Kressa Peterson received a $40,000 investment from Mark Cuban in exchange for 25% equity, she didn't expect him to become so entangled in her company's charitable donations. "I didn't expect Mark to be like 'Let's pay for this,'" said Peterson. "He's not just there to fund all my philanthropic efforts, that's not his job."