Shark Tank Pitches Are Much Longer In Real Life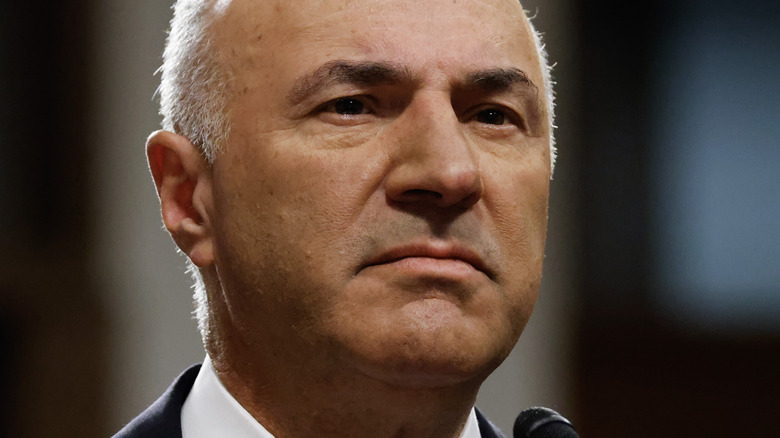 Bloomberg/Getty Images
If you get secondhand nervousness from watching "Shark Tank" from the safety of your couch, nothing quite compares to the experience of actually being on the carpet. Since 2009, "Shark Tank" has made dreams come true all for countless entrepreneurs, with the show's panel of wealthy investors ready and willing to throw down serious money for a business pitch they like the best. 
With nothing but a presentation, some promising answers, and loads of luck, the investors put a lot on the line when entrusting an entrepreneur with their money, so it only makes sense that both parties use their time on the show to know what one another brings to the table. And even walking away with the initial handshake deal isn't always a guarantee of a continuing partnership, as only a few deals make it past the paperwork phase.
So that time on the carpet is more than a little important for all involved. That's why the sharks, who know nothing about the business or entrepreneur before the presentation (via USA Today), can be so hard when it comes to drilling entrepreneurs with questions about every aspect of their business. And just in case you don't think it could be all that bad given the question and answer session only lasting for about ten minutes or so on the show — think again. 
Pitching is an all day venture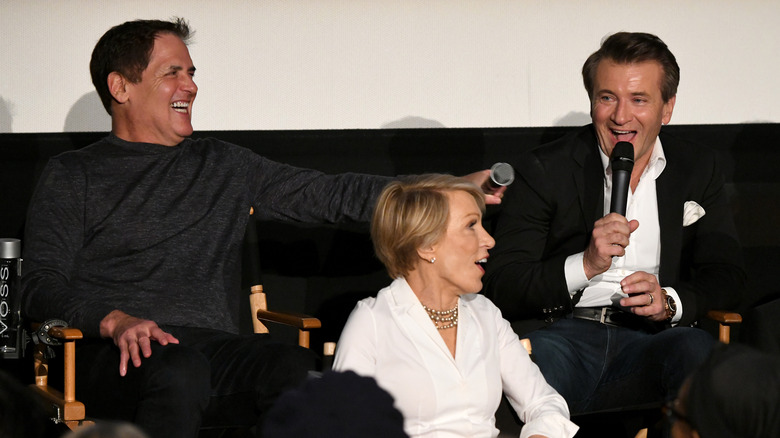 Michael Kovac/Getty Images
Safe to say, pitching on "Shark Tank" isn't an especially fun-filled venture. While it's certainly an important first step in establishing the crucial relationship between the entrepreneur and any potential investors, the experience can nevertheless be a grueling one for all involved. In no small part thanks to the surprisingly lengthy amount of time given to these pitches. 
While the show effectively edits these interactions to a snappy ten minutes, the filming of these moments can take anywhere from 45 to 100 minutes (via USA Today). In an interview with Insider, "Shark Tank" investor Mark Cuban recalled a two-and-a-half-hour-long pitch from Plate Topper creator Michael Tseng during the show's 4th season, which he also noted as one of the show's best pitches. And it's not only the entrepreneurs who have it rough on the series. Robert Herjavec told Business Insider of one season that left the sharks wiped out, where the team shot for 17 days over two stretches of time and had to be on set for 12 hours a day.  
To top it off, entrepreneurs are required to do their presentations in one take. When asked about the show's authenticity, Brightwheel founder Dave Vasen shared with Medium, "The questions, the answers, the back and forth — it's all real ... And not easy. If you mess up, you mess up. If it goes off course, tough luck. No do-overs."