Whatever Happened To Bertello After Shark Tank?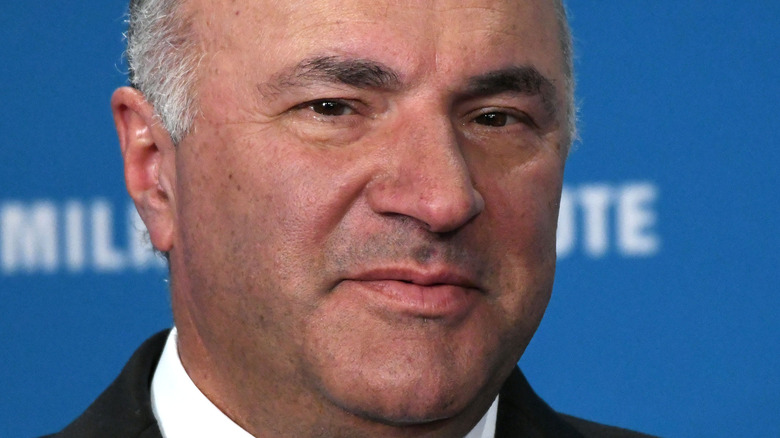 Michael Kovac/Getty Images
We may receive a commission on purchases made from links.
These days, you don't have to rely on Dominos for a slice of cheesy, tomatoey goodness. The average consumer only has to go as far as their freezer to help themselves to some quick and easy oven-made pizza. But when your regular oven just can't do justice to the Teenage Mutant Ninja Turtle snack of choice, look no further than the Bertello Pizza Oven to get the job done. Created by brothers Andy and Eric Bert, the product is a mini outdoor pizza oven that runs on charcoal, wood and gas, making pizzas in only two minutes, making it a step above the more limiting pizza oven choices on the market. The duo started a successful Kickstarter campaign for the product, then called the Napoli Pizza Oven, in 2017 that made over $200,000 from a $10,000 goal. 
The brothers took their biggest bite yet when they entered "Shark Tank," appearing on Season 11, Episode 15 of the show. The duo managed to impress the sharks with their success, having earned $640,000 by that point, along with the quality of both the oven and the pizzas from it, although some sharks didn't see it having legs as a business. That is, except for Barbara Corcoran and Kevin O'Leary, who both offer the duo's proposed $120,000 investment, but instead of 10%, they each wanted 25%. The brothers went with O'Leary, as the entrepreneur showed the most belief in them. Since then, have things been heating up for the business?
Bertello continues to cook up tasty profits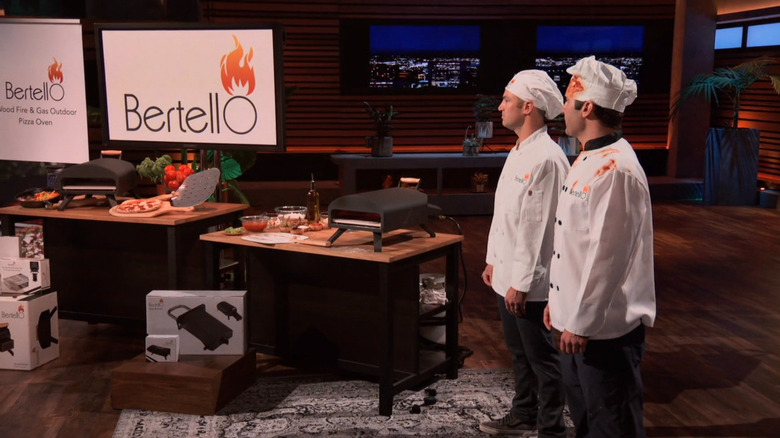 ABC
Suffice to say, Chef Wonderful knows a great product when he smells it. Andy and Eric Bert's Bertello Pizza Oven continued to find success after closing their deal with Kevin O'Leary. On an update segment that appeared on Season 13, Episode 7 of "Shark Tank," we learned that the business saw $75,000 in sales within 24 hours of their episode airing. The COVID-19 pandemic, which occurred only a few days after the episode aired, did little to stop the business and in fact saw them grow exponentially by focusing on digital sales and marketing toward those cooking at home. O'Leary provided a big boost in acquiring customers by having the product featured heavily on his social media and QVC. In under two years, the business hit $6.3 million in sales. It has also continued to expand its product line, with additional products such as charcoal trays, thermometers, weatherproof covers, and much more, all of which can be found on its official website and Amazon, where it continues to receive positive reviews.   
Throughout their success, the brothers have not lost sight of what makes their business so special at its core. "The most rewarding thing about selling Bertello ovens is bringing family and friends together, and that is what we built our business on," Andy explained in the update segment. "It's really helped show my kids how you could build a business and work hard and create something out of nothing."