What Happened To Pips And Bounce After Its Failed Shark Tank Attempt?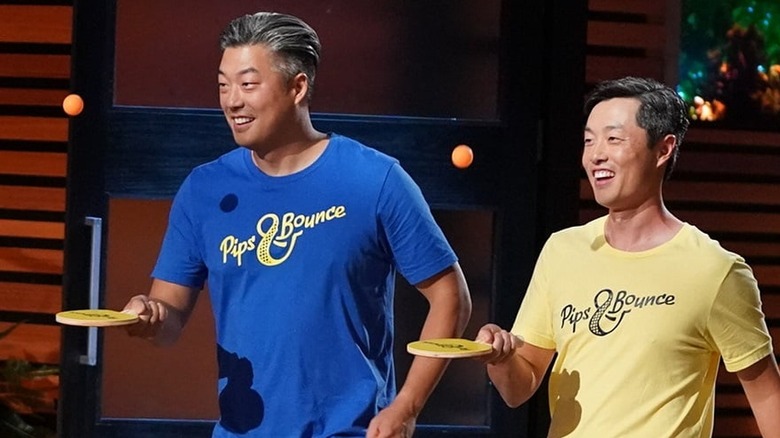 ABC
Fans of ABC's "Shark Tank" know that a majority of ideas presented on the show usually focuses on a new product or a unique enhancement to an existing one, with some becoming everyday things getting their start on the show. Every now and then, aspiring entrepreneurs lay out a running storefront business to these sharks, in which they believe it needs to multiply and spread as a franchise. That's exactly what brothers Michael and Eugene Jung did when they stepped onto the stage to present their Pips and Bounce business to the Sharks.
In Season 11, Episode 13, the brothers faced the investment moguls, hoping to convince one of them to fork over the cash to expand their company. They explained how they grew up playing the game of ping-pong back in their childhood basement and imagined a business where people can come and have that same enjoyment within a hang out atmosphere that also serves good food and drinks. Back in 2014, thanks to money they raised on Kickstarter, they opened up a store in Portland and enjoyed enough initial success to lead them to "Shark Tank."
For the Jung brothers, after presenting the pitch for expanding their Pips and Bounce franchise, they asked the Sharks for $500,000 in exchange for 10% of their company. The profits on their own initially seemed impressive, with the business pulling in $974,000 in sales in the first year and $1.3 million in the second.
The Sharks, however, saw a red flag when they heard that this money only represented about 7% profit for the new business owners. This issue combined with the fact that the concept was too new to expand on resulted in an outcome that the brothers were surely dreading.
For now, Pips and Bounce requires a trip to Portland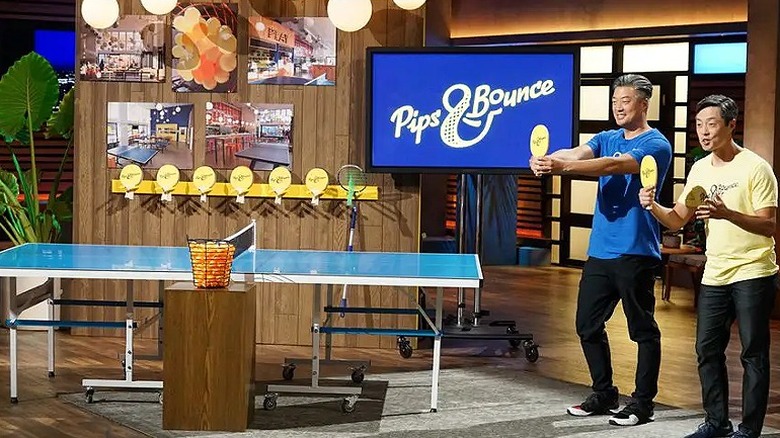 ABC
When Michael and Eugene Jung laid out their business plan to the investors of "Shark Tank," things did not go as planned. A low profit margin resulted in the Sharks swimming out of the ping-pong waters, leaving the brothers with no deal. Just like many other hopeful entrepreneurs that fall short on the ABC series, this did not stop the brothers from continuing on with their business ambitions.
After missing the mark on "Shark Tank," the Jung brothers went back to where they started, running the brick and mortar Pips and Bounce location in Portland. That was because it was still a unique destination for the unique city. 
"Before Pips and Bounce," Mike said on their website, "there really wasn't an awesome place to play ping-pong in Portland." 
With the goal of franchising still on their radar, they believed it was time to give expansion a shot. Unfortunately, world events put a halt to that plan, as the COVID-19 pandemic stopped their ambitions. That second location idea was scrapped, but the duo re-opened their original location and continue to run the business to this day. Locals can still enjoy the ping-pong experience with friends and family every Wednesday through Sunday.