Poker Face Nets An All-Time Ratings High For Peacock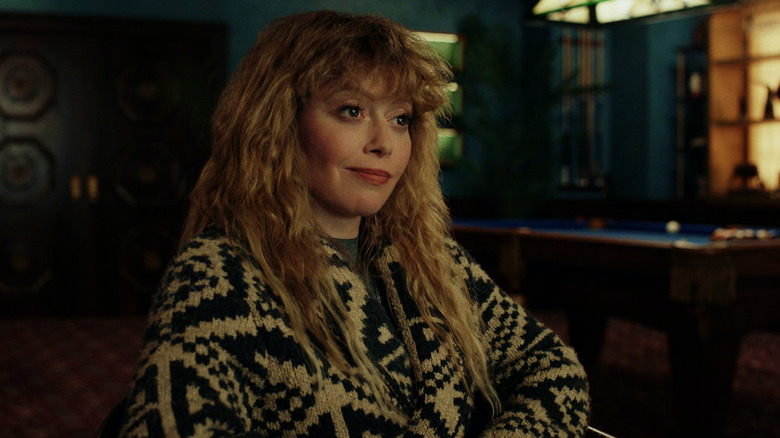 Peacock
What happens when two of Hollywood's brightest minds, each seemingly at the peak of their powers, combine their talents to create one singular series? How about when both of them are huge "Columbo" fans? The result is "Poker Face," Peacock's newest hit and the brainchild of Rian Johnson and Natasha Lyonne. Indeed, Johnson and Lyonne are on hot streaks. Johnson's "Glass Onion: A Knives Out Mystery" is so good as to possibly undo the scorn of bitter "Star Wars: The Last Jedi" fans, and the filmmaker has a third "Knives Out" film in the works. Lyonne, meanwhile, has asserted herself as a television force to be reckoned with for her series "Russian Doll."
Johnson and Lyonne serve as executive producers on "Poker Face," which stars Lyonne as Charlie Cale, a gregarious, street-smart vagabond with a knack for sussing out the truth. The episodic series follows Cale as she travels around the country, encountering and solving mysterious deaths along the way. Johnson and Lyonne's "howcatchem" series is a critical hit, as well as a boon for Peacock.
Poker Face is a boon for the otherwise struggling streamer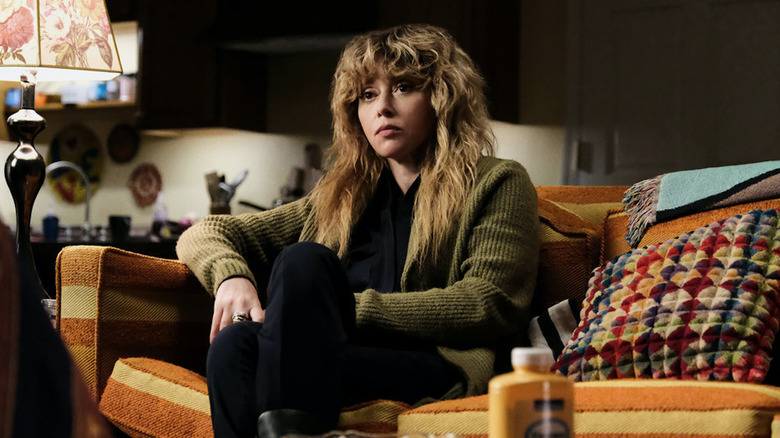 Phillip Caruso/Peacock
Just as Rian Johnson climbed atop the Netflix most-watched charts with "Glass Onion: A Knives Out Story," now the filmmaker has created another wildly popular project for a different streamer. Variety reports that "Poker Face" opened at No. 3 on Nielsen's Streaming Original Series Top 10 chart. It's the streamer's highest-ranking original series, as well as its first original comedy to make the cut. The record for Peacock's biggest series debut was previously held by "Bel-Air."
The crime-of-the-week format is a winning TV staple, as seen in series like "Magnum P.I." and the aforementioned "Columbo," and Lyonne's gravelly-voiced human lie detector magnetically carries all 10 episodes. The exceptional ensemble cast that varies from episode to episode — and includes Ron Perlman, Benjamin Bratt, Ellen Barkin, and more — doesn't hurt, either.
The popularity of "Poker Face" couldn't come at a better time for Peacock, which, despite gaining over 20 million subscribers as of the fourth quarter of 2022, is still losing billions of dollars. Hopefully, the upcoming "Poker Face" Season 2 will turn things around for the scrappy streaming wars underdogs.