Rian Johnson Is Already Working On The Next Knives Out Movie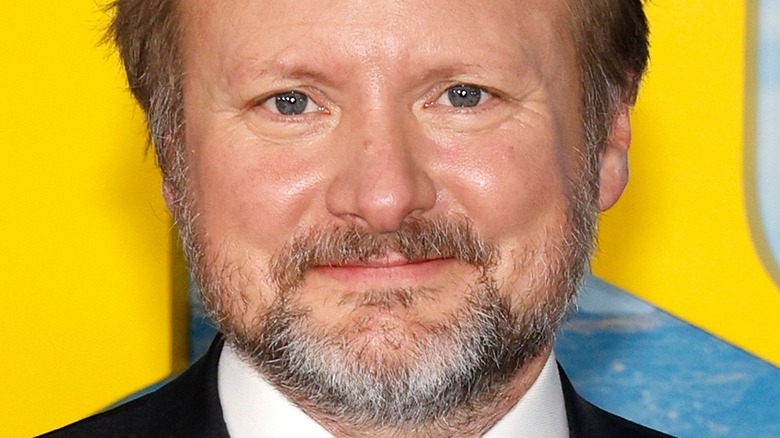 Ovidiu Hrubaru/Shutterstock
Rian Johnson surprised the world with "Knives Out" in 2019. Although the filmmaker had proven himself numerous times before, having directed the incredibly-titled time-travel movie "Looper" and some of the best episodes of "Breaking Bad," his murder mystery elevated him to a premiere filmmaker in the industry. 
To no one's surprise, Johnson was able to recreate the success of "Knives Out" with its sequel, "Glass Onion: A Knives Out Mystery," giving audiences another fresh take on the murder mystery genre that differentiated itself from its predecessor. The movie features the return of Daniel Craig's fantastic world-famous private detective Benoit Blanc. As with the first movie, Johnson assembled an all-star cast to join Craig, including Edward Norton, Janelle Monae, Dave Bautista, and Kathryn Hahn. 
The film was, by all means, a massive success, earning a 92% on Rotten Tomatoes. Although he hates the movie's unnecessary subtitle, Johnson can't be disappointed by the film's performance on Netflix, which earned it the fourth spot on Netflix's Top 10 most popular English films. Hollywood doesn't explore the murder mystery genre enough, so the more "Knives Out" movies, the better. Thankfully, that's exactly what audiences can expect, because Johnson is already hard-at-work on the threequel.
Benoit Blanc will return for a third adventure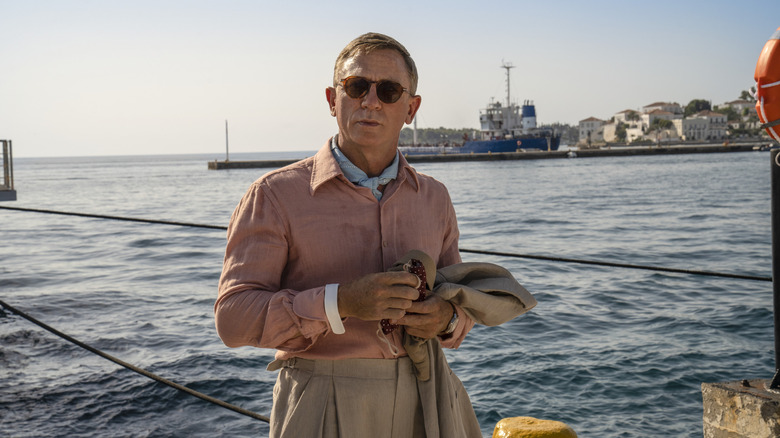 JOHN WILSON/NETFLIX
Rian Johnson seems to have one of the busiest schedules in Hollywood. He's following up on the incredible success of "Glass Onion" with the mystery-oriented series "Poker Face," streaming on Peacock later this month. He's also still working on that "Star Wars" trilogy that Lucasfilm gave him after helming "The Last Jedi." However, "Star Wars" will have to wait, as a third "Knives Out" movie holds Johnson's highest priority.
"I'm making the next [Benoit Blanc movie] next because it's the most exciting thing right now to me," he told Empire. "That's served me really well. I feel like any movie I'm making, I need to be making it because I can't imagine doing anything else. I'm jumping into the next Benoit Blanc next because I can't think about another story." As for what that story could look like, Johnson remained quiet on any plot details. He revealed that he has a "big cloud of ideas" but he's still in the initial planning phase for the threequel, so nothing's set in stone just yet. The director also confirmed his plans to continue delivering a different experience with the third "Knives Out" movie, and that prospect makes him excited to get to work.
In a similar fashion to "Glass Onion," fans can expect the threequel to premiere on Netflix, as the streaming service's deal with Johnson was for two sequels (via The Hollywood Reporter). As for films past the third one, the director hasn't confirmed anything yet, but he and star Daniel Craig told Variety that they would continue to come back as long as the other was on board.