How Something Is Killing The Children Can Change Netflix With The Slaughterverse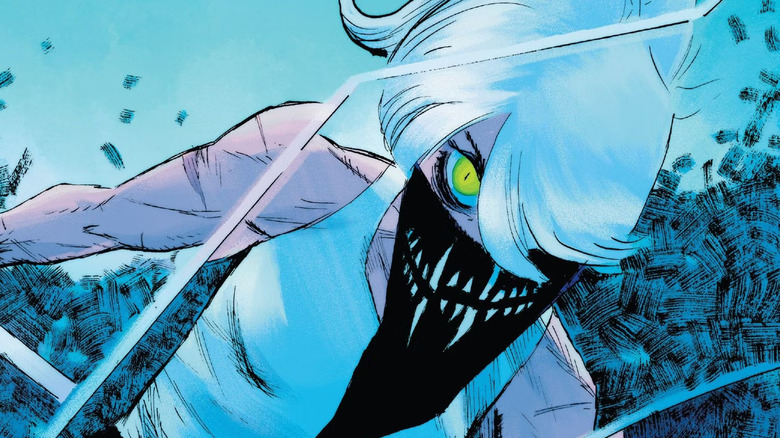 Werther Dell'Edera/Boom! Studios
Netflix needs another massive hit to persuade people to re-up their subscriptions. The streaming service has unfortunately developed a reputation for canceling all of its fan-favorite shows after a season or two. Some notable entries there include "Warrior Nun" and "1899." And many of the service's flagship series are coming to an end in the near future. "Stranger Things" will bow out with its final fifth season, while "Cobra Kai" is also calling it a day after six seasons. 
There needs to be something to fill in the void, and we think it may have found the perfect property to keep subscribers invested. Deadline reported on February 23 that Netflix will adapt the popular comic book series, "Something Is Killing the Children," with Baran bo Odar and Jantje Friese of "Dark" fame onboard to bring the story to life. The comics follow a small town filled with monsters invisible to parents but all too real to kids, and when some of the children mysteriously go missing, it's up to a stranger to fend off the beasts. 
The dark, Eisner-award-winning series has been going strong since 2019, so there's plenty of material to adapt. And if Netflix plays its cards right, it could have a fully-realized integrated universe to play with.
Enter the House of Slaughter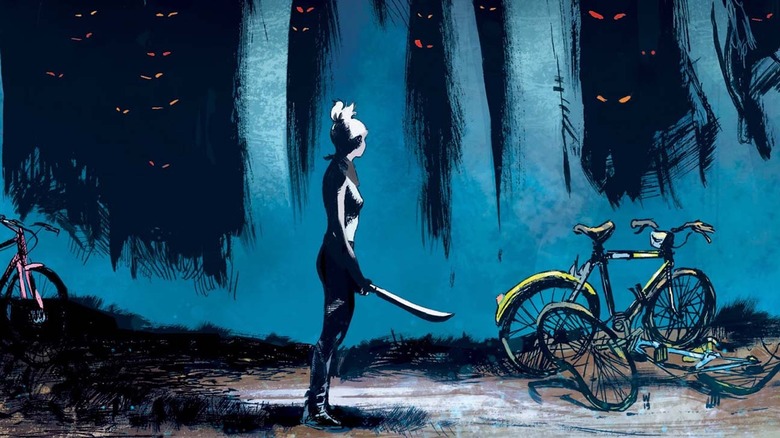 Werther Dell'Edera/Boom! Studios
Seeing how Netflix saw great success with "Stranger Things," which is about a group of kids fighting monsters, it only makes sense it would gravitate toward "Something Is Killing the Children," which is also about a group of kids fighting monsters. Netflix is also keeping the project in-house, as Baran bo Odar and Jantje Friese most recently worked on the mystery drama "1899," which got surprisingly canceled after a single season. But if Netflix wants to keep subscribers happy, there's a good reason why it'll want to keep "Something Is Killing the Children" around for a while. 
It makes sense for Netflix to pick up the property. The series has sold over two million copies to date, and it successfully launched a spin-off series titled "House of Slaughter." The very first issue of that spin-off sold over 500,000 copies, making it the second highest-selling non-Marvel and non-DC comic of the last 25 years. People love this comic, and if "Something Is Killing the Children" takes off, Netflix could easily greenlight "House of Slaughter" to give viewers even more content, not unlike how it released "The Witcher: Blood Origin" in the aftermath of "The Witcher."
"House of Slaughter" is another horror series that takes a look at the inner workings of the secret order that forged Erica Slaughter, the main monster hunter of "Something Is Killing the Children." That's not even getting into the "Book of Slaughter" one-shot Boom! Studios put out in December 2022. There's a ton of material here for Netflix to work with, and fans would want to see it all faithfully adapted.