Steven Levitan Is Not Interested In Reviving Modern Family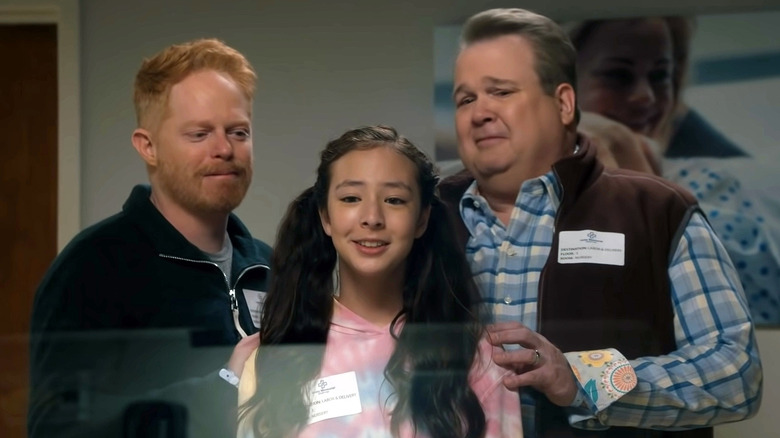 ABC/YouTube
Revivals of beloved TV shows can be hit or miss, depending on how well they're executed. One current success is "Night Court," which stars John Larroquette (a veteran of the original 1984 series) and "The Big Bang Theory" actress Melissa Rauch. Only four episodes into its premiere season, it was enthusiastically renewed. In contrast, "Velma," which breathes new life into the classic "Scooby-Doo" character, has not been resonating with the masses.
Since its grand 2020 finale after an impressive 11 seasons, "Modern Family" has left its fans wondering if, someday, the Dunphys and Pritchetts might return to their screens. Not only would they like to see fresh storylines about these colorful characters, they also want some justice for the poor ending Sarah Hyland receives as Sarah Dunphy. Even Hyland took issue with the fact that she's not part of several episodes, and is last seen as a struggling mom of two. However, despite launching a Hulu series that's quite literally entitled "Reboot," "Modern Family" creator Steven Levitan has no interest in revisiting the Dunphy-Pritchett world.
Steven Levitan believes Modern Family is a completed work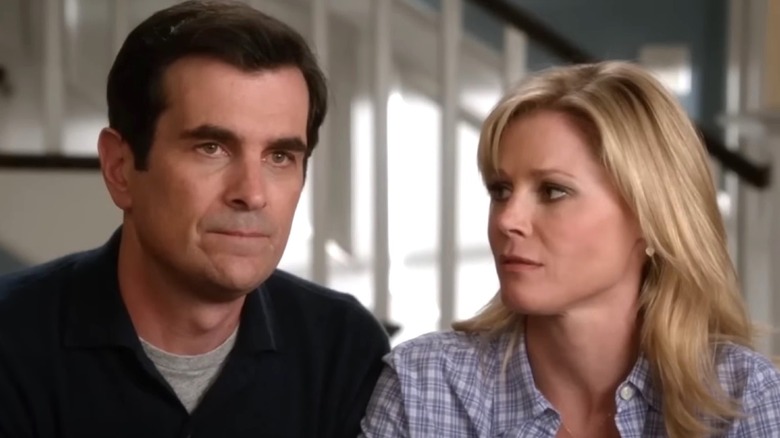 ABC/YouTube
In an interview with /Film, Steven Levitan revealed that, at least for the time being, he doesn't see himself reviving "Modern Family." Though he loved his time working with the cast and crew, in his opinion, it ends how it should. "I look at it as a completed work," he remarked. "It's of its time, and I'm not looking to revisit that. And if down the line, there becomes a compelling creative reason to do so, I could revisit it at that time. But ultimately, it doesn't seem like something that I would choose to jump back into." Ariel Winter, who plays Alex Dunphy, agreed in an interview with Digital Spy: "It was very sad to see it end, but I think it ended in a great place." She added, "We had a wonderful run and I think they tied up everyone's characters really nicely."
Levitan shared with /Film that he's been enjoying working on something new: "Reboot," a Hulu series that chronicles what happens when cast members who probably shouldn't be in the same room together convene to reboot an early 2000s sitcom. It stars Keegan-Michael Key, Johnny Knoxville, and other well-known faces. However, Levitan now has some time on his hands to think about what a "Modern Family" revival might look like: It was announced in January 2023 that "Reboot" won't be returning for a Season 2 — at least on Hulu, anyway. Levitan is currently attempting to find a new home for the project.