Jesse Lee Soffer Left Chicago PD Because He Was 'Ready For More'
It's been a few months since Jay Halstead made his dramatic series exit from "Chicago P.D." If you count yourself among the show's many fans, you're likely still reeling from the beloved character's departure. To their credit, series creatives have done a bang up job in pivoting the narrative away from Halstead since his unexpected and surprisingly abrupt exit from the Intelligence Unit. They've done so by bolstering the narratives of several other characters, and bumping Benjamin Levy Aguilar's Dante Torres up to series regular. They've also broken the hearts of the "Chicago P.D." faithful by showcasing how Halstead's absence is affecting his partner in and out of the precinct Hailey Upton (Tracy Spiridakos), the pair having made one of the best couples on "Chicago P.D."
Like Upton, however, "Chicago P.D." fandom continues to feel the burn of Halstead's departure. And after months of relative radio silence, Jesse Lee Soffer has finally addressed head-on his decision to leave the hit series after nearly a decade wearing the badge. As he revealed during a recent interview, the decision was not an easy one, and he has indeed struggled with how to explain it to fans.
Soffer was ready for a career shake-up after spending nearly a decade on Chicago P.D.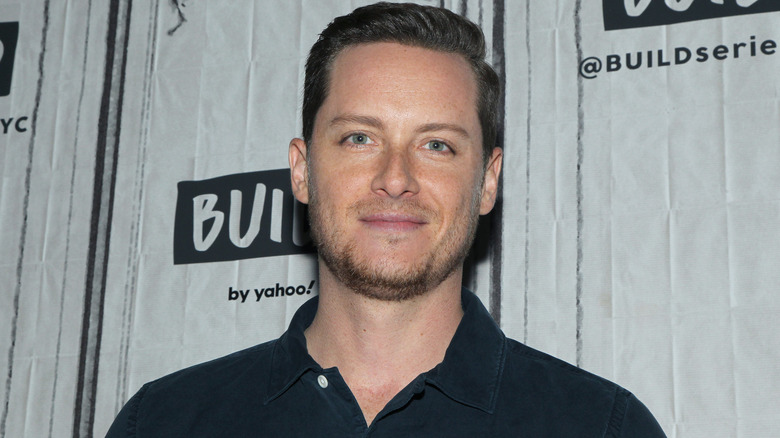 Jim Spellman/Getty Images
"I've thought so hard about how to answer this question — and there's no good answer," Soffer told Variety. "Except I was ready for more." On the surface, that answer could obviously appear pretty loaded. The actor wisely went on to detail that "more" did not mean more money or more screen time on "Chicago P.D." As Soffer was quick to explain, at this point in his acting career, he was mostly just looking for more professional challenges.
Given that Soffer spent the better part of a decade portraying Detective Jay Halstead on "Chicago P.D.," it's not hard to understand why he might need a change of professional scenery. And as Soffer told Variety, he yearned for that change in large part because didn't feel there was much more he could do with Halstead, claiming, "Eventually, you know the character so well, there's not much that can shift or transform."
Noting how grateful he is for every opportunity the show has provided, Soffer went on to add, "I really wanted to grow and expand ... If I signed up again, it would have been for another three years. I would have turned 40 on the show. I thought, 'You know what? It's time to take a risk.'"  The actor further claims the decision was one of the toughest he's ever made, particularly in light of how devoted "Chicago P.D." fans are. "I know that they're still grieving this," Soffer said of his fans, continuing, "and to some degree, I am too." Thankfully, Soffer refused to close the book on Halstead's possible "Chicago P.D." return. Fans will no doubt continue to pine away for that blessed day.