Who Plays Young Beth In Yellowstone?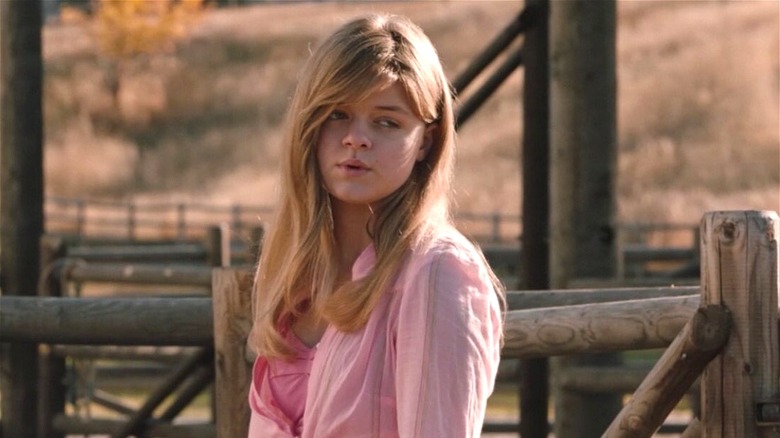 Paramount+
Tragedy has plagued the Dutton family for generations, and it seems to be Taylor Sheridan's lot in life to plumb the depths of that hardship. He's suggested as much with "1883" and "1923," the prequel series that trace the roots of the Duttons from embattled frontiersmen to the powerful landowners of the Yellowstone Dutton Ranch. Both shows confirm that bloodshed and loss are indelible in the Dutton DNA.
Of course, "Yellowstone" is plenty grueling and tragic on its own, and it too takes care to get to the root of things, as evidenced by the number of flashbacks featured in the series. One character worth unpacking is Beth (Kelly Reilly), the cutthroat, deeply complicated only daughter of the Dutton clan who has a penchant for taking things too far. During the series' five-season run, young Beth has appeared in flashbacks that illuminate her relationship with Jamie (Wes Bentley), show her budding romance with Rip (Cole Hauser), and offer a glimpse at her strained mother-daughter dynamic. 
Here's the actress who brings the young version of Beth to life during these scenes.
Young Beth is played by Kylie Rogers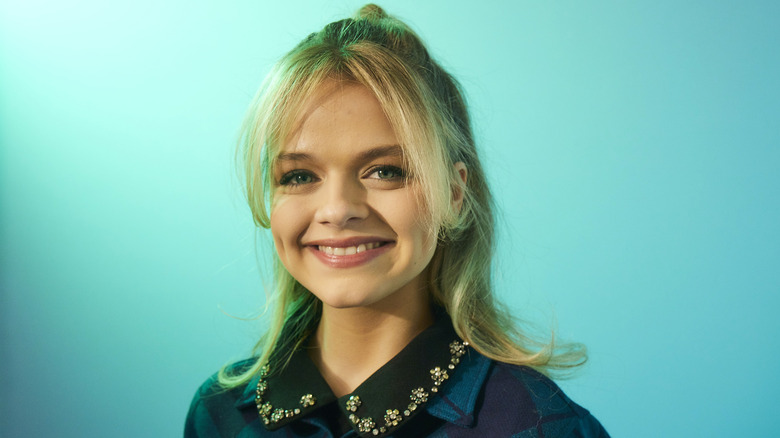 Corey Nickols/Getty Images
Kylie Rogers made her first appearance as Beth Dutton in Season 1, Episode 3 of "Yellowstone," in which we meet a skittish tween Beth in the cold open. Beth witnesses the accidental death of her mother in a horse riding accident, priming the youngster for years of guilt and anguish. Rogers would return as Beth in six more episodes. "Kylie, who plays young Beth, is so talented," Kelly Reilly said in a "Yellowstone" featurette. "She really embodies the spirit, pre-me" (via Express).
Rogers' acting career began at the age of 8 in 2012 in shows like "Days of Our Lives" and "Private Practice." Her first major film role was in 2014's "Space Station 76" alongside Liv Tyler and Patrick Wilson, and she also starred as Anna Beam in 2016's "Miracles from Heaven." Rogers is known for her main roles in the Steven Spielberg-produced "The Whispers" and Apple TV+'s "Home Before Dark." She'll appear next in Ari Aster's highly anticipated horror film "Beau Is Afraid" starring Joaquin Phoenix.