Cole Hauser Believes Nothing Will Stand Between Rip And Beth On Yellowstone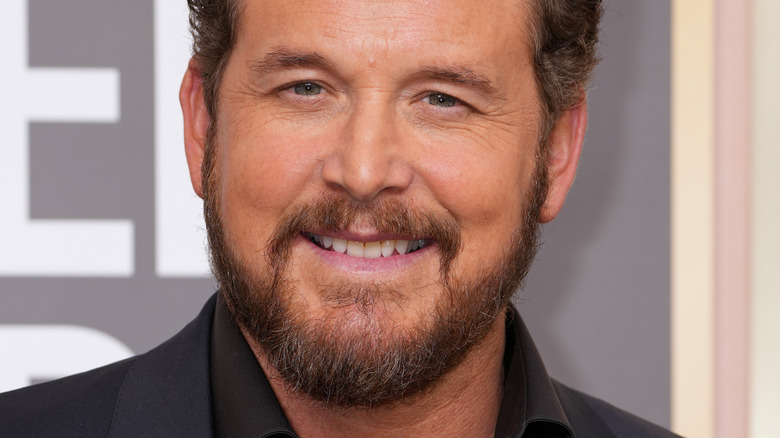 Kevin Mazur/Getty Images
Paramount Network's hit drama "Yellowstone" has been credited with reviving the Western drama on television, as viewers simply can't get enough of Taylor Sheridan's television universe. Not only is "Yellowstone" one of the only scripted shows to make it on the list of most-viewed telecasts of the year (via Variety), but it also has had two successful spin-offs, with "1923" debuting to 7 million viewers (via The Hollywood Reporter). Much of the credit goes to Sheridan, who has authentically portrayed a way of life not often seen on TV anymore. But the secret to "Yellowstone's" success is also in the way it mixes and melds genres. It's a Western, but it's soapy, and it also has a fan-favorite romance at the center.
The fiery romance between Beth Dutton (Kelly Reilly) and Rip Wheeler (Cole Hauser) has reeled viewers in for five seasons now. Meeting as teenagers, when Rip arrived at the Yellowstone Dutton Ranch as a runaway, Rip and Beth had an instant connection that lasted well into adulthood. They finally overcame their emotional obstacles, allowing them to be in a romantic relationship. At the end of Season 4, the couple got married in a wedding that audiences will never forget.
And while the two have had their fair share of issues, it's hard to imagine anything driving this couple apart. As it turns out, Hauser seems to agree.
Cole Hauser doesn't think anything can come between Beth and Rip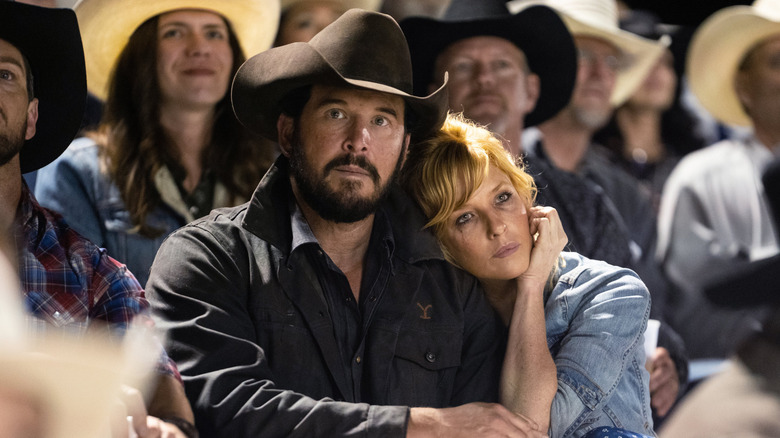 Paramount Network
In an interview with Screen Rant (via YouTube), Cole Hauser shared his thoughts on Season 5 of the show, including Beth and Rip's unique relationship. Given how loyal Beth is to her father John (Kevin Costner), Hauser was asked if this loyalty might ever come between her and Rip. Hauser responded with a firm denial, admitting that he likes how the characters lead separate lives, but are completely wrapped up in each other when they share their time. "I think the great thing about the two characters is that she has her business, I have mine, and when we're together, there's nothing else but the two of us," he said.
Hauser also said that he loves the Beth and Rip flashbacks that fans are treated to in the show. "The idea of going back in their past and seeing, kind of, what made them, you know, get to where they are and the comfortableness that they have together ... I love that Taylor [Sheridan] wrote it," Hauser elaborated.
As for Rip himself, Hauser admitted that he thinks his stoic character is worried about the future of the ranch. With John being elected governor and throwing parties on the ranch, Hauser says it's all a bit shocking for Rip. "It's new for him, you know, the idea that there's crowds of people on the ranch. You know, this is his backyard ... He's used to looking at cows and wolves," Hauser said.